Over time the demand for design and style is increasing. It is because need something fine to spend the cash on. Gone are the days when everything will sell out faster. To improve your product, you need to adopt different styling techniques. A great way is to work out the rules. Once you begin the unthinkable work, this is where style is born. Your skills and techniques need to have perfection. Such a design work is what we call engraving.
In general, engraving refers to the depth cutting of a material. Through the proper materials, we lay a fin base for a great final product. Different technologies and methods come into play when we look for engraving work. At first, it is about deciding between two or three-dimensional work. Next, we can make use of different machines for fine work. In essence, we have a great asset on our hands if we think collectively and positively.
This read is about us presenting you with some fine machines for engraving. And then you make a good decision consider budget and specs you require. But this is not everything you will read. Instead, you will begin with all the laser machine for wood basics.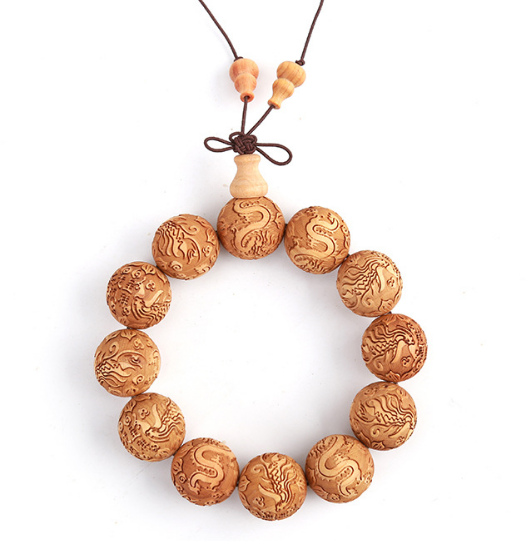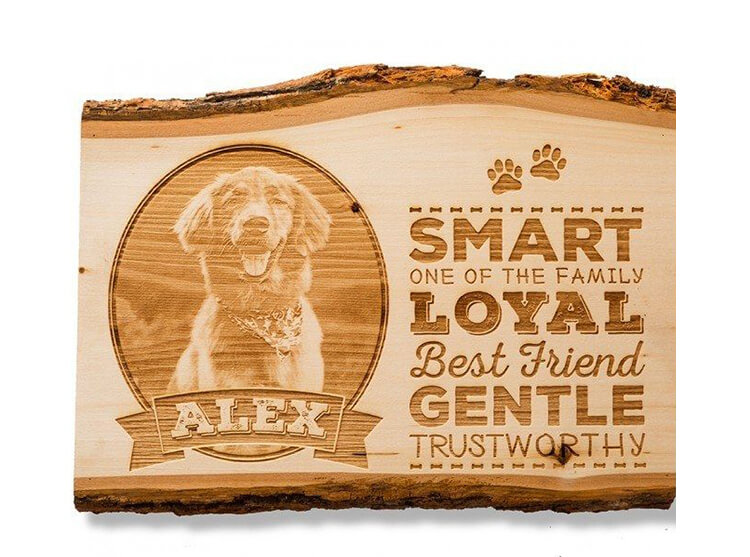 Laser Engraving Machine for wood
Laser engraver for wood is the process of producing designs and styles on a material's surface. The process involves peeling off or drilling your material through fine lasers. The laser engraving machine for wood that performs the engraving makes use of a fine laser beam for inclusions. In addition, such a process brings accuracy and clarity in comparison to the physical engraving process. Although a lot of the factors come into play for a single workpiece.
Deciding Between 2D and 3D Work - Laser Engraver for Wood
To begin with the engraving process, you have to consider the process first. Initially, you need to decide between a 2D work or prefer a 3D one. It is because there is a good difference between the two processes. A two-dimensional engraving process involves depth cutting of a smaller level. It means the final product will not have deep cutting. Moreover, it will have a uniform engraving in depth and size. When things retain uniformity, there is nothing three-dimensional in it.
Whereas if you decide on the 3D process, it turns out favorable. A major reason is a clarity that is on offer and the precision that comes along. Moreover, a work that carries a three-dimensional look appeals and attracts more. It is through the engraving that happens in deep nature. And the fine laser beam even helps to create bevel edges. Hence, the true vivid aspect is achieved through this engraving process.
Laser Engraving Machine for Wood Method
Laser beam technology comes into play for producing an engraved final product. A machine houses the laser beam that moves over the material. However, to obtain such a movement, your design needs to be in place. This happens through software that converts your design into a greyscale image. But the image quality before loading needs to be good. The greyscale includes dark and bright spots or regions. The laser beam detects this shade difference and has to produce inclusions.
The basic phenomenon of an engraving process is the production of inclusions of different depths. At first, there will be hovering of laser beams over the spots. Once the beam reaches the three-dimensional or two-dimensional coordinate, it produces an inclusion. The inclusion is deeper where the spots are dark and shallow for brighter ones. The differentiation between the two engravings happens in the depth difference. For a 2D laser wood cutting machine work, the depth remains the same throughout. But a 3D laser wood carving machine works need to have variable inclusions for that vivid and wavy effect.
What to Consider in an best laser engraver for wood
The basics were necessary for you to understand the best laser engraver for wood method in brief. This sets us perfectly to determine the tools we need and the information too. Since the information is done, it is time for the tool selection. By tool, we mean the machines that perform engraving. But before we go into their details. We need to discuss what an laser wood cutting machine needs to include.
The Cost
All laser wood cutting machine price range from $500 to the maximum. However, this cost does not reflect the necessity at all. In essence, you have to determine which wood engraving machine perfectly suits your needs. Often, people buy expensive machines which is not a crime. But if you begin from the backyard of your house. Start with a low-cost option. It also allows you to practice and do some tricks with it. But without considering the huge cost.
The Software
Software compatibility is what you need the most from your engraver. It is because the software helps to load your image and move the laser. But for the engravers, there are two primary options for you. The first software option is of ensuring nature. It determines your work compatibility with it thus it performs in the best way. However, the second option for you is to have an engraver that respects your software of choice. Even if you use CAD software at most, a good engraver will work for it too.
The Connection
Only you can determine the connection option that prefers and suits you. Often people do not like to have a wired connection. Whereas sometimes, they love to have a USB one. The latter is becoming popular these days. Thus, you can adopt any of the two options. Since these, both connection options are available for you.
The Size
Size is not a singular factor that you will consider. In essence, it brings different factors into play too. A machine with a large size will bring more features but also weight. Thus, shifting it often will be impossible. However, a machine with a small size will be easy to shift. But it will have limited features alone. Thus, you need to decide what you require. Either it is the long feature list or easy carrying option.
The Laser Engraving Machine for Wood: Top 10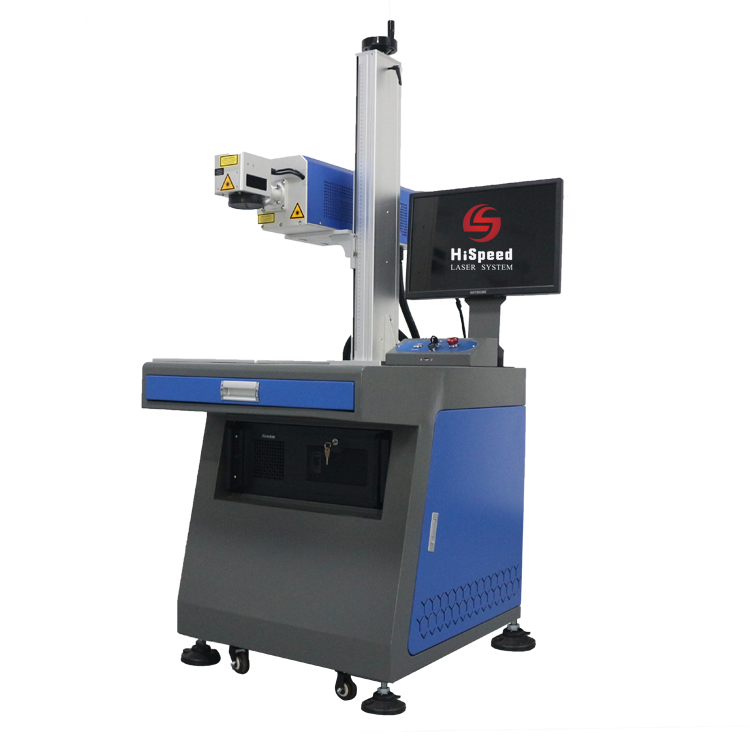 Ten-High CO2 Laser Wood Cutting Machine
An ideal aspect of this laser engraving machine for wood is the high power it carries. But another fine aspect is the power it brings in a decent size. This fine size makes it an ideal choice. It is for the people that love to shift items a lot. This machine finds a great ability to engrave on non-metals with perfection too. Thus, engraving on wood is not a worry. In short, if you run a small business from your backyard, this is the perfect fit for you.
The Pros:
Ideal for engraving on non-metal
Best suitable size for small spaces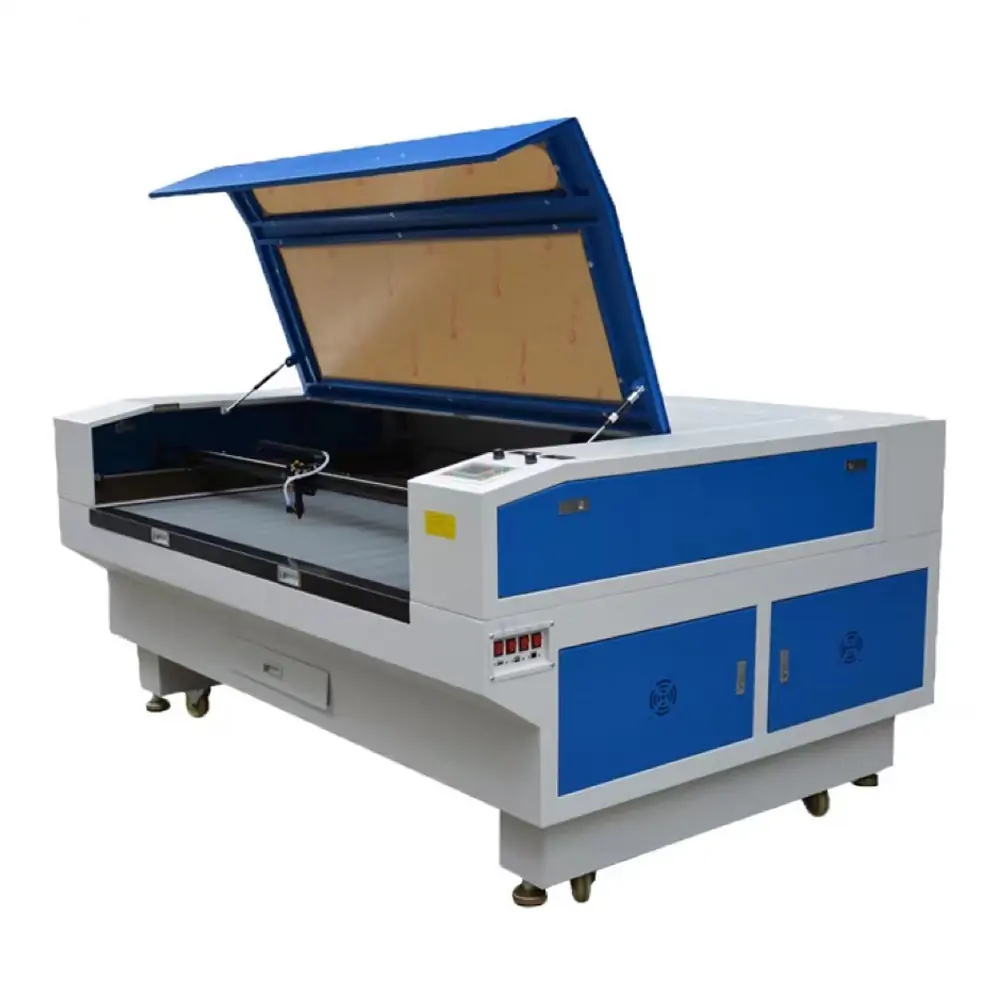 Motor Tech CO2 Laser Engraving and Cutting Machine by Orion
A good size, interesting design, and wheels in the bottom make this device a must-have. The best thing small business owners want is easy transfer of the device. And with wheels, the Orion Motor Tech offers this luxury. In addition, the machine carries an adjustable control panel. In essence, it has software compatibility for Corel Laser for instance. There is even an exhaust fan to promote ventilation during the laser process.
The Pros:
Best a suitable option for engraving on wood, acrylic, pressboard, rubber, glass, ceramics, etc.
Ventilation tube and water pump for easy engraving
Decent weight of 50 pounds with four wheels for easy movement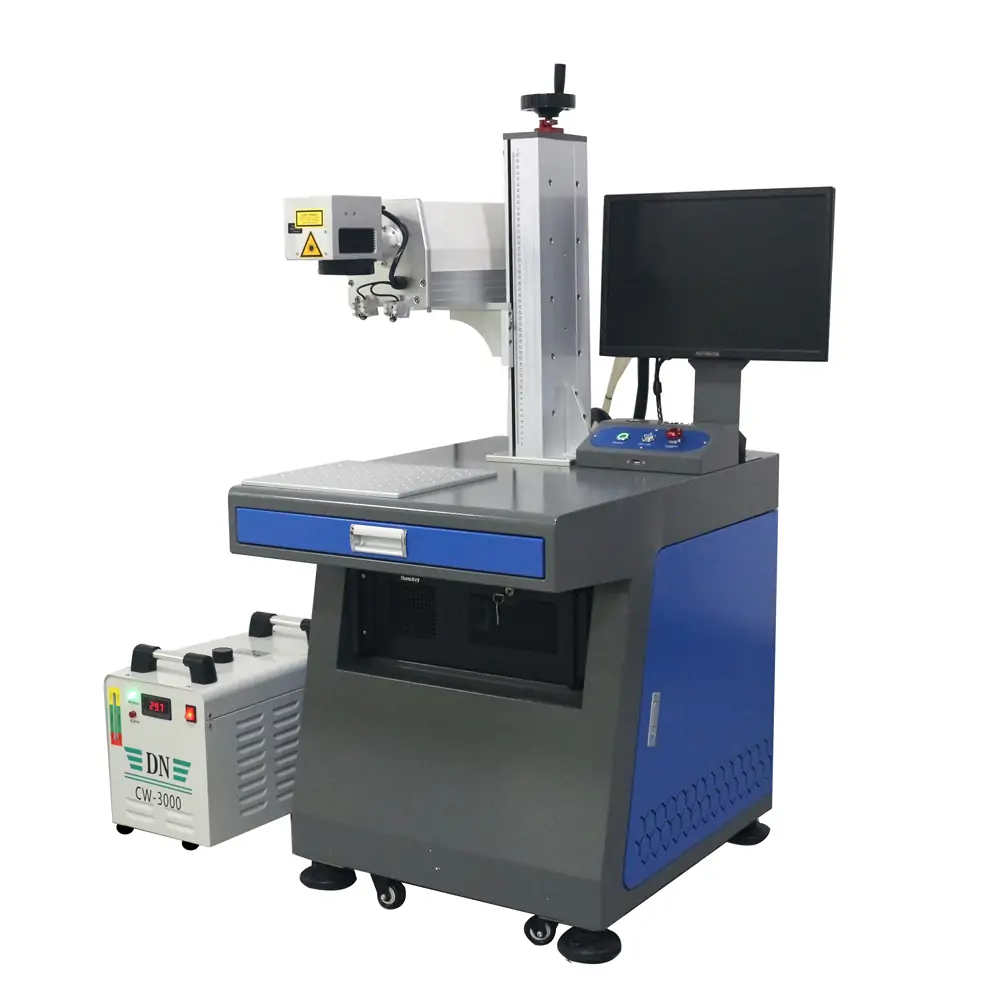 Ten-High 3020 40W laser wood carving machine
Ten-High produces good machines for engraving. But no other models come close to this one. And our claims are for obvious reasons. At first, there is a high degree of precision onboard i.e. 0.01mm for the laser beam. In addition, the engraving surface is great too for 12×8 inches. It is high speed moving machine, with a 600mm per second engraving rate at max. Moreover, the double exhaust fans help to remove and throw away the vapors developing in results. For Windows users, there is no barrier. But Mac users will have to look elsewhere!
The Pros:
Two exhaust fans to promote good vapor removing
Windows compatibility with excellent support for Corel Draw
A highly accurate laser beam of 0.01mm precision
The excellent work rate of 600mm at maximum speed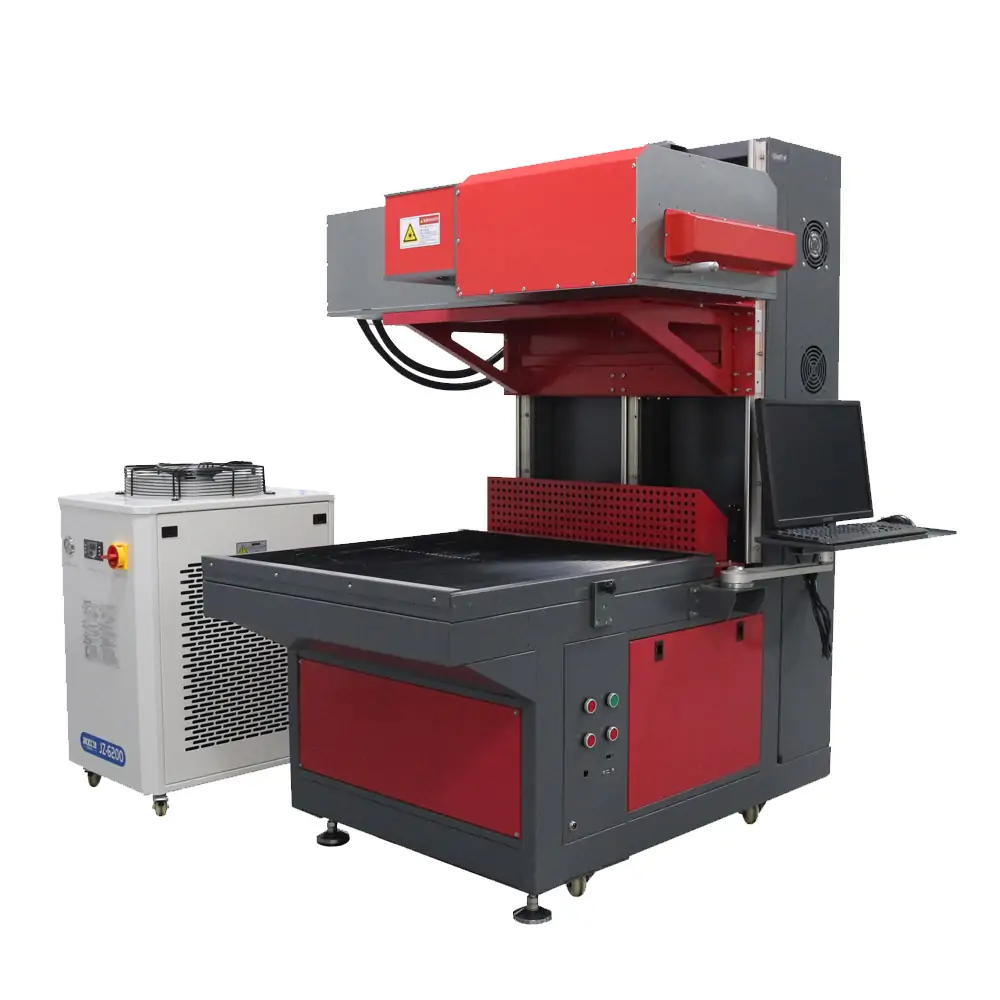 3D Printer and Laser Engraver
When was the last time you got your hands on a double-purpose machine? This Bibo device is exactly what you need for multi-purpose use. This is a 3D printer that comes with a laser engraver too. But the best aspects do not end here. You find a high degree of precision i.e. around 0.01 mm that is on par with other top machines. In addition, the engraving surface is around 8.4×7.3 inches but that does not overshadow the cost factor.
The Pros:
Fruitful usage with Mac, Windows, and Linux
Cheap in cost
Comes with a great laser head and dual-cooling fans build
Engraves wood, leather, planks, organic plastic, crystal, and fabrics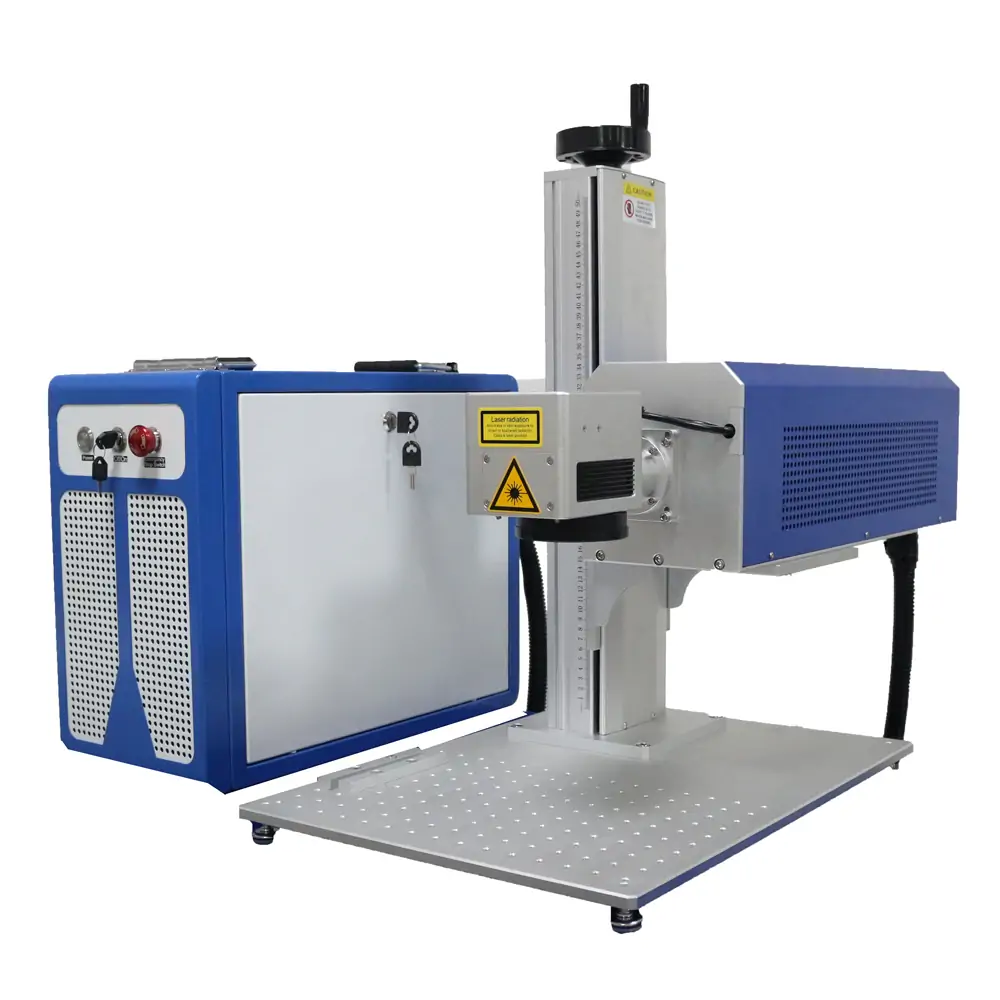 Mini Portable Laser Engraver
Professionalism is where we all look often. If you look for the same reasons, invest in Mini Portable Laser Engraver. Of all the best factors, it has an engraving area of 255×420 mm. In essence, the setup is easy and multi-functional keys make interaction easy. In addition, the Mini Portable Laser Engraver runs on software. However, the compatibility is great in addition. You can easily operate the device through Windows, Mac, and Android systems. Since it is for professional use, the engraver cuts deep to 3 mm with ease.
Great engraving speed of 1000 mm per second
Automatic reset feature that avoids accidents
Temperature controlling alongside automatic fan speed adjustment
Easy engraving on wood, film-coated glass, painted metal, and stainless steel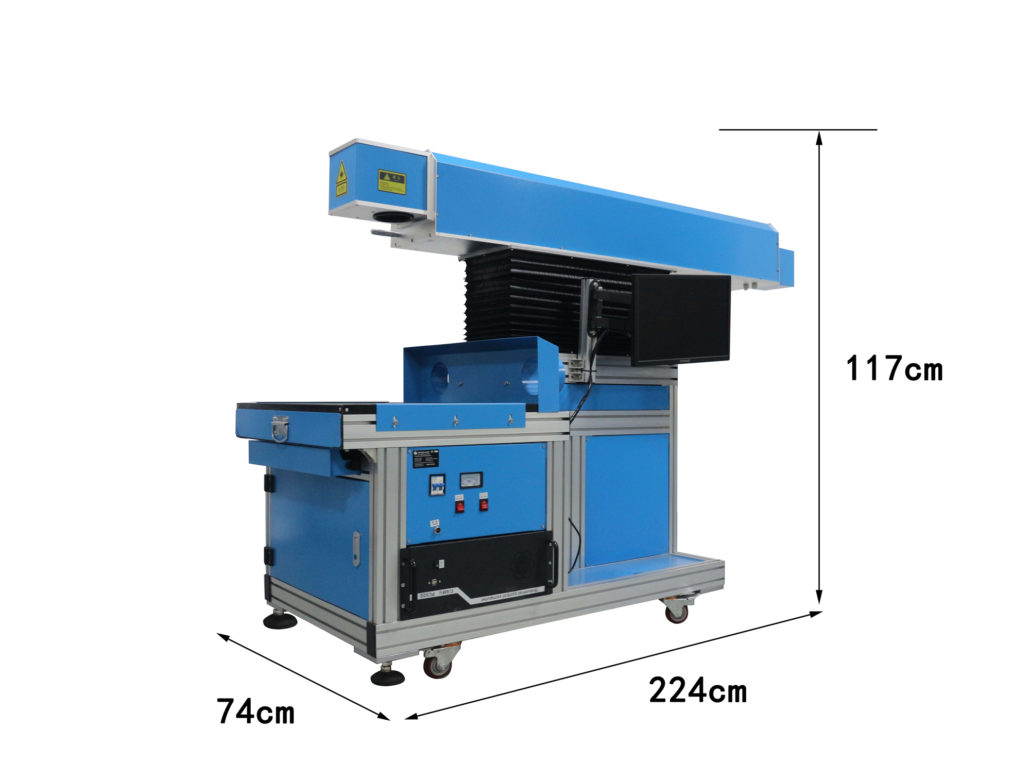 3D Printed and Laser Machines for Wood
Diversity is in full swing with this 3D Printed and Laser Machines for Wood. In essence, most reviewers will tell you this is the end of the road. It is because this engraver has a specialty in cutting, engraving, carving, and printing your designs. Moreover, it is a device that does not leave the hard work or headache to you. Hence, one of the best aspects of this device is automatic laser depth adjusting. In essence, the machine allows you to explore built-in APIs. These help you to run test files and explore additional built-in features. For starting a professional graphic design business, consider this device.
The Pros:
Engraving size of 74x224x117mm
Best wood engraving machine, fabric, plastic, leather, and non-transparent acrylic
CNC style-like engraving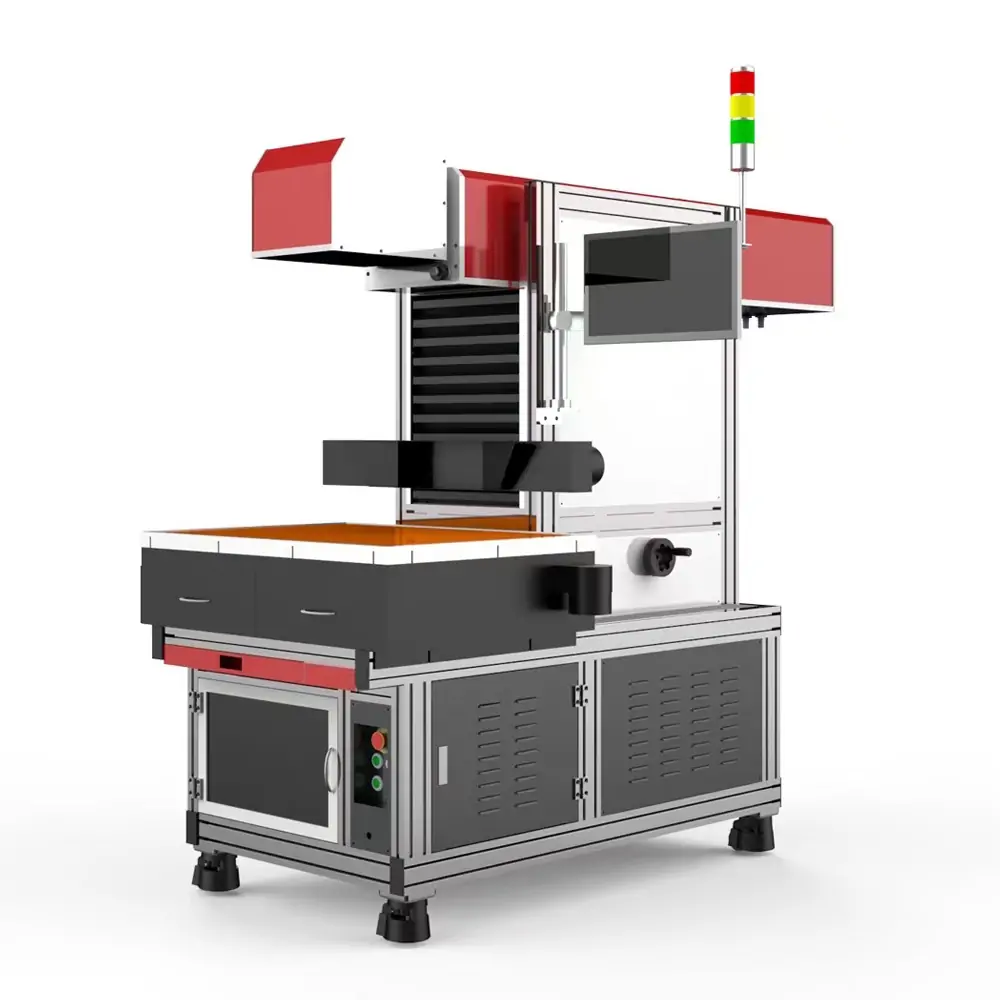 300W Wood Engraving Machine
Your work in front of your eyes. This is the primary trait of this machine that stands out. At first, the top glass surface is transparent so you can visualize your engraving work. In addition, the machine has an enormous 4 square-foot engraving bed. Thus it is ideal for any work either at home or a studio. In essence, you will find it easy to operate through AutoCad, CorelDraw, and Adobe Illustrator.
The Pros:
Good engraving speed of around 500 mm per second
Decent temperature regulation through water cooling tubes
Engraves all regular engraving materials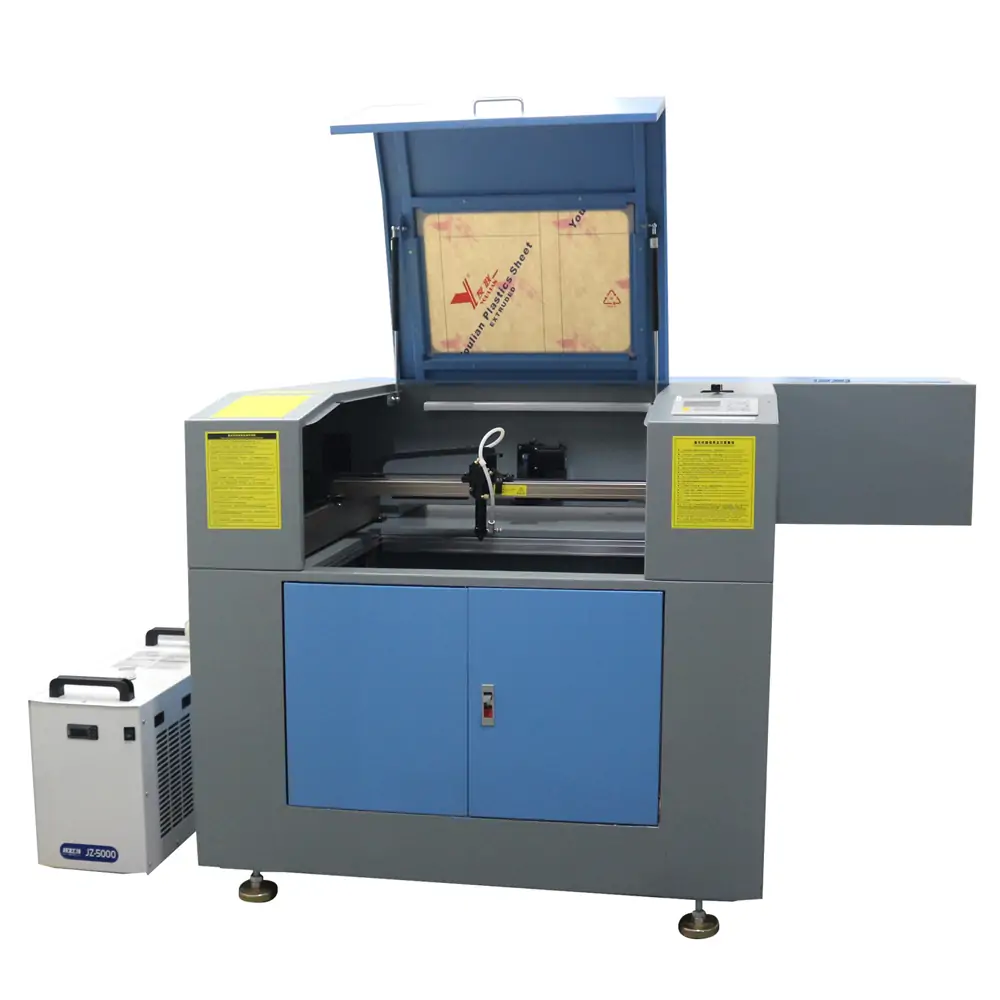 80W CO2 Laser Engraver and Cutter
Although most of the features integrate or match with the 300W version above. There are a few minor tweaks that come in this machine. At first, you find more speed alongside more engraving depth. In addition, the machine comes with an LCD panel. Thus, your interaction with your PC becomes easy. The machine is quiet in operating and houses a great control panel.
The Pros:
Ideal for engraving wood, fabric, plastic, leather, and cardboard
Engraving area of 600×900 mm
More spend and comes with password protection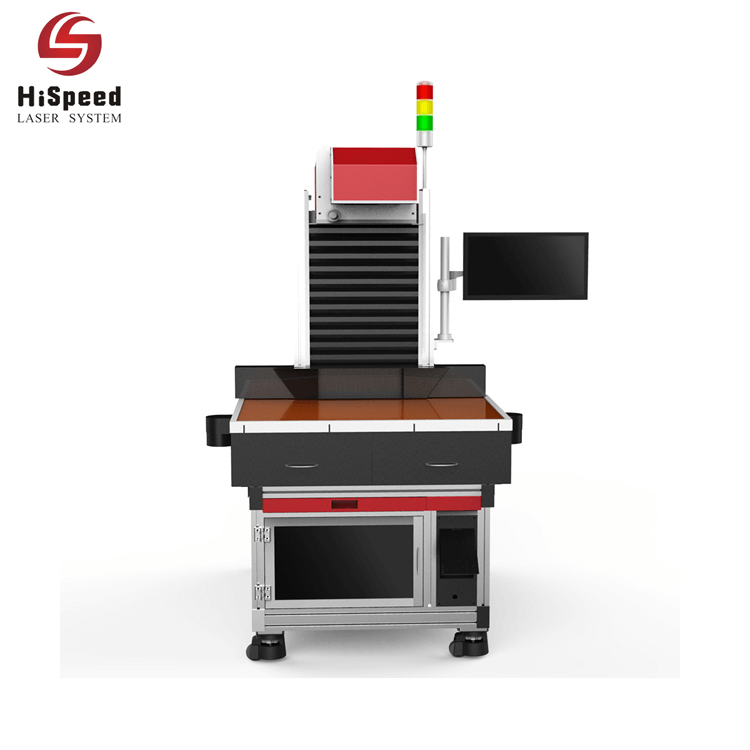 Laser Printer for Wood and Metal
This device from laser printer for wood and metal is to be used in industries and not in homes and workshops. It is because of the heavyweight it carries along. In addition to weight, there is a list of ideal features that the machine carries. The laser wood cutting machine size is 400x600mm in addition to a 30 mm per second speed. In essence, the cutting speed is around 500 mm per second. The device is compatible with all file versions of CorelDraw. However, the greatest feature is its precision of around 0.15 mm.
The Pros:
Easy to operate through smartphones
Great precision and accuracy of 0.15 mm
Comes with a good water-cooling system
Ideal for all industrial applications
Best for engraving density board, PVC, plywood, acrylic, solid wood, silica gel, ox horn, resin, felt, etc.
SFX 180W W8 CO2 Laser Engraver Cutter
Power, energy, and efficiency are what come with this gigantic and super-powerful cutting machine. The final position in our list suits best for this SFX machine. To begin with, you have around 60,000 mm per second engraving speed. Whereas the cutting speed is around 5000 mm. But like other engravers, the precision is about 0.01 mm. The downside is you cannot engrave through metal. The good side is you can engrave anything else!
The Pros:
Compatible with Windows and Mac
Engraving size of 61x61x50 inches
Comes with an air pump and exhaust fan
Exemplary cutting and engraving features