Whether it's for at-home gift personalization or bringing your business to the next level, high-quality laser engraver software is needed in all cases.
Laser photo engraving necessitates meticulous control of the material and beam. Hence laser-specific software recommends marking a pattern onto your material correctly.
Laser engraving isn't done by hand. Instead, laser engraver software uses a CNC (computer numerical control) computer program language like g-code to tell the laser where to operate. Therefore, you'll need laser engraver software to create and update your designs prior to the engraving procedure.
You'll need special engraving equipment that's operated by laser engraver software to create one-of-a-kind laser engravings. Although few such tools are available for free, we could find some worthwhile ones. This article contains a complete list of the 10 best laser engraving software you can use in your laser engraving business.
1. LightBurn - Best Laser Cutter Program for Various File Formats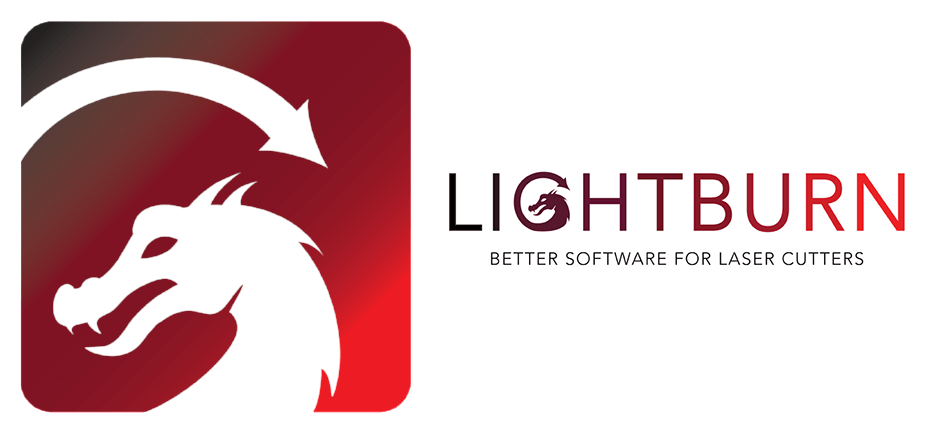 The operating systems Windows, mac os, and Linux are supported by LightBurn. A 30-day trial term is available for the software. Before purchasing, you can use the free trial version of this laser engraver software to learn about the features. It permits the import of a variety of popular graphic formats.
Other software programs' *.AI, *.PDF, *.SVG, PNG and JPG files are included. Adobe Illustrator and Photoshop are two examples of programs. You may engrave with them using a laser engraver.
Vector forms are created by high-quality laser photo engraving equipment. Boolean operations, node editing, metalwork, and offsetting are all possible with it. You can personalize your machine's settings if you wish to go any further.
There are three different licenses available:
$40 for personal use
$100 for business use
Free for educational use
LightBurn is an exclusive laser engraving software that lets you transmit your drawings directly to your cutter without using any other programs.
2. LaserWeb 4 - Best Laser Engraver Software Free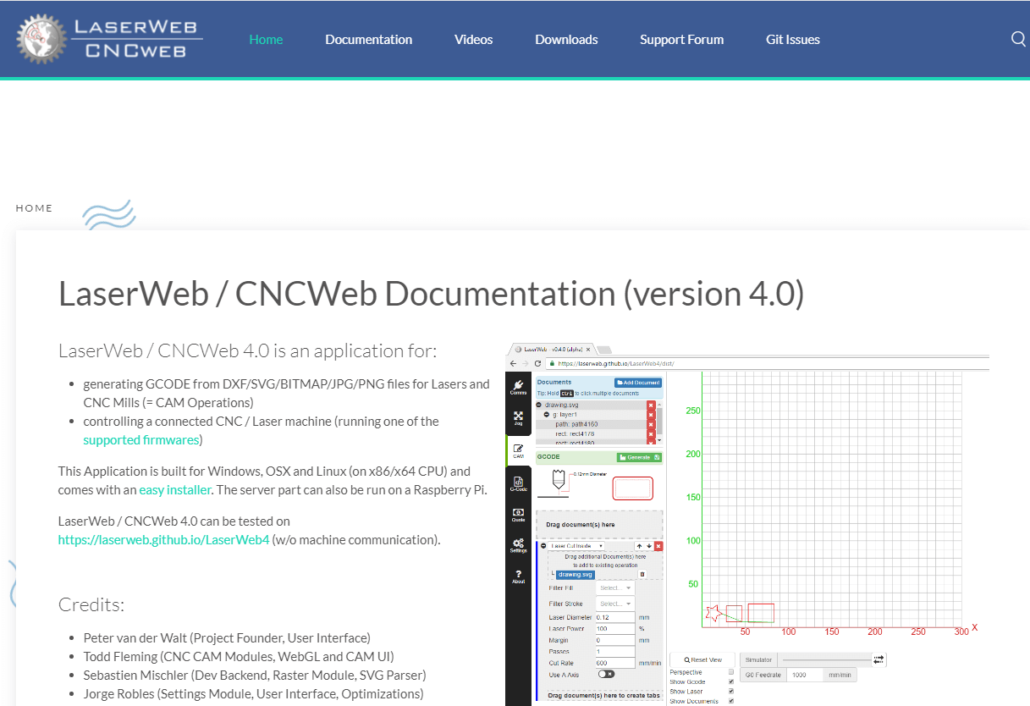 LaserWeb 4, the fourth version of this software, is a free program that allows you to control your laser cutter depending on your design.
One aspect that makes this laser cutter software especially useful is the ability to load several files in various formats into a single project, making it extremely flexible and ideal for collaboration.
Another feature that isn't seen in other applications is the work cost estimator tool, which is quite helpful for budgeting – This is especially crucial for novices and amateurs.
LaserWeb can operate your engraver using both raster and vector files, making it suitable for both small and large-scale projects. You can also utilize a variety of parameters to personalize certain parts of your engraving.
3. Inkscape - Best Laser Engraver Software for Tinkerers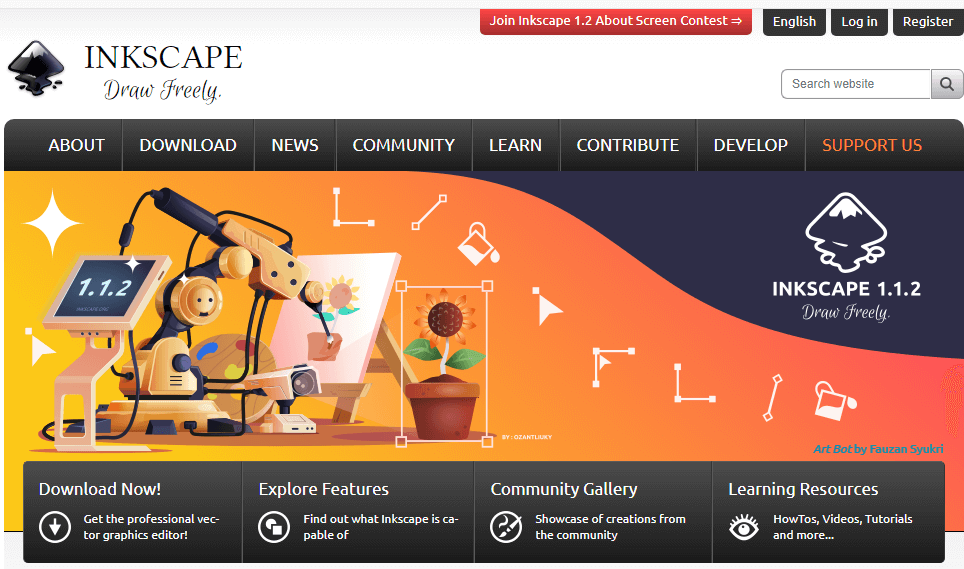 Inkscape is a fantastic tool for producing graphics, including the FABOLIFT laser engraver, and it also includes fantastic editing software. The advantages are that it is extremely quick, allows for high-quality conversions to practically any format, and can also be used as a visual design tool.
Making precise squares, stars, polygons, and elliptical forms is a breeze with this program. However, when it comes to putting names on plaques and blanks, the text tool comes in handy. You may use Inkscape on iOS, Linux, and Windows computers.
Inkscape is a paid alternative that is free and open-source. As laser engraving software, it is constantly evolving and improving. Dithering is one of the options that you can customize.
4. TurboCAD - Best Award-winning Laser Engraver Software
TurboCAD, which comes from a series of specialized designing applications, is jam-packed with capabilities that make laser engraving a breeze. It's meant to look like AutoCAD, but it's not just a knockoff.
The Overkill tool in TurboCAD cleans up a vector graphic for laser cutting by removing converging arcs and strokes within a design. Its event viewer also removes repetitions and keeps a record of what you altered.
You can also make use of the PDF Insert/Underlay tool. If you want to copy a design, try saving it as a vector PDF document and trace it over it in a new TurboCAD file. You won't even have to concentrate on keeping your cursor hand steady because the line's midpoints and ends will snap to match the PDF.
5. Adobe Illustrator - Best Standard Laser Engraver Software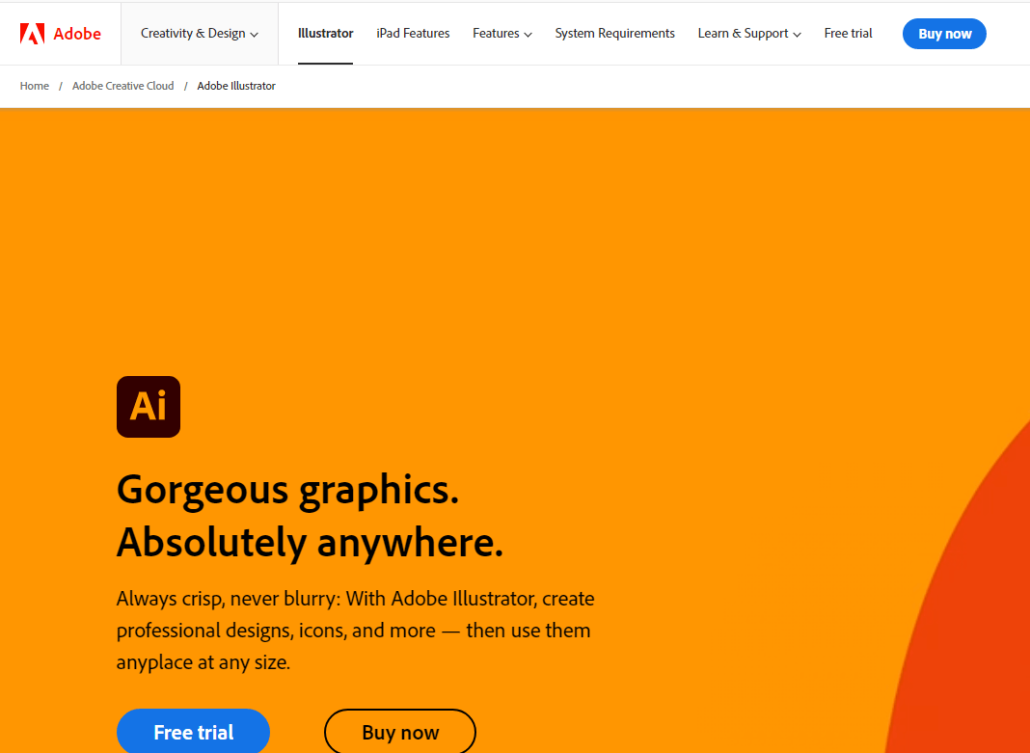 All other designing laser engraving software is evaluated against Adobe Illustrator, which is considered a gold standard.
Adobe Illustrator's Artboards arrangement is one feature that helps it stand out as a laser engraver software. This is where you put out your drawings on a single screen and see how they'll fit onto your material sheets. In addition, illustrator allows you to create as many Displays as you need in a single view, allowing you to keep the overall picture in mind as you work on your design. The widespread use of Adobe Illustrator among graphical artists and designers provides you an edge when using it as laser cutting software.
If you've never worked with laser engraving design before but are familiar with illustrator, all you have to learn are a few best practices and guidelines for optimizing your design for laser cutting. Then, in no time, you'll have the skill to flaunt about.
6. SketchUp - Best Laser Cutter Software Free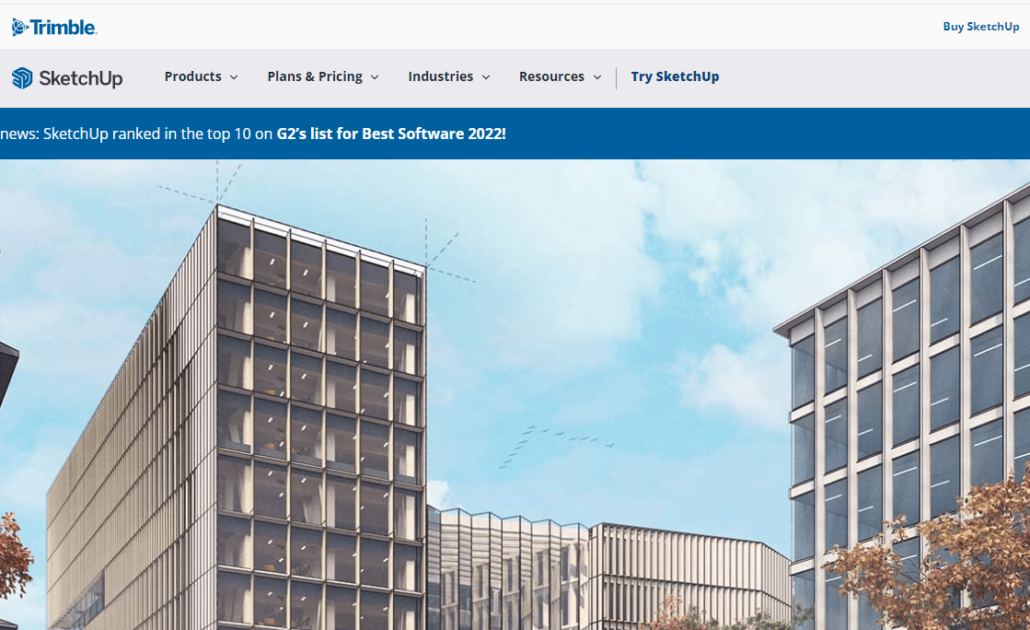 Amongst the most user-friendly laser cutting software available is another fantastic program known as SketchUp. Many of the program's functions are intuitive, making creating your notion a breeze. In addition, you can expand your program's capabilities by using the add-ons that include in the package.
It works with a wide range of file formats. Additionally, it is compatible with free 3D components and graphical representations. Above all, SketchUp is a free program.
Furthermore, the program is extremely compatible with a wide range of laser engravers. Tools are limited due to the fact that it is free. Even though limited options are available, you can still create various designs. Finally, send them to the engraving machine for a professional-looking engraved result.
7. OnShape - Best 3D Laser Cutter Software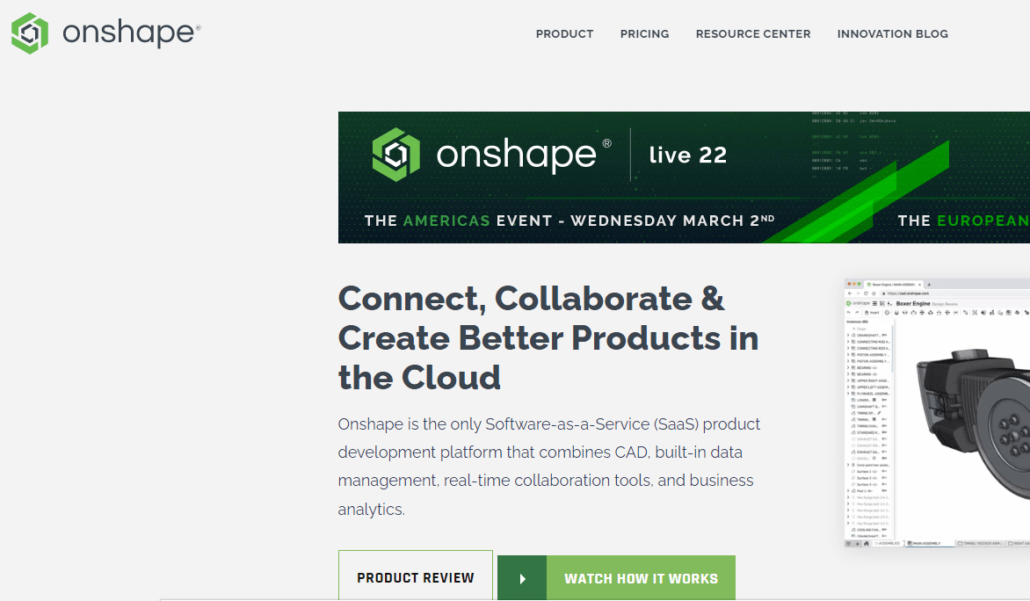 OnShape is a simple computer-aided 3D design software tool that is available as a Software as a Service (SaaS) over the Internet. Small and medium-sized businesses will be able to create high-quality design documents and graphics from their computer desktops thanks to this cutting-edge creation tool.
In comparison to standard drafting tools and software, OnShape has several advantages. The tools are simple to use, and the manufacturer promises that the final product will meet or surpass the customer's expectations.
There is no need to install anything. It can power by a cloud platform and allows users to make 3D printing files free of errors. Furthermore, it's pretty simple to pick up and use.
8. LaserGRBL - Best Laser Engraving Software Free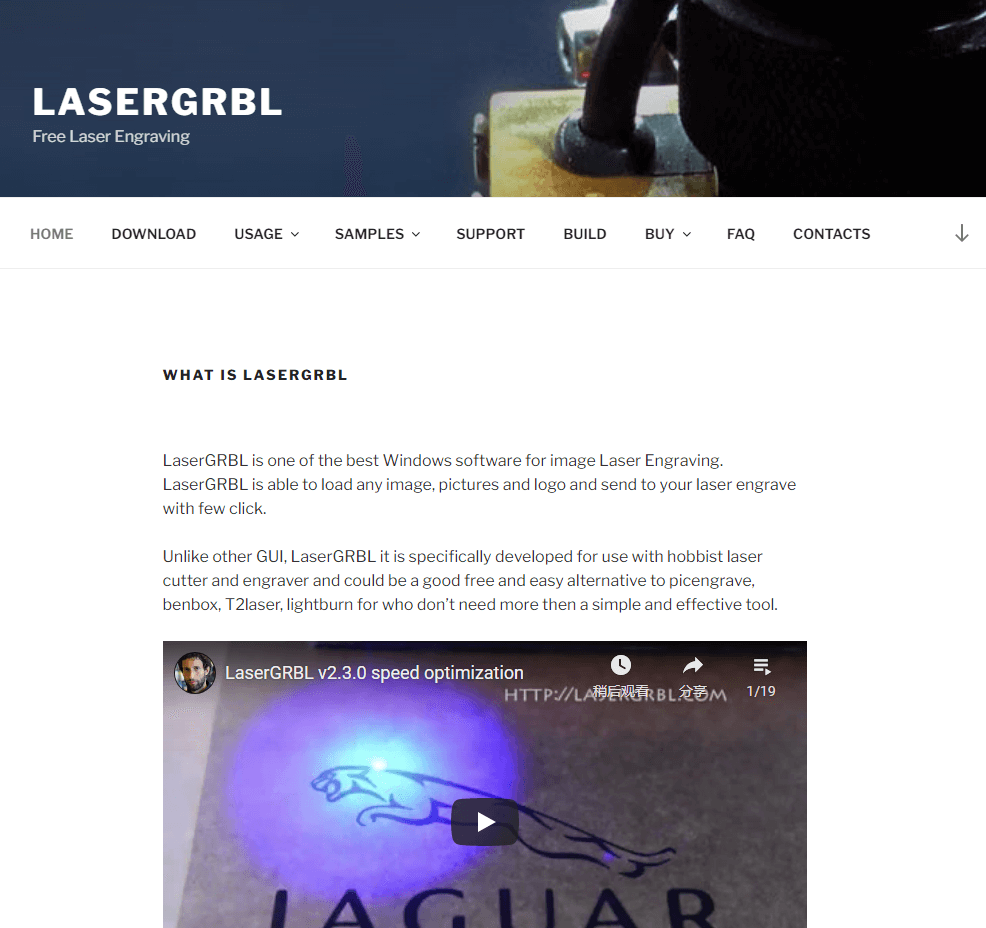 LaserGRBL is a popular open-source laser engraving program for Windows that can download and use for free.
It unlike some of the other programs, is created particularly for enthusiasts. Therefore, it lacks the learning curve associated with more professional systems. As a result, it's a user-friendly, simple yet effective tool that's ideal for novices.
LaserGRBL includes a number of handy functions, like jogging, which allows you to manually adjust the laser beam using two sliders to adjust the speed and size of steps. In addition, the override option allows the user to change the effective cutting pace and laser power in real-time throughout the engraving process.
Raster pictures are not the same as vectors used in most web laser engraving tools. Vector graphics are used for cutting materials and engraving fine lines because they can be adjusted up and down without losing quality. In contrast, raster images are made up of tiny pixels used to cut and engrave more prominent regions. As a result, the GRBL laser cutter program is suitable for a wide range of laser engraving projects.
9. DraftSight - Best 2D Laser Engraver Software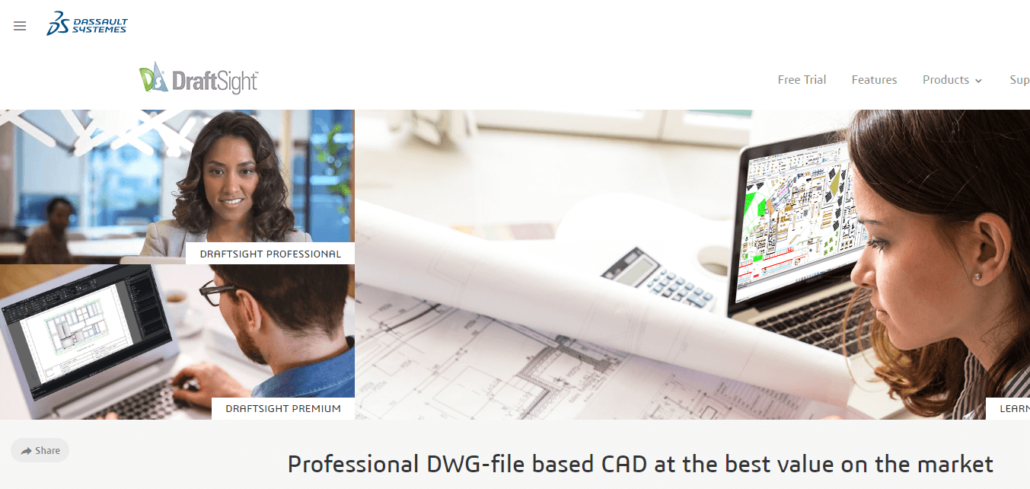 DraftSight is a design program specializing in assisting you in perfecting the image you wish to send to your laser engraver. An image trace function, for example, converts a BMP, JPEG, or PNG image into vector lines, arcs, and angles, making it much easier to cut a design that already exists without going back to the drawing board.
Within the print choices of your design, DraftSight now has a "hairline" option for line width. Because it can configure for the precise size of a single laser pass, it's handy for laser cutters. Unfortunately, the laser printer rasterizes more comprehensive lines, which means they're made up of a sequence of pixel-like laser burns. This results in a less-precise cut and fuzzier lines around the boundaries of the final project, but DraftSight makes it easy to avoid.
10. SolveSpace - Best Laser Engraver Software Free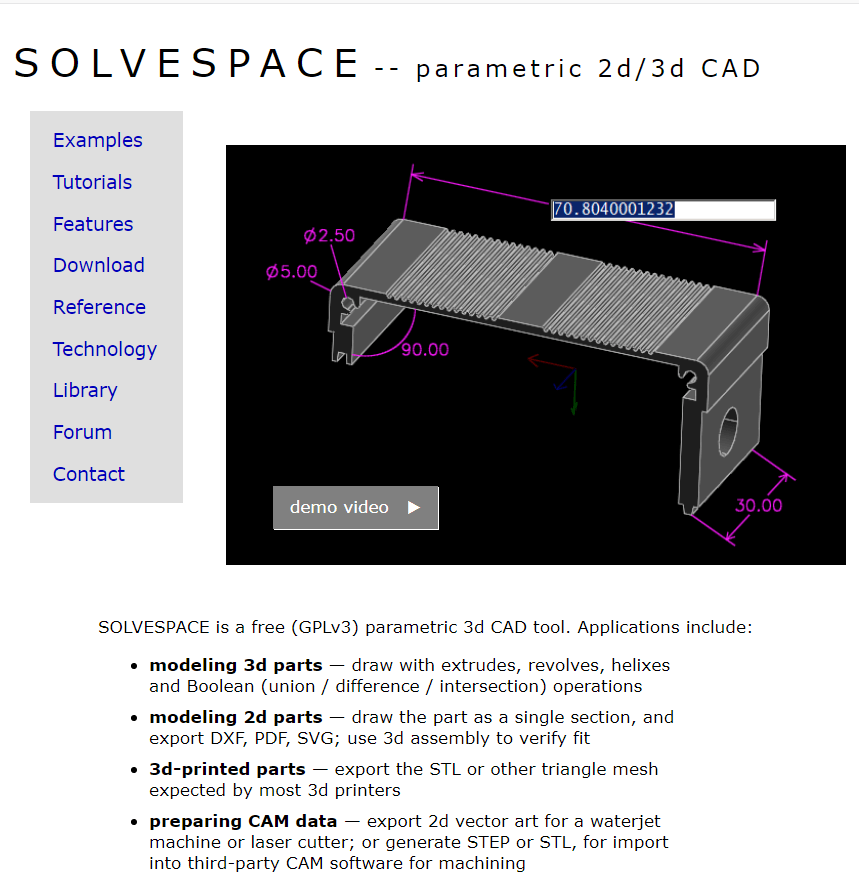 SolveSpace isn't the most user-friendly laser engraver software — it has a simple interface and a steep learning curve — but if you take the time to grasp it, you'll find it contains a wealth of characteristics that make it a unique tool.
Exporting 2D vector graphics to a laser cutting machine with g-code tooling is one of the many uses for this software. It contains a number of outstanding characteristics that make it ideal for this application.
There are many sketching tools available for geometrical and sequential assembly. For example, parts can link and drag with 6 degrees of freedom, surfaces can link and merge using Boolean operations, and lines and curves can link for 2D work.
SolveSpace is also one of the best laser engraver software if you have limited storage space because it is roughly 10 MB in size and downloads promptly. You can also export your design directly from the CNC laser software to SVG.
Bottom line
Finally, you should be aware of your laser cutting machine's capabilities. It's pointless to have the best editor and design tools if you don't grasp how an engraving machine works.
The laser engraver uses intense heat to melt a material's surface, leaving a hollow and cutting through a substance depending on the parameters. If you select the best laser engraving software, you will be able to produce engraved products of the most excellent quality.
Can use our company's laser engraving machine for a variety of software at the same time. If you encounter any problems in conducting laser engraving business, you can consult us (free). Our staff will give you a professional answer.