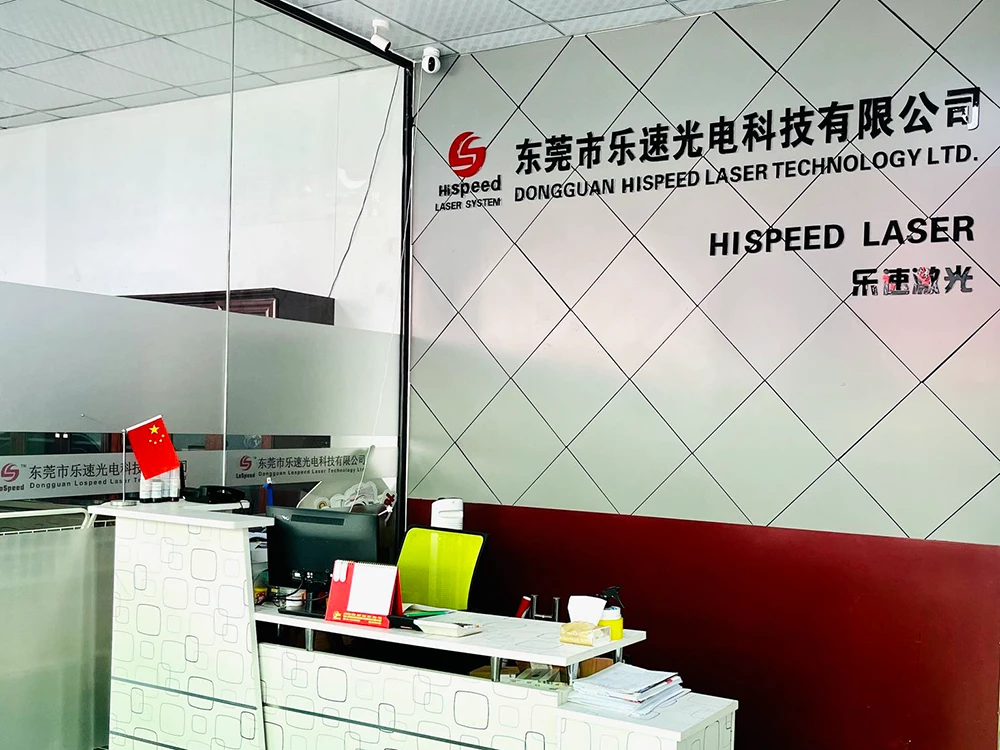 About HiSpeed Laser
Who Are We?
Dongguan Hispeed Laser Technology is a factory providing laser marking machine and laser technology support to customers in laser industry worldwide.
What We Do?
Manufacturing and Selling Fiber laser marking machine,CO2 laser marking machine, UV laser marking machine and more.
How we can help you?
To save cost on sourcing laser machines and spare parts. To get the most suitable laser marking machine for your products. To recommend you the best laser marking solution for your production line reliably and cost-effectively.
Customer Testimonials
---
We just received this machine and are commissioning for delivery, very pleased with
the quality and contact to Jenny and Emily Laser Marking Machine Hispeed keep up
the good work many thanks.
—— Michiel Mirandolle, CEO, Belgium
We have already received a laser marking machine and started using it. The setup
was sorted quickly. So far, we like everything very much!
—— Ugeny Pekar, Engineer, Belarus
The machine is working very well. Thank you for the follow up. I am recommeding
your company to an associate of mine in Switzerland.
—— Bert Wilson, Owner, New Zealand
Very satisfied with your machine!We use it for engraving beads and various smaller
items.Quality of result is always very good!
——Petr,Czech
We have to tell you something important:I am in the business for more than 30
years……but there were no better service like you and your team did….!!!! We all
appreciate your efforts…..Thank you for your fantastic relationship…!
—— Thomas Knoche,Germany
Your machine is perfect,Everyone want to see your machine.I am first in my region
who have High-level laser machine.
——Edvardas Pavilonis,CEO,Lithuania
We have received the unit and already done some test marking. Looks a very good
machine and very happy that we went with your company.
—— Adam Stent, MD, Australia
Machine is working fine. We are glad about our purchase.Everything is OK.
——Manuel Carabias,International Sales,Spain