Hispeed's fly online laser marking machine is perfect for coding on packaging industry, food packaging, cigarette packaging, beverage packaging, cosmetic packaging, pharmaceutical packaging, etc.
Fiber Laser Coding Machine on Sales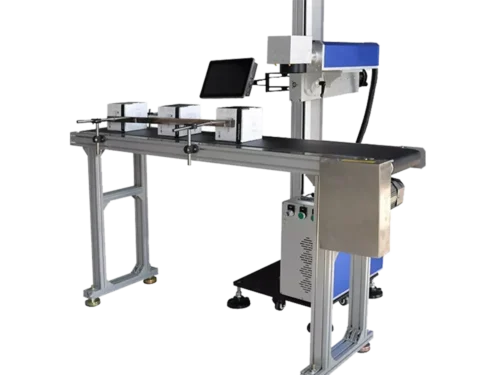 For high-speed coding and printing, 30w laser power is a lowest requirement, bigger power is more recommended, like 50W and 100W. It depends on users' needs.
No consumables, long life working, maintenance free, are the main features of fiber laser.
Paper box online fly coding by fiber laser with high marking speed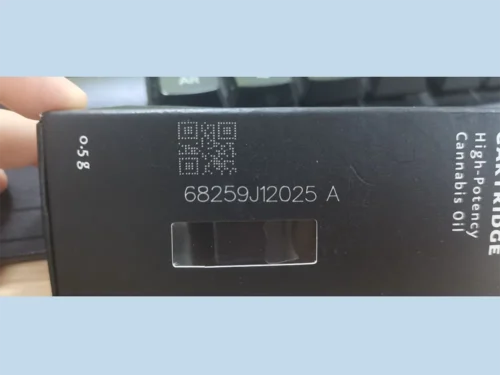 100w fiber laser with digital high speed galvo scan head
Material: Paper box in black color
Conveyor Speed: 50m/min
Marking Content: 10x10mm DM code + 12 characters in 3mm height
Marking time for each contents: 0.086 seconds
Marking speed: around 697 pcs/min
If you have similar application needs, contact Hispeed Laser for getting exactly solution!