Dongguan is a famous place for laser cutting machine production in China. There are various laser cutting machine manufacturers gathered here. Suppose you want to buy a laser wood cutting machine, jewelry laser cutting machine, metal laser cutting machine, etc., from China. In that case, you can choose Dongguan manufacturers first because this is the central production place of cutting machines in China.
What are the 3 main types of laser cutters?
CO2 lasers
CO2 lasers run a current through a gas mixture. Each end of the gas tube has mirrors that produce invisible light by reflecting off the mirrors. Our standard CO2 lasers range in power from 25 to 100 watts and have a wavelength of 10.6 microns. A CO2 cutter is usually chosen for cutting non-metals, such as acrylic, glass, leather, paper, etc.
Fiber Laser
Fiber laser belongs to the solid-state laser group, using a special structure through the glass fiber to amplify the beam. Fiber laser cutting machine power is generally 500W or more, the wavelength of 1 micron or so. It is generally more expensive and is mainly used to cut metal materials, such as iron, alloy, brass, etc. Of course, you can also use a fiber laser cutting machine to cut non-metals, but it is a bit wasteful. As the thickness of the material we cut increases, the cutting machine's price is also rising.
Crystal laser cutting machine
This type of laser is less common nowadays. It is a crystal-driven laser that uses a beam produced by neodymium-doped garnet or vanadium. It can cut thicker materials, and the results are perfect. However, it will wear out quickly, and you will need to keep replacing or maintaining it, and the price will be higher.
Laser wood cutting machine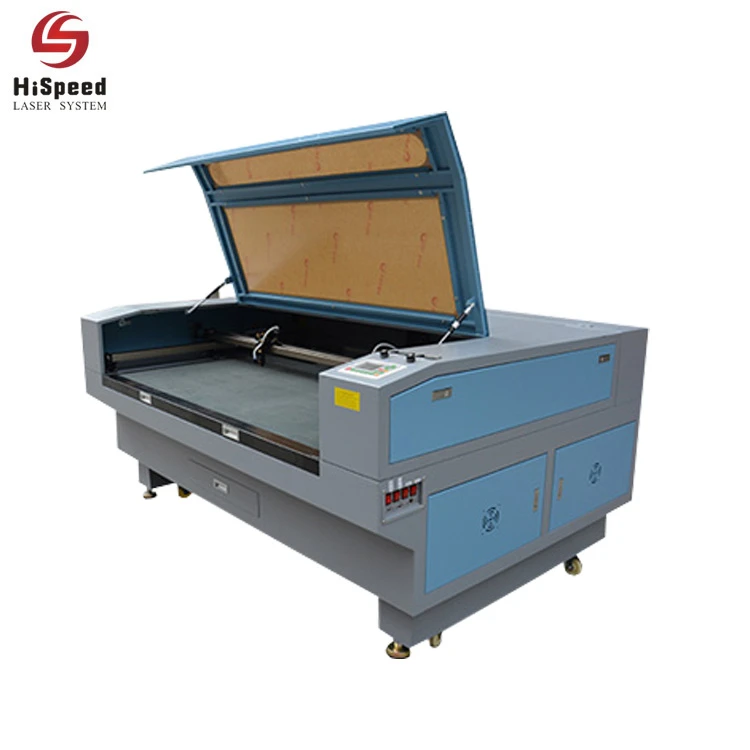 This is a typical Dongguan laser cutting machine and one of our most frequently used machines. Our CO2 single-head cutting machine will generally use advanced DSP control technology. Also, it can control the operation of the machine not only by computer but also by U disk to send commands. This laser wood cutting machine suits garments, households, paper making, and other industries.
Main features
Overall welded thick steel plate, weight about 2.2T.
The working table is made of a 5mm steel plate to avoid laser damage.
The essential parts come from Japan and Germany to ensure the quality
Upper and lower air vents to ensure the heat dissipation of the machine
Comply with European CE standards.
Machine Details
| Model | LS-1390 |
| --- | --- |
| Laser Type | CO2 laser |
| Laser Power | 130W |
| Engraving Speed | 0-64m/m |
| Cutting Speed | 0-36m/m |
| Repeat Accuracy | ±0.05mm |
| Moving System | CNC control system |
| Cooling Mode | Water-cooling and protection system |
| Overall Power Consumption | ≤1250w |
| Working Voltage | 220±10% 50Hz(60Hz) |
| Operating Temperature | 0~45ºC |
| Operating Humidity | 5%-95% |
| Controlling Software | Ruida Control Card |
| Graphic Supported Format | CAD, MP,JPG,PNG,TIF,PCX,TAG,IOO,GIF,PLT |
| Working Area | 1300mmX900mm |
| G.W | 550KG |
| Package Dimension | 2000mmX1600mmX1270mm |
Jewelry laser cut machine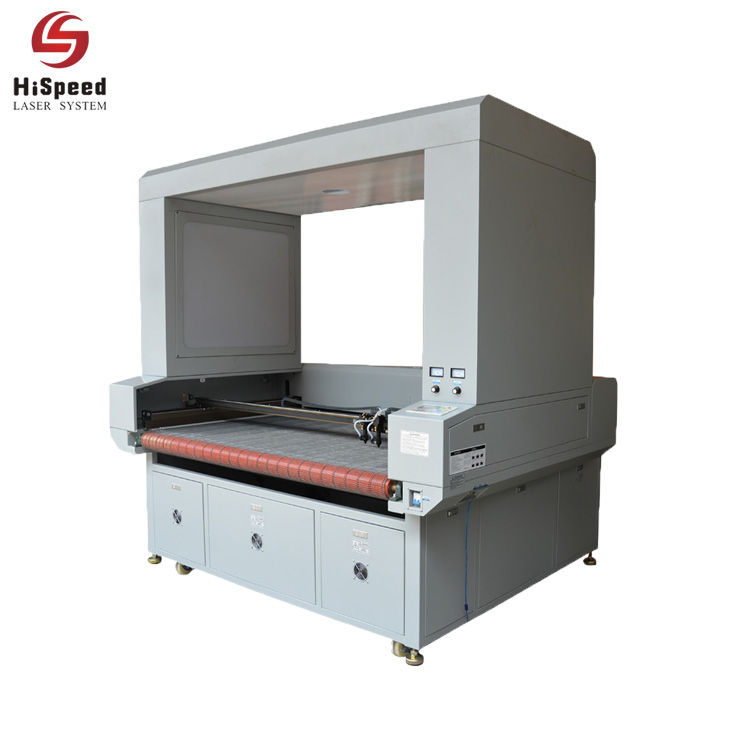 The jewelry laser cut machine uses automatic identification technology. It can find various cutting points precisely by the camera. This jewelry laser cut machine is small in size and requires only a small space for placement. You can easily place it in the right place.
Machine Details
| Laser Power | 80w/100w/130w/150w/180w/200w/250w |
| --- | --- |
| Cutting Speed | 0-600mm/s |
| Engraving Speed | 0-1800mm/s |
| Machining Accuracy | 0.1mm |
| Power Supply | AC220V 50HZ/60HZ |
| Working Size | 1800*1200mm |
| Cooling Mode | Water cooling |
| Product Application | Fabric,acrylic,crystal,leather,MDF,textile |
| Gross Power | ≤3500W |
| Warranty | 1 year |
| Laser head | Single/Double |
| Color | White and grey ,purple |
Mini Laser Cutting Machine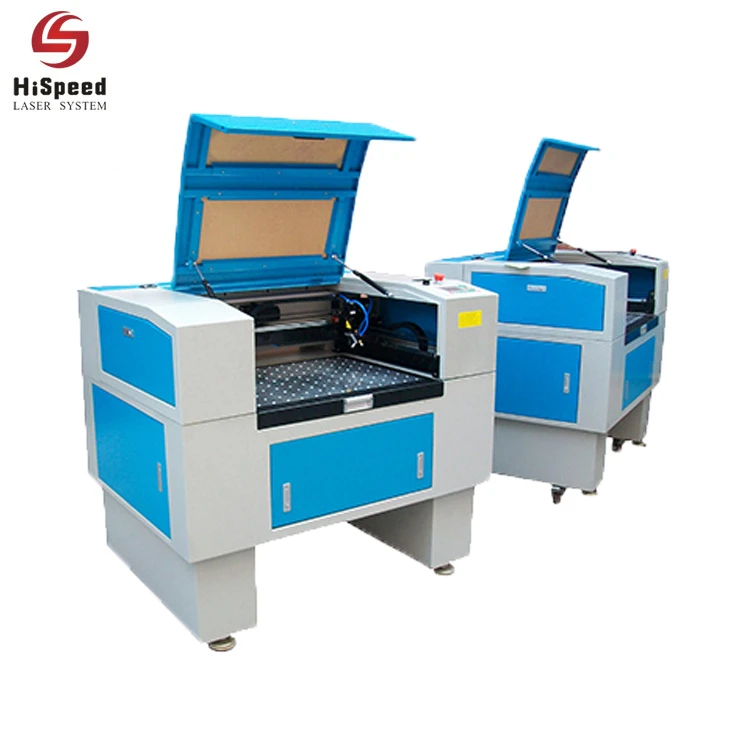 This mini machine is one of the more popular machines among Dongguan laser cutting machines. This one is more suitable for small places than the above one. Because the mini laser cutting machine has the advantages of automatic nesting and low processing cost, it is loved by all factories.
Machine Details
| Laser Power | 80w/100w/130w/150w/180w/200w/250w |
| --- | --- |
| Cutting Speed | 0-600mm/s |
| Engraving Speed | 0-1800mm/s |
| Machining Accuracy | 0.1mm |
| Power Supply | AC220V 50HZ/60HZ |
| Working Size | 1800*1200mm |
| Cooling Mode | Water cooling |
| Product Application | Fabric,acrylic,crystal,leather,MDF,textile |
| Gross Power | ≤3500W |
| Warranty | 1 year |
| Laser head | Single/Double |
| Color | White and grey ,purple |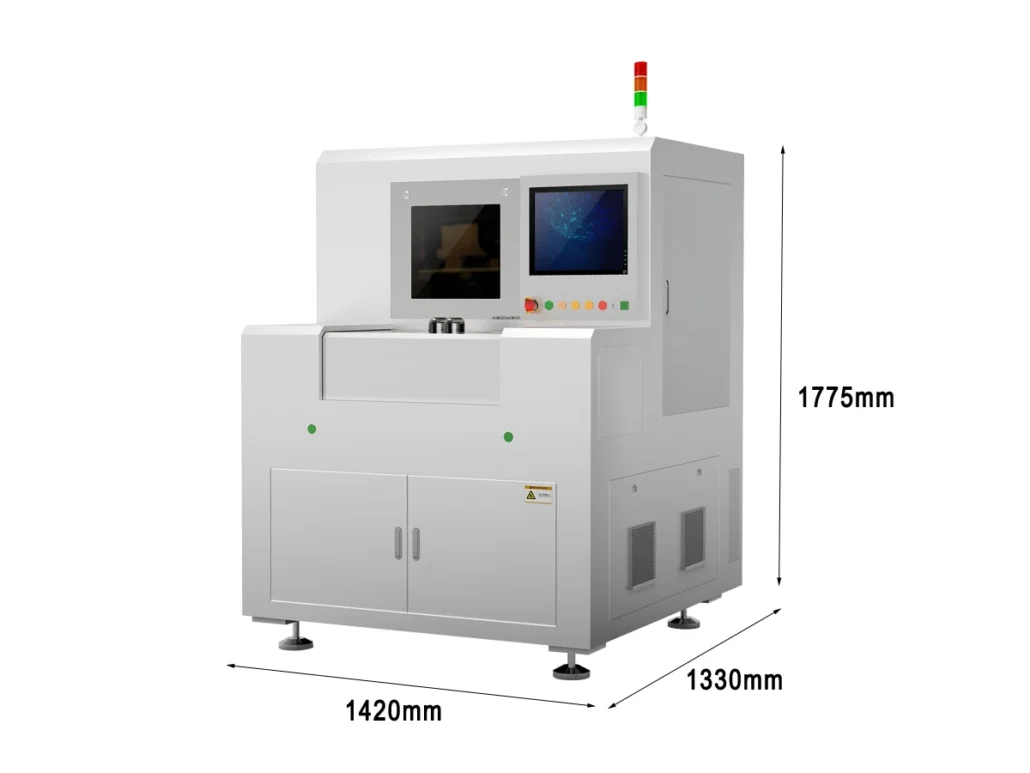 This machine is a special cutting machine designed with laser and CNC technology, one of the high-end machines in the Dongguan laser cutting machine. He has not only stable laser power but also has low cost and safe operation. His parts, equipment, and so on are the most advanced design.
Machine Details
Device model
SL-FC4540-NU15
Laser source
UV 15w/20w/30w (optional nanosecond or picosecond)
Equipment station
Single optical path single station
Single optical path double station
Double optical path double station
Scan range
54mm* 54mm (customizable)
Processing range
650mm*550mm/350mm*500mm (customizable)
Precise positioning
土3μm
土3μm
土3μm
Repeat accuracy
士2μm
士2μm
土2μm
Depth control
≤5μm
≤5μm
≤5μm
Fiber Laser Cutting Machine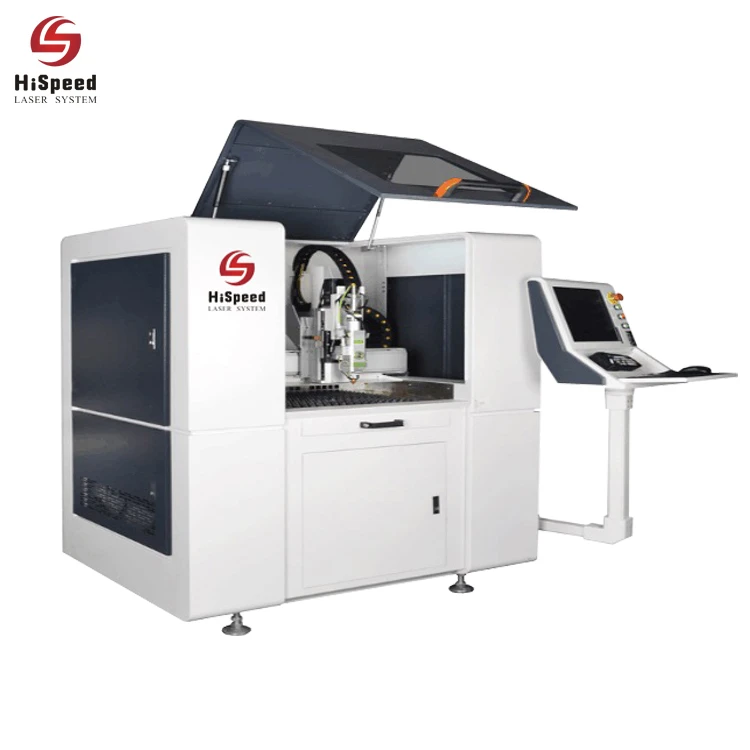 This is a small metal laser cutting machine with a fiber optic device and laser power from 750w to 1.5kw, which is faster and more efficient than traditional cutting machines. All core parts are from well-known brands, which makes the operation more reliable and requires less maintenance later.
Machine Details
| Pulse frequency | 1-5000HZ |
| --- | --- |
| Cutting area | 350*500mm |
| Max. idle speed | 30m/min |
| Max. cut speed | 25m/min(depends on materials) |
| Cutting thickness | 3mm |
| Repeatability | 0.02mm |
| Aiming method | Red light |
| Cooling method | Water cooling |
| Gross power | 5KW |
| Drive method | Imported servo motor/driver |
| Transmission | Imported ball screw |
| Power | 220V 50HZ |
| Work temperature | 0-45°C |
| Work humidity | 5%-95%( No condensation) |
| Laser power | 1000W |
| Beam quality M2 | <1.15 |
| Control system | Shanghai Cypcut |
Selecting Dongguan laser cutting machine attention skills
Because the price of a machine is not low, we should try to pick a suitable one for ourselves when we are selecting. When we buy, we should first pay attention to the following points.
Laser cutting machine price
The price of a machine can tell the quality of a machine and whether the function is complete. Imagine that purchasing a high-end laser cut steel machine will certainly spend more money accordingly. But if we are only basic cutting materials, do not need to cut lines, accuracy requirements are too high, then we choose a common instead of more suitable for us. So the purchase should not only look at the price but also according to their own needs.
Cutting thickness
In general, the higher the power of laser cut steel machine, the greater the cutting thickness. In general, more than 1KW is suitable for cutting more than 1.2CM material. If you choose an inappropriate power, the cutting process will not be smooth, the cutting speed becoming low, the cutting surface roughness, poor quality, etc.
Cutting width
With the continuous progress of laser metal cutting machines, the cutting width of the device generally does not have much impact on our cutting. Unless we need ultra-fine cutting quality, the cutting width generally increases with the increase of thickness.
Surface roughness
This is generally related to the cutting depth of the laser metal cutting machine. Generally, the deeper the cutting line, the rougher the cutting surface, the shallower the cutting line, and the smoother the cutting surface.
How long does a laser cutting machine last?
Fiber cutting machines have the longest life, Dongguan laser cutting machine of all types, followed by CO2 cutting machines. The long life of a fiber laser depends in large part on the length of its diode module. It usually lasts 120,000 hours, and the CO2 one usually lasts 100,000 hours. Of course, the life span of a regular cutter may not be as high, typically around 30,000 hours.
How to clean the cutting machine
The better the ventilation of the cutting machine, the less material residue will be left during use. But post-cleaning maintenance is necessary to keep our cutting machine working efficiently for a long time. We correct the lens and clean up the oil stains to make our cutting machine look as good as a new one. This process is going to feel pleasant and soothing.
We must prepare tools such as brushes, towels, cleaners, etc. Then clean up according to the cleaning process specification sent to you by the seller.