Engraved bricks are now popular construction components in all cities specially in public places. Besides, we may also find other uses of laser engraving bricks and pavers. Because of its popularity and the beauty of its applications, laser engraving bricks and pavers-making services can be a profitable business. In this case, HiSpeed Laser machines are the key to producing great engraved bricks.
Engraved bricks – make great fundraisers. As the name implies, it is one of the most demanding products from most of the public construction in a city. Therefore, this article aims to highlight the introductory guide to engraved bricks, their applications, and their benefits. Moreover, we will introduce some of the most trendy laser marking machines for engraved bricks, pavers, and tiles. Besides, we will also discuss why and how you should choose the ideal laser marking machine for laser engraving bricks.
Introduction to Engraved Bricks
Engraved bricks are nothing but typical bricks with laser engraved on top of the surface. Based on different circumstances, the laser marking designs vary. Besides, the engraved brick design also varies based on the applications used. Laser etched bricks are also famous as memorial bricks when used in memorials. They are a suitable option for donor recognition and ongoing fundraising.
There are a good number of places where laser etched bricks are necessary. Museums, parks, donor recognition, historical memorials, clubs, hospitals, universities, etc., are the most common examples of laser etched bricks applications.
The process of engraving bricks is simple and quick. First, we recommend choosing the appropriate laser engraving machine for the bricks. Usually, the 60W or above powers CO2 or fiber laser machines are ideal for engraving all bricks, pavers, and tiles. And then, using the laser engraving software, choose the brick option, and customize the design. Place the brick or pavers below the focus point, and check the laser engraving area. Start the laser engraving process. Boom! That's how you can make laser engraving bricks.
Application of engraved bricks
Custom laser etched bricks are an excellent tool for presenting letters or designs. Laser etched designs last long, so it is ideal for memorials and fundraising applications. Mostly, laser engraving bricks are famous for fundraising and decoration applications. No doubt, engraved bricks offer a cost-effective solution for raising funds.
Fundraising techniques can differ based on the type and timeframe of the project you are encompassing. Not only buildings and memorials but also special initiatives or programs use engraved bricks for fundraising. In this case, custom engraved bricks represent the appealing structure that recognizes the donors underlying causes.
However, the most common applications of engraved bricks are:
Walkways: Engraved bricks and pavers are the main attraction of the unique walkways. By etching the brick surface, these walkways bricks and pavers represent the loved one's name, professionals, donors or fallen heroes, etc.
Building walls: Brick walls with lasers engraved are very often in most memorials and unique buildings.
Monuments: Most monuments require engraved bricks for the fallen heroes or the beloved one's name. Custom engraved bricks highly emphasize historical contributions.
Entries: Entryways may also represent essential contributions of the founders or historical persons related to the respective organization.
Fountains: The parks and some fountains may also use engraved bricks to beautify the place with cartoons and unique designs.
Sitting and standing places: Gazebo and pergola is the expected place in a park. Engraved bricks are also famous in these places.
Benefits of Laser Engraving on Bricks and Pavers
There are so many reasons why laser engraving is better than other engraving processes. Due to the technological advancement in the world, there is no reason to choose back-dated engraving methods. The laser method usually directs a hot laser beam on the surface of the brick to make dark, glass-like laser marks that last almost forever. Here are some of the advantages of laser engraving technology for engraved bricks.
Laser engraving is durable and guarantees lifetime stability: Laser engraving bricks, pavers, and tiles are incredibly durable. As we have already mentioned, a high-energy laser beam creates dark, glass-like permanent marks on the brick, which is highly durable and guarantees lifetime stability. Therefore, laser engraving is the ideal choice for engraved bricks.
Environmentally friendly: Laser marking or engraving is undoubtedly an ecologically friendly process as it creates lifelong marks on the bricks, leaving no waste.
Laser engraving is simple and quick: The laser engraving process doesn't require contact with the material's surface. Besides, laser engraving is fast and very simple than other engraving processes.
Laser engraving bricks require low maintenance: laser marks on bricks, pavers, and tiles are highly durable. Therefore, it doesn't require much cleaning or maintenance.
Capable of making detailed designs: Laser engraving is undoubtedly capable of creating complex edges and corner marks. Therefore, the laser engraving bricks designs are accurate, sharp, and professional.
Laser Engraving vs. Sandblasting: Which one is better for engraved Bricks?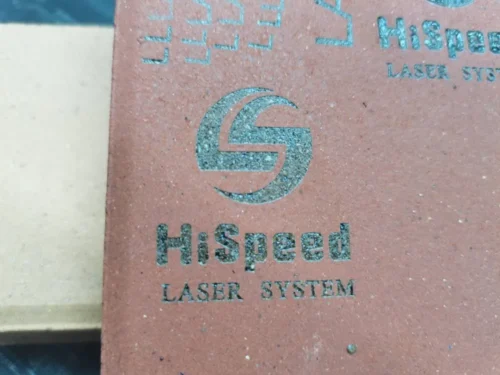 Choosing between Laser engraving and sandblasting for custom engraved bricks is simple. We should compare these engraving processes to identify the best for engraved bricks. Undoubtedly, Laser engraving wins the trophy because laser engraving is reliable, durable, fast, and straightforward. Let's check why we should choose the laser engraving method.
Sand Blasted bricks, after one year, lose their paint filler or epoxy layer. The only part you will see is the deep groove made from sandblasting. On the other hand, laser engraving bricks are still visible and apparent after ten years. It is because laser engraving creates permanent marks on the bricks.
Sandblasted bricks require more maintenance than laser engraving bricks.
Laser etched bricks design is more accurate and detailed than sandblasted bricks. It offers complex designs such as logos, customized artwork, letters with different fonts, photos, and clip art.
Sandblasted bricks become fade after a year or more.
Laser engraving bricks don't require epoxy or paint filler.
Laser engraving technology is environmentally friendly.
Sandblasting or pantographing can not guarantee lifetime stability. But laser engraving bricks easily ensure lifelong durability.
Now, which one will be the best for your business? Undoubtedly, Laser engraving technology is the best among all the engraving technology.
HiSpeed Laser Machines for perfect engraved bricks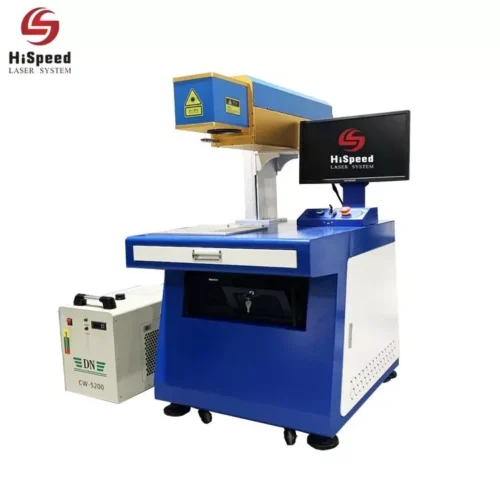 HiSpeed Laser system offers high-quality laser machines of different types that are capable of cutting, engraving, and marking metal and non-metals. Besides, we have laser machines that are ideal for engraving bricks, pavers, and tiles. Check out some of the best laser machines for custom engraved bricks.
Small Laser Engraving Machine Laser Cutter: This high-power laser engraver machine is the best for engraved pavers, bricks, and tiles. This machine is suitable for engraving marble, jade, leather, paper products, cloth, rubber, ceramics, organic glass, crystal, double-color plates, wood products, and other carved designs.
Coherent RF Metal Tube CO2 Non-Metal Laser Marking Machine 100W,150W, 250W, 300W: This laser engraver is one of the best affordable laser engravers among our collections. This machine is capable of making permanent laser marking on a variety of materials. This model is the best if you have other engraving businesses than engraved bricks.
3D Dynamic Focusing CO2 Laser Marker with 100W Glass Tube: A 100W laser engraver perfectly suitable for engraved pavers, bricks, and tiles. HiSpeed offers an affordable price for this model. This model is specially designed for non-metal laser marking, industrial fabric, wood, bricks, etc.
How to choose an appropriate laser machine for engraved bricks and pavers?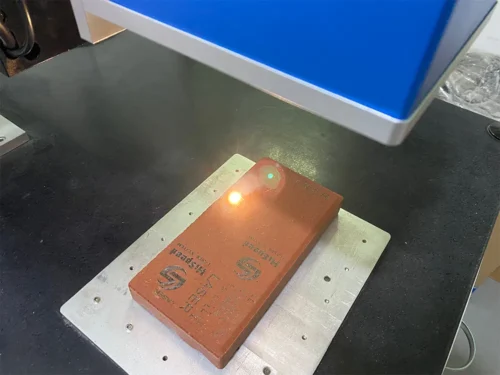 It is crucial to choose an appropriate laser engraving machine for engraved bricks. If your laser machine is not powerful enough, you might get improper engravings on the bricks. On the other hand, continuous 100% power might damage the laser glass tube. Therefore, it is essential to consider some crucial factors before buying the ideal laser machine for engraved pavers, bricks, and tiles.
Material Types: First, you must consider that you will engrave bricks and pavers that require a non-metallic laser engraver.
Power: According to HiSpeed Laser system engineers, the minimum system power to engrave bricks and paver is 60W. You could select more than 60W for better performance. Usually, the HiSpeed Laser system offers a versatile power range, which is ideal for your business. You can decide what type of materials you will engrave, and later you can come up with a power selection.
Versatility: Most of HiSpeed laser machines are versatile. The laser machine for engraving bricks and pavers is also suitable for engraving other non-metal materials. You can get extra benefits from these laser machines.
Replacement Parts: One of the most important factors to consider is the replacement parts availability. You must ensure it before you buy so you can easily replace them when necessary. HiSpeed Laser machines are equipped with spare parts. Therefore, our customers don't need to worry about finding any local service point.
Your Budget: The budget is the final consideration. There is plenty of choice in the HiSpeed laser system inventory. You can quickly identify the best laser engravers based on different price ranges. If you face trouble selecting laser machines, we always welcome you to present your requirements.
Conclusion
Engraved bricks or memorial bricks are trendy items in historical places, parks, hospitals, universities, donor recognitions, etc. Engraved bricks are also famous for fundraisers. While determining the best engraving machine for these items, we decided on the laser engraving machine for better results.
A laser engraving machine creates permanent markings on the bricks, pavers, or tiles. As a result, the laser engraving machine is the best for engraved bricks. HiSpeed laser system offers varieties of laser engraving machines for engraved bricks.
Check out our laser machines; we hope you find the suitable one for your business. Besides, if you feel confused, our professional experts are waiting to give you the best solution based on your requirements.