Laser engraving is a low-cost, high-profit approach to set up a business in a rapidly growing industry. Laser systems are so simple to use that you'll be up and running in no time, and they're so inexpensive that they frequently pay for themselves in no time! You'll find laser engraving to be a successful new way to start a laser engraving business, whether you open a storefront or work from home.
Starting one is relatively inexpensive, and the prospective profit margins are significant. In addition, laser engraving is simple to accomplish, and it's a terrific way to start a business and become your own boss.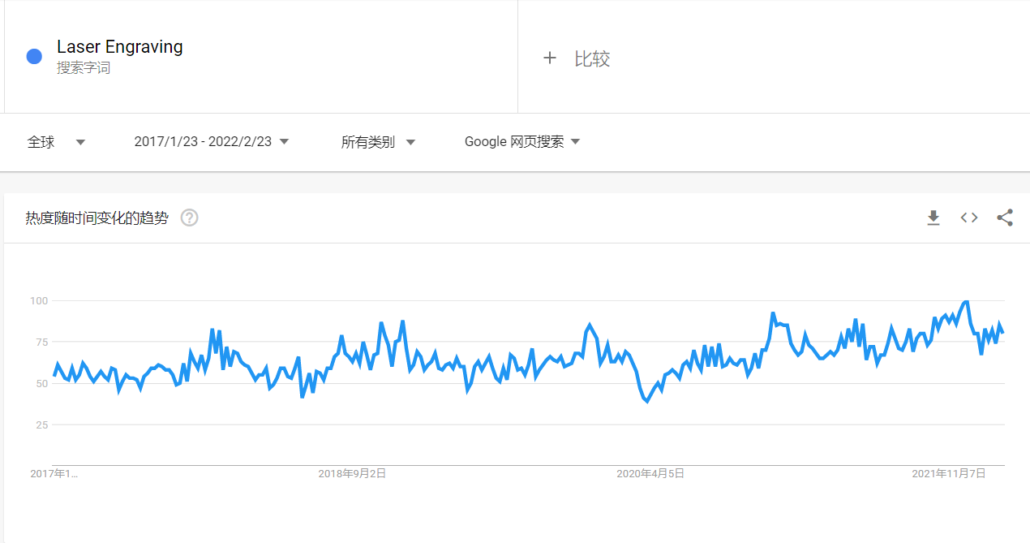 Overview of Laser Engraving Business
A laser engraving company uses a laser engraving machine to engrave products like jewelry, phone cases, toys, wedding gifts, awards, book covers, and many other items. It allows buyers to customize things according to their preferences.
According to Markets-to-Markets research data, the laser marking sector is predicted to develop at a 6% annual rate through 2024, worth $3 billion. In addition, laser marking is significantly more exact and accurate than previous marking technologies, supporting the industry's growth.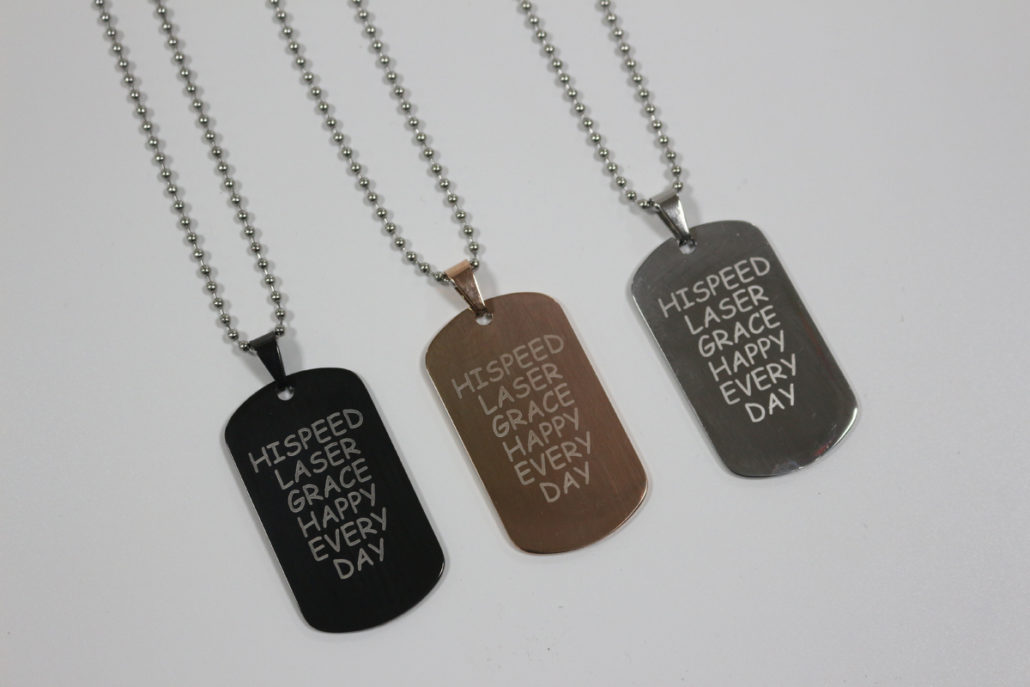 Who will be your target market?
People who want to personalize goods for themselves or as presents, as well as businesses who require their logos engraved on engravable objects or custom branding in wood or acrylic, will be your target market. Companies or teams in need of engraved rewards are other potential markets.
So, is laser engraving a profitable business? What are the things to keep in mind and accomplish to start a lucrative laser engraving business? This article will walk you through all the essential things you need to learn about getting started with your engraving business.
Why Do You Need To Start a Laser Engraving Company?
With prices starting at under $8,000 (US price only), starting a laser engraving business doesn't require a big budget. You will have a successful business up and running in no time. All you'll need is a laser, a computer, and your preferred graphic software (CorelDRAW, Illustrator, Photoshop – the choice is yours!) The laser works similarly to a printer in that you build up your design, and it can be "printed" on your materials in a matter of minutes.
Businesses have realized the value of product branding as marketing strategies have advanced, and they are making investments in laser marking devices. It allows you to make exact markings with no margin for error, saving you time and money. However, if you're still on the fence about adopting laser engraving for your business, we've listed a few reasons why you should.
Benefits of Laser Engraving Business
1. Enhanced Quality
One of the most significant advantages of laser engraving is the ability to mark your goods with better markings. Spending money on laser marking equipment is a big decision, and when you do, you want to see tangible results. The laser marking machine's beam is computer-controlled, ensuring that each mark it prints is exact. You can also print and engrave complicated designs that would be impossible to do using traditional means. You can print small text on your items or machinery, and it will still be readable.
2. A competitive advantage
Another advantage of engraving business is that it can assist you in making your brand stand out. In today's market, competition is fierce, and gaining an advantage over your competitors is essential if you want to stay ahead of the pack. Marking machines allow you to be more innovative with your engravings and make your logo more appealing, which can help your items stand out. It also makes the products traceable, allowing you to track your inventory better.
3. Profit margins are extremely high
Laser engraving is an excellent technique to add value to otherwise uninteresting items. One of the simplest ways to charge a premium for a product is to add value. People are inherently drawn to personalized things, willing to pay extra for them. You may easily purchase a piece of jewelry, personalize it with lasting engravings, and resell it for significantly more than you would have paid without the engraving. To summarize, laser-etched things will provide you with excellent margins.
4. Low-cost inputs
Even though a skilled laser engraver is expensive ($5,000-$10,000), you can acquire a decent one for less than $500 that will do the job. Even if you choose the more expensive options, this is a one-time cost. Once you've ordered the laser engraver, you won't have to spend much money on upkeep because the machine won't need to be replaced frequently. This not only means you'll reach break-even sooner, but it also means you'll be able to offer low prices without losing money.
5. Accuracy
If you want to engrave on pricey objects or devices, you'll need to be very careful. If you make even a minor error, the entire product will be ruined, which is something none of us wants. But now, with laser engraving business in the market, you won't be thinking about any of it. The engravings will be exact, and there will be no risk of the goods being damaged.
6. Long-Lasting Signage
The engraved signs are unquestionably long-lasting. Laser engraving, unlike most signage, lasts longer despite changing weather conditions. Compared to a painted sign, the engraved one will be chipped or bleached as the weather changes, but it will stay longer. The designs and letters would not be harmed, maintaining the readability.
8 Steps To Start a Profitable Laser Engraving Business
You can do the following steps to start an engraving business in any order, but the first one should always occur first.
1. Create Your Business Plan
The critical stage in establishing your laser engraving company should be to draft a business plan after you've come up with an idea. The business plan will force you to concentrate on key parts of the company, such as who your consumers are, how you expect to approach them, forecasting sales and expenses, developing a value proposition for marketing, and so on. You'll also need to conduct some research to figure out what your beginning costs will be, as well as your recurring costs.
2. Choose from Laser Engraving Business Ideas
Decide on your products and services. You can accomplish this through ablating, which involves vaporizing the jewelry's surface. Next, consider annealing, which alters the material's color without hurting it. Laser cutting also gives you greater flexibility because it is precise and can readily duplicate your digital designs.
Try automotive manufacturing, where you etch precise imprints on even the tiniest vehicle components. Anything safety-related, such as airbags, must have QR codes, barcodes, and serial numbers engraved on it; thus, it's a successful business.
Medical equipment, gadgets, and gift items such as keychains can benefit from laser engraving.
3. Pricing Strategy
It's one thing to come up with a fantastic laser engraving business idea and have the abilities to operate it, but it's another to get the money to start a laser engraving firm. To qualify for a loan, the borrower(s) must have strong credit and be able to contribute 15 to 25% of their income to the entire start-up expenditures.
You should get your pricing strategy ready right from the start since it will have a considerable impact on the performance of your laser cutter business. However, before developing a price plan, you must first determine what your competitors are charging.
When it comes to setting the price of your products, you have two options:
1. You should charge less than your competitors.
It's simple to undercut your competition by charging less. Every buyer likes a good deal, and if your products are less expensive than those offered by other merchants, they will most probably buy from you. However, you must promote your items really well to persuade people that your services are not less expensive because they are cost-effective.
2. Charge a higher price than your competitors
You can charge higher prices than your competitors while still attracting many clients. However, before using this price plan, conduct market research and determine what additional value you can provide to your clients.
4. Getting The Equipment
It's critical to have the correct machine for your business, particularly if you want to expand and mass-produce your goods. Find one with a larger work area so you can make pieces of various sizes and for a variety of purposes. Know that machines with beds measuring 12 x 8 inches are the most common and excellent for novices.
You should also think about the machine's power. Despite the vast range, look for one with a maximum output of 25 watts that will work for most common materials.
Remember that the sharpness of your laser engraver shows your company's strength, so don't go with the lowest one. This is especially important at the start because technological difficulties are unavoidable. If you are a home-based business, you can find multiple laser engravers for small businesses which are cost-effective and easy to use.
When purchasing a laser cutter for your engraving business, there are a few things to keep in mind.
Material to be engraved
Size of the work surface
Power output
Efficiency
A computer with intelligent visual manipulation software, such as Photoshop, is also required.
5. Marketing Strategy For Your Laser Engraving Business
If you want clients to purchase your laser engraving, you must first figure out what they want and then design a marketing plan to let consumers know you exist.
The market study entails investigating industry demand in your local region and abroad. Keep in mind that, thanks to the internet, you're no longer restricted to selling only in your immediate vicinity. The following are the most critical considerations when developing a marketing strategy:
How do you intend to differentiate your laser engraving business?
How do you intend to provide value to the lives of your customers?
How will you provide an outstanding customer experience?
6. Create a Brand Identity
It can be challenging to develop the ideal laser engraving company name. The name must not only represent what you do and appeal to customers, but it must also be available for usage. You can determine if the name is available on your state's website and register it. Your brand must help you stand out, reflect on your company, and clearly state what you offer to get potential clients.
The following are important aspects of brand identity:
Name of the company
Logo
Mission Statement
Fonts, colors, and pictures linked with your company's mission statement
To boost traffic, post regarding your product, your company's story, and produce interesting articles on social media and your business's website. Remember to use relevant industry keywords in your content to help your posts rank higher in search engines.
Don't forget about classic marketing strategies as well. For example, if your target market is involved in many local events, contact them for further information. For example, if you're manufacturing jewelry, set up a booth at a local handcraft fair to reach a bigger audience.
7. Register The Laser Engraving Business
The process of licensing your laser engraving business is sometimes forgotten, yet it is crucial. If you skip this step, you risk being pursued by the IRS. In addition, by registering your business, you can also meet other crucial legal requirements, such as filing your taxes.
There are many various business forms to choose from, but the Limited Liability Company is the most common (LLC). Having an adequately authorized agent is crucial. The agent will help you choose the optimal structure for your firm, which will involve business registration.
8. Get Your Engraving Business Off the Ground
According to our research, businesses that succeed in this industry are innovative, sales-driven, and think beyond the box. First, examine your personality to discover if you meet the requirements. You might just stop there if you're laying down the first piece of ground yourself. If you want to start with a medium or larger note, you'll need a lot more resources.
You could save money by recruiting people who you can train. Make sure you ask those who currently have laser engravers how much it costs to hire and keep them. For those interested in pursuing this work area, engraving is a very cost-effective way to get started.
How profitable is the laser engraving business?
A modest object can be engraved for around $25. Larger goods can cost significantly more. You can make big money in a short amount of time if you reach customers who need a huge number of products etched, such as a firm that wants a significant number of branded goods. Because using a laser engraver is free once you have one, profit margins are incredibly high.
Whether in the jewelry or automotive industries, laser engraved goods have a large market. Develop a business plan, identify your intended audience, and register as a legal entity before you begin producing things.
Create a solid web website and brand identification once you've got everything set up so you can expand your reach.
Machines suitable for laser engraving business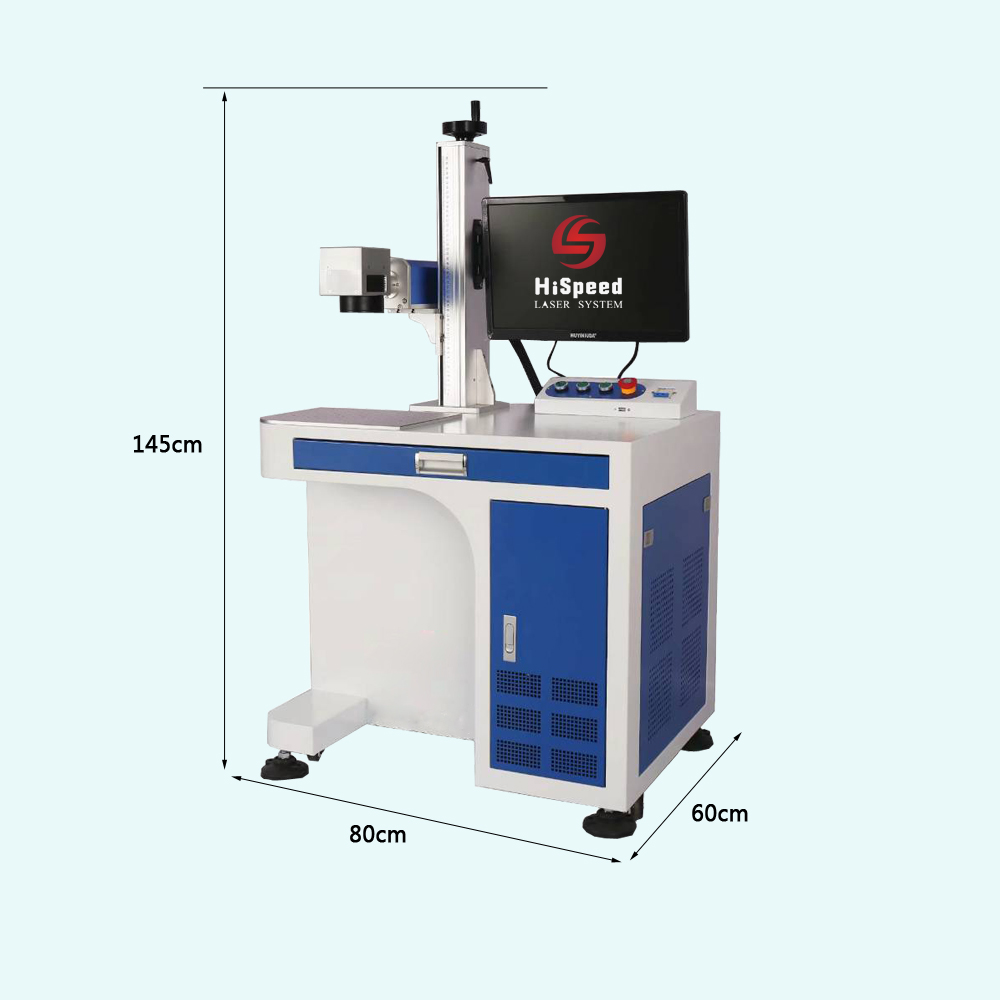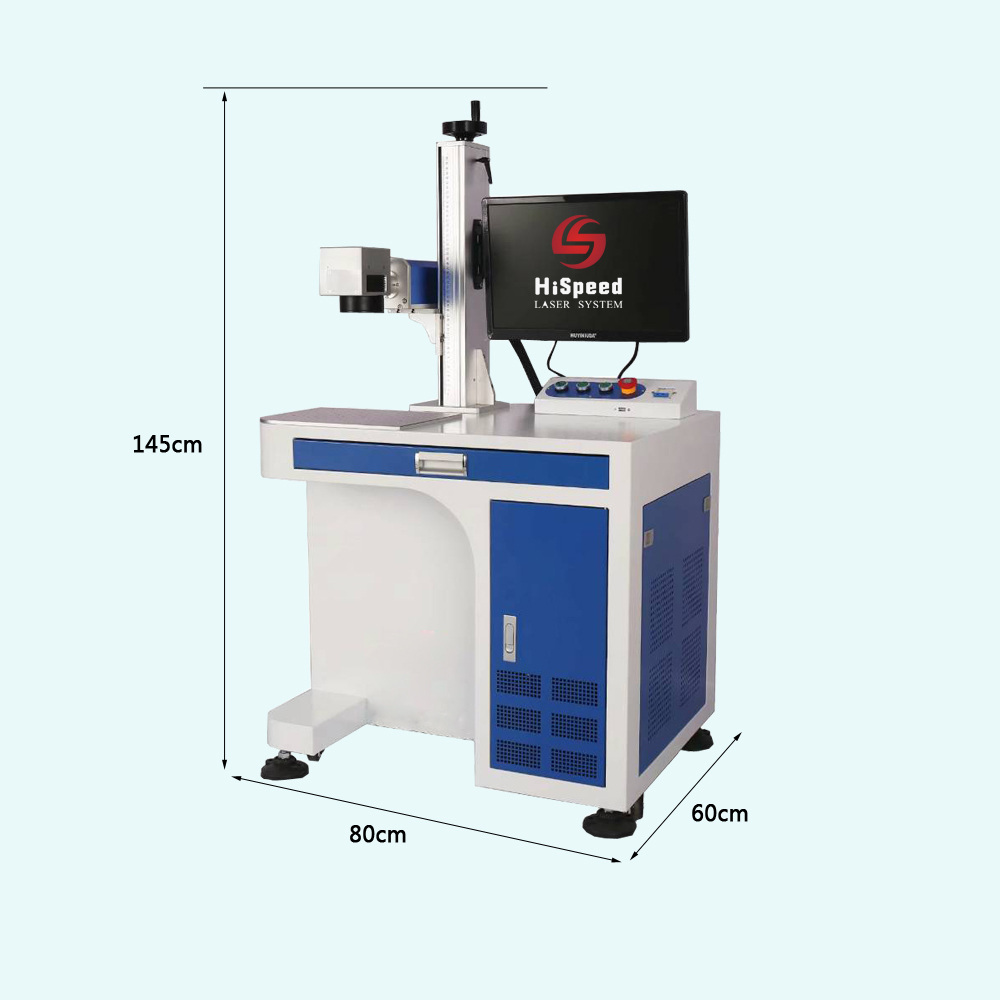 Economical Fiber Metal Laser Marking Machine
This is a very good laser engraver for small businesses. The fiber laser marking machine is suitable for metal and non-metal materials such as stainless steel, titanium, ABS, copper plate, aluminum plate, gold, PVC, etc. The life span of this marking machine is about 70,000 – 100 000 hours. Also, the machine is cooled by air, so the whole process is very safe. The laser's high-speed Galvo-Tech digital oscillator system reduces latency and increases engraving speed. It is suitable for marking software: Ezcad English version, which supports DXF, PLT, AI, BMP, and other graphic formats. Also, you can use images from AutoCAD, CorelDraw, Adobe illustrator, Photoshop, etc.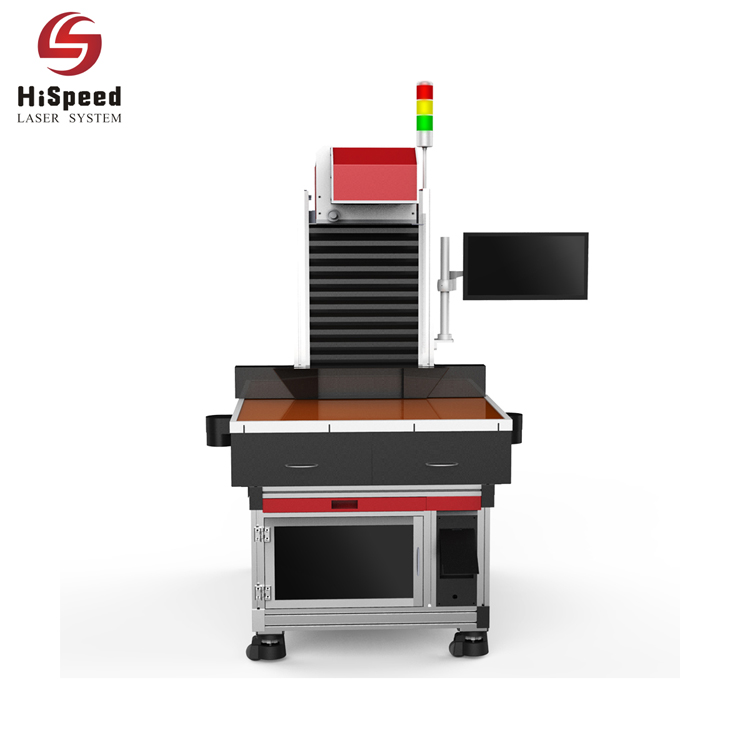 UV Laser Marking Machine
This UV marking machine has a 355nm UV laser with an extremely small laser spot and significantly reduced mechanical deformation compared to an infrared laser. The marker's compact Fθ field mirror with air gap design and anti-reflection coating ensures excellent throughput and durability with less than 1% distortion. Therefore, it is primarily suitable for ultra-fine marking and engraving, especially packaging materials, pharmaceuticals, cell phones, keyboards, chargers, and other products. The marker has an expected life of 30,000 hours and supports 7 x 24 hours operation.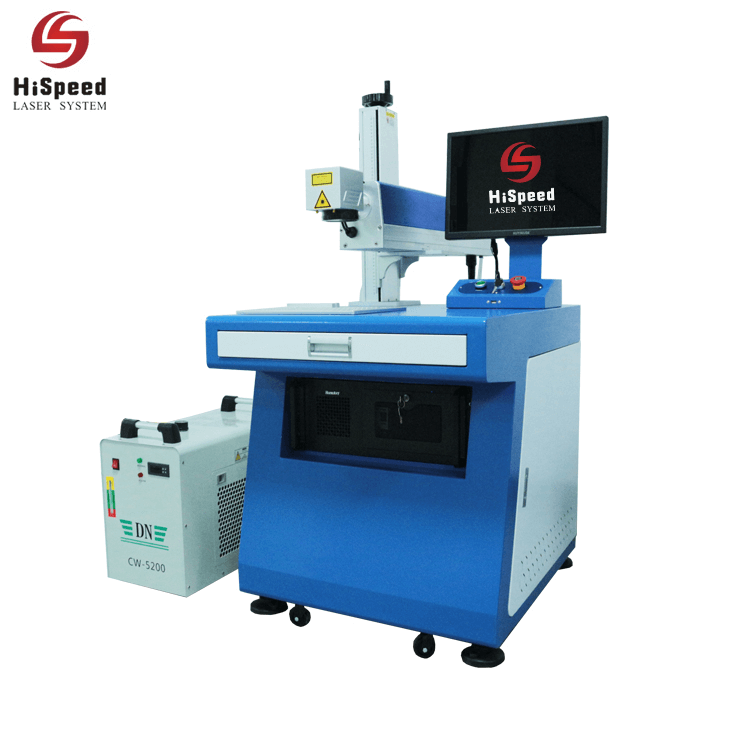 30W CO2 Laser Marking Machine
The CO2 laser marking machine adopts the most advanced CO2 RF laser generator and high-speed oscillator scanning system. The machine system works with high precision, high speed, and very stable performance for long continuous operation and can be directly applied to high volume in-line processing lines. It has an expected life of 50,000-60,000 hours and supports 7 x 24 operations. CO2 laser marking machines use a gas laser beam to mark the surfaces of different non-metallic materials permanently. The marking works by exposing the deep material through the evaporation of the surface material, thus engraving beautiful trademarks, bar codes, logos, etc. The engraving depth of CO2 laser marking machine is ≤2mm/ ≤3mm/ ≤5mm/ ≤8mm.
Its cooling system is the air-cooled system.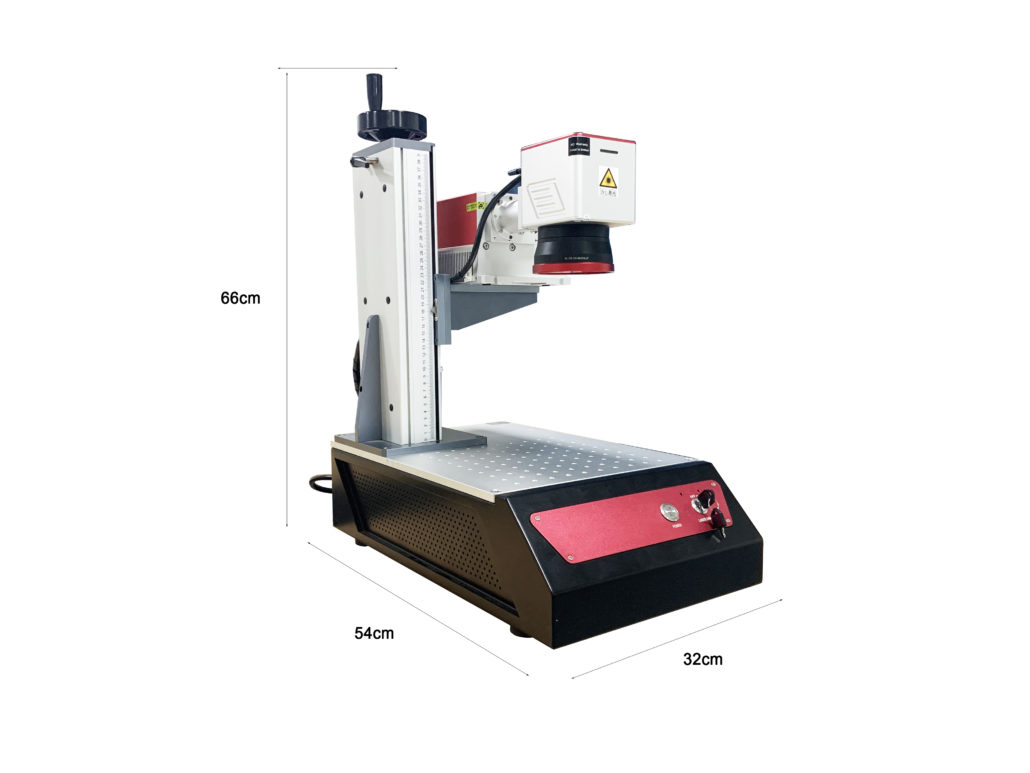 22KG Mini Portable Laser Engraver
22KG Mini Portable Laser Engraver has the biggest advantage: small and portable light weight. We can widely use it to mark text, patterns, barcodes, and other graphics on metal, electronics, plastic, etc. Mini Portable Laser Engraver is suitable for metal and non-metal materials, such as plastic, etc. The cooling method is air-cooled, so long working hours do not affect the quality of the machine.
Final Thoughts: How to build a profitable laser engraving business
So you've decided to establish an engraving business. Now is the time to get your laser engraving business off the ground by developing a solid business plan. Determine who your potential clients and markets are.
You can engage with clients who require mass engraving services, such as industrial and corporate clients. Laser engraving business can make tons of money in various areas, from designing gorgeous employee of the month awards to carving codes into industrial gear.
If everything goes as planned, advertise and expand your laser engraving business until it becomes self-sustaining—and take pleasure in the fact that you built something with your own money.