Equipment Description of Desktop UV Laser Marking Machine
HiSpeed UV Laser Marking Machine 3W 5W 8W 10W adopts three order intracavity frequency doubling (THG) technology. Compared to infrared laser, 355nm ultraviolet laser has extremely small laser facula, which reduces the mechanical deformation to a significant extent and diminishes the influence of heat-process to a very limited area. Therefore it can be mainly applied for hyperfine marking and engraving, especially suitable for marking on packing materials ,medicines, Mobile phones ,keyboard , chargers etc.
UV Laser Engraving Machine Features:
Stable water-cooling, high precision temperature control
Applied for hyperfine marking and engraving
High quality permanent marking
Environment friendly and safe machinery
Electro-optical conversion efficiency, long service life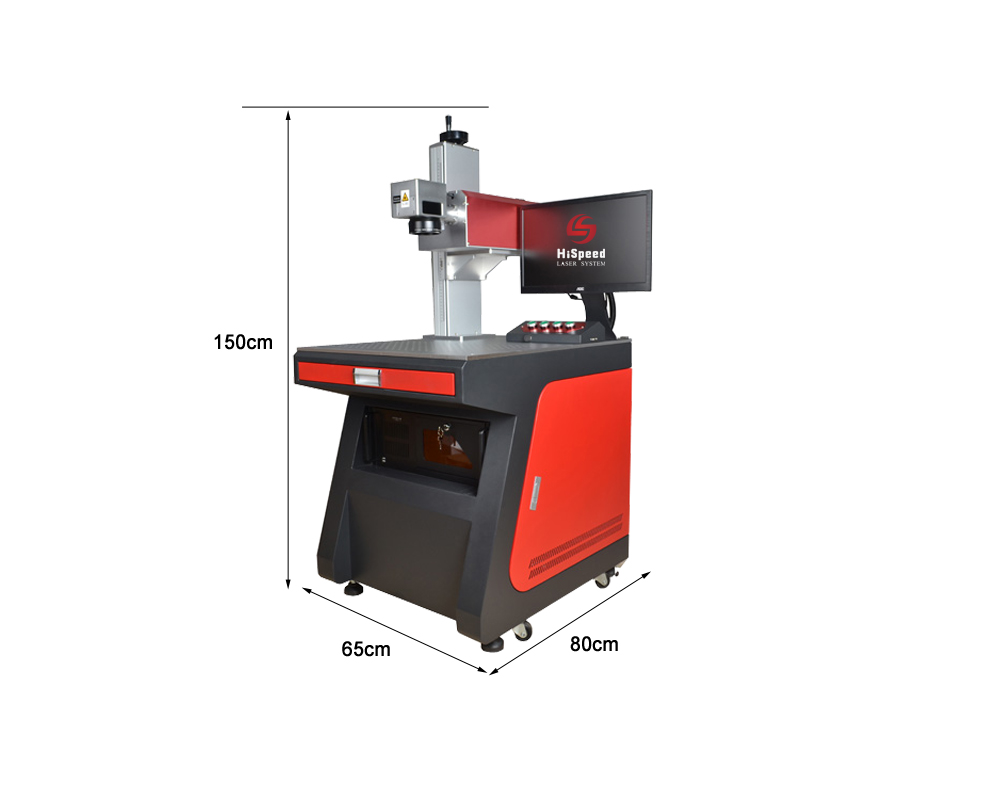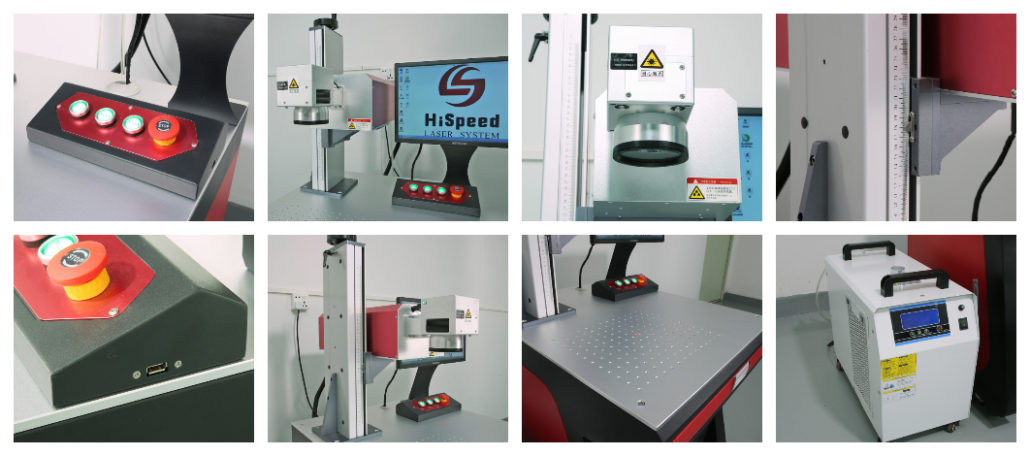 UV laser marking machine accessories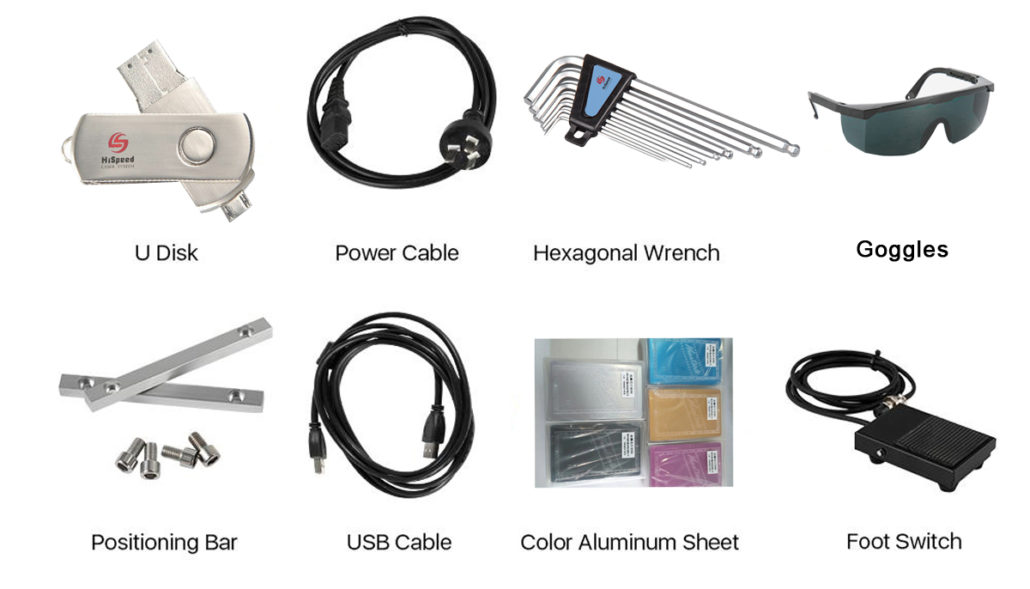 UV Laser Engraving Machine Technical Parameters:
| | |
| --- | --- |
| Model | LS-UV-3/5/10 |
| Power | 3W 5W 8W 10W |
| Wavelength | 355nm |
| Beam Quality | M2<1.3 |
| Output Power | 10%-100KHz |
| Output Frequency | <±2%rm |
| Power Stability(8h) | <±3%rms |
| Pulse to pulse instabilit | TEMoo(M2<1.3) |
| Spatial Mode | <2mrad(full angle) |
| Beam Divergence | 0.6±0.1mm |
| Beam Diameter | >90% |
| Beam Roundess | <50urad |
| Pointing Stability | H50rad |
| Polarization Direction | Horizontal |
| Polarization Ratio | 100:1 |
| Cooling | Water-cooling |
UV Laser Machine Main Parts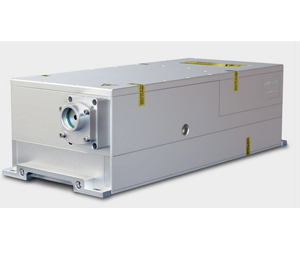 01. UV Laser Source
Hispeed brand laser source,Coherent,with expected 30,000 hours life span, support 7 x24 hours work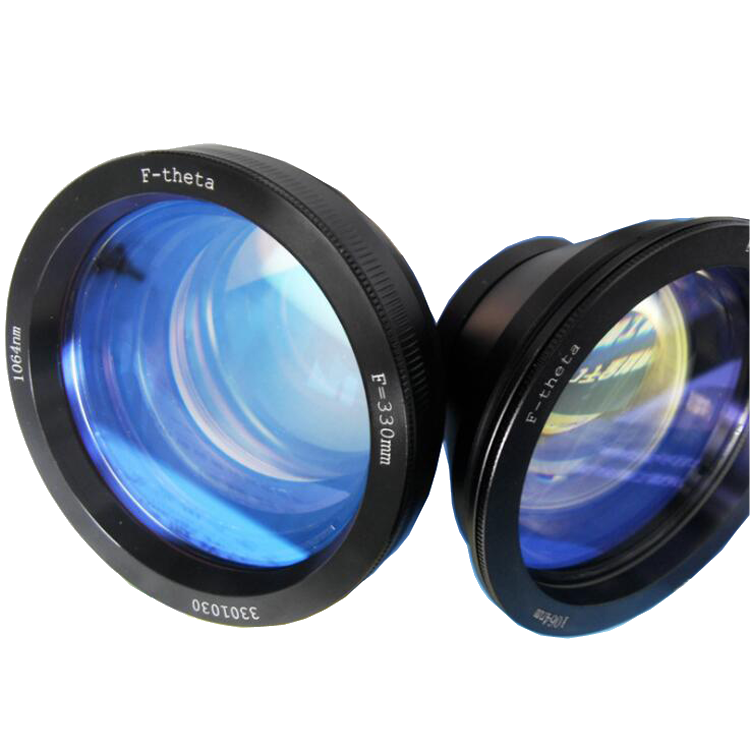 02. Field Lens
Featuring an air-spaced design and anti-reflective coating, our compact Fθ field lens ensures a excellent throughput and durability with less than 1% distortion.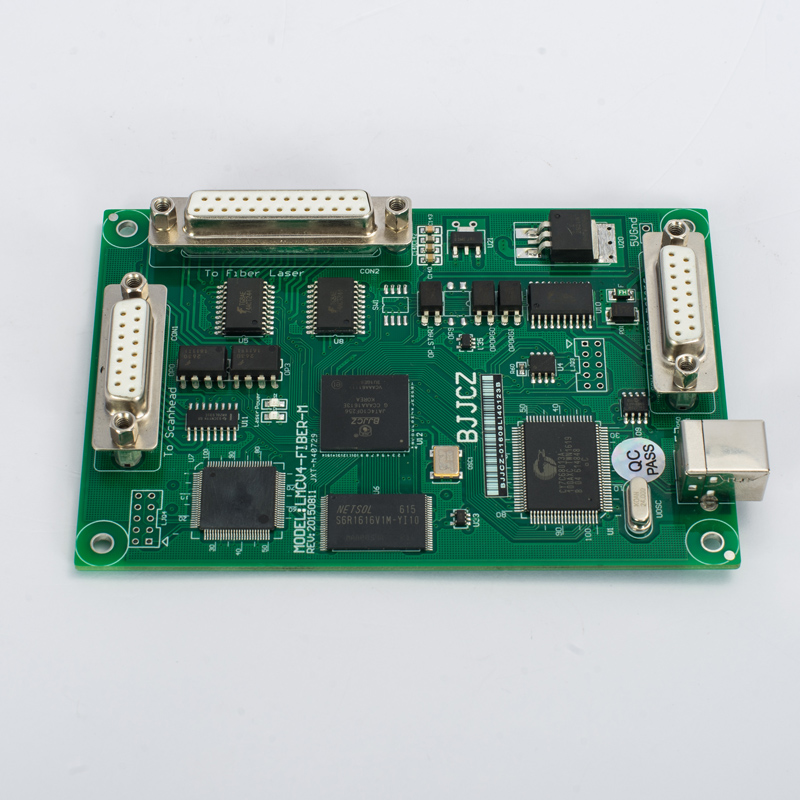 03. Control System
Beijing JCZ board card and EZCAD software with stable perfomance and high reliabilit. The machine include computer,before delivery, software and parameter are set.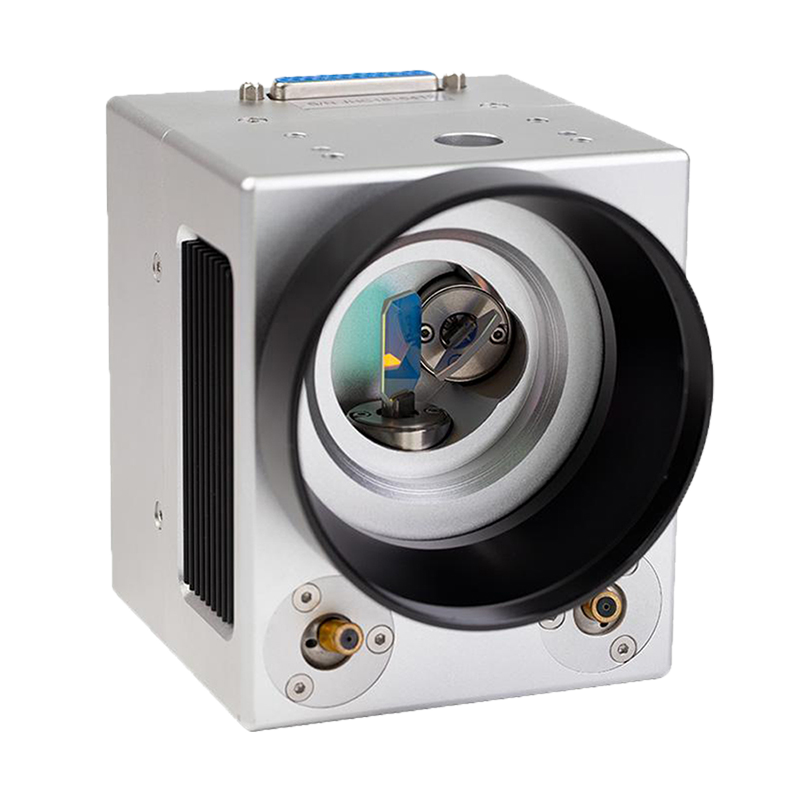 04. Galvanometric System
The laser's high-speed Galvo-Tech digital galvanometric systerm reduces delays and improves your engraving speed.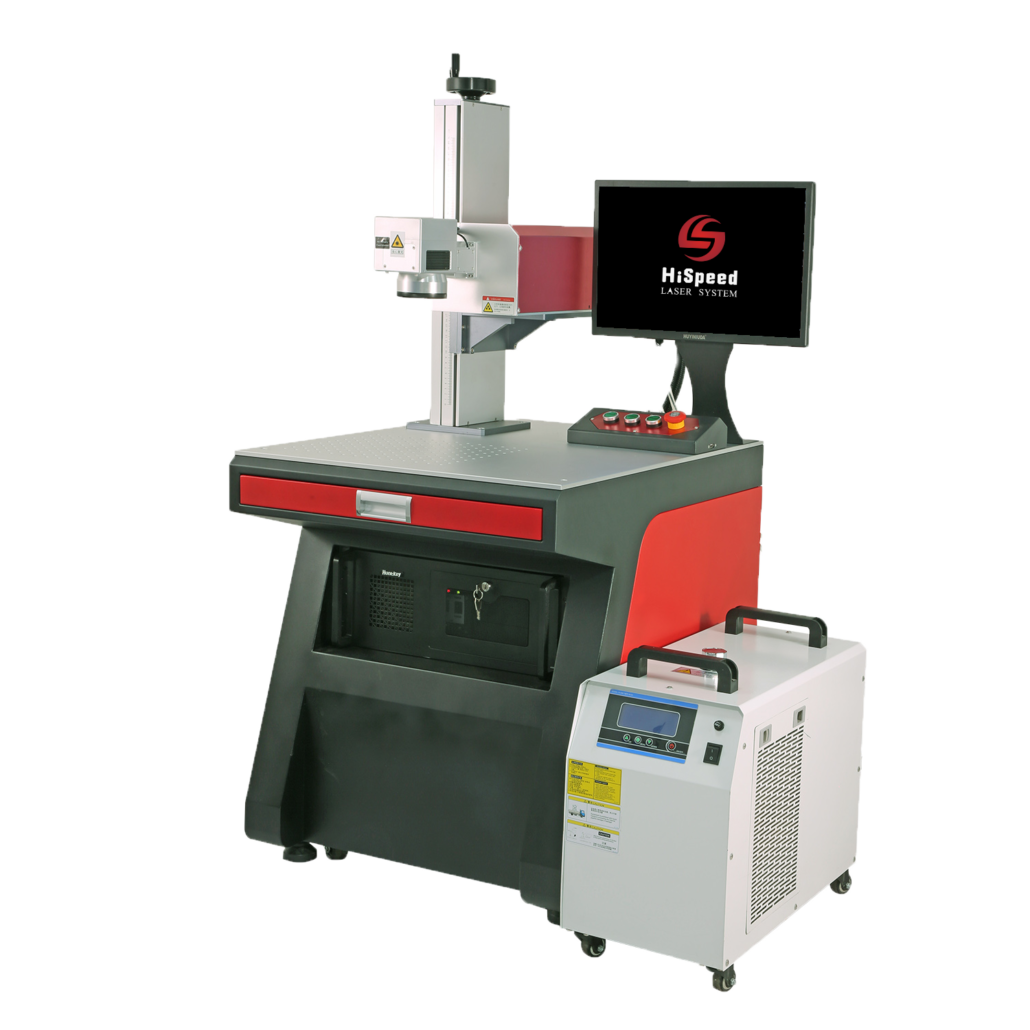 05. Control System
Sealed standby cabinet model control system, with USB port and wheels, support moving to any production line or table to mark.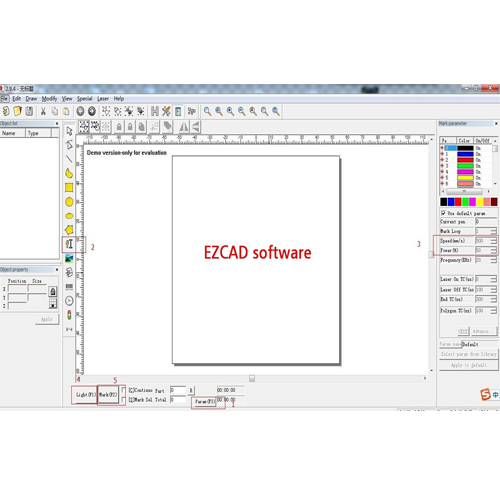 06. Operation Software
Our engraver comes with EzCad2 software compatible with Windows XP, 7, 8, and 10. It is professional engraving offering stable performance with high relibilit. It's intuitive and easy to use. It can also use images from AutoCAD, CorelDraw, Adobe llustrator, Photoshop, etc.
UV Laser Marking Sample  Show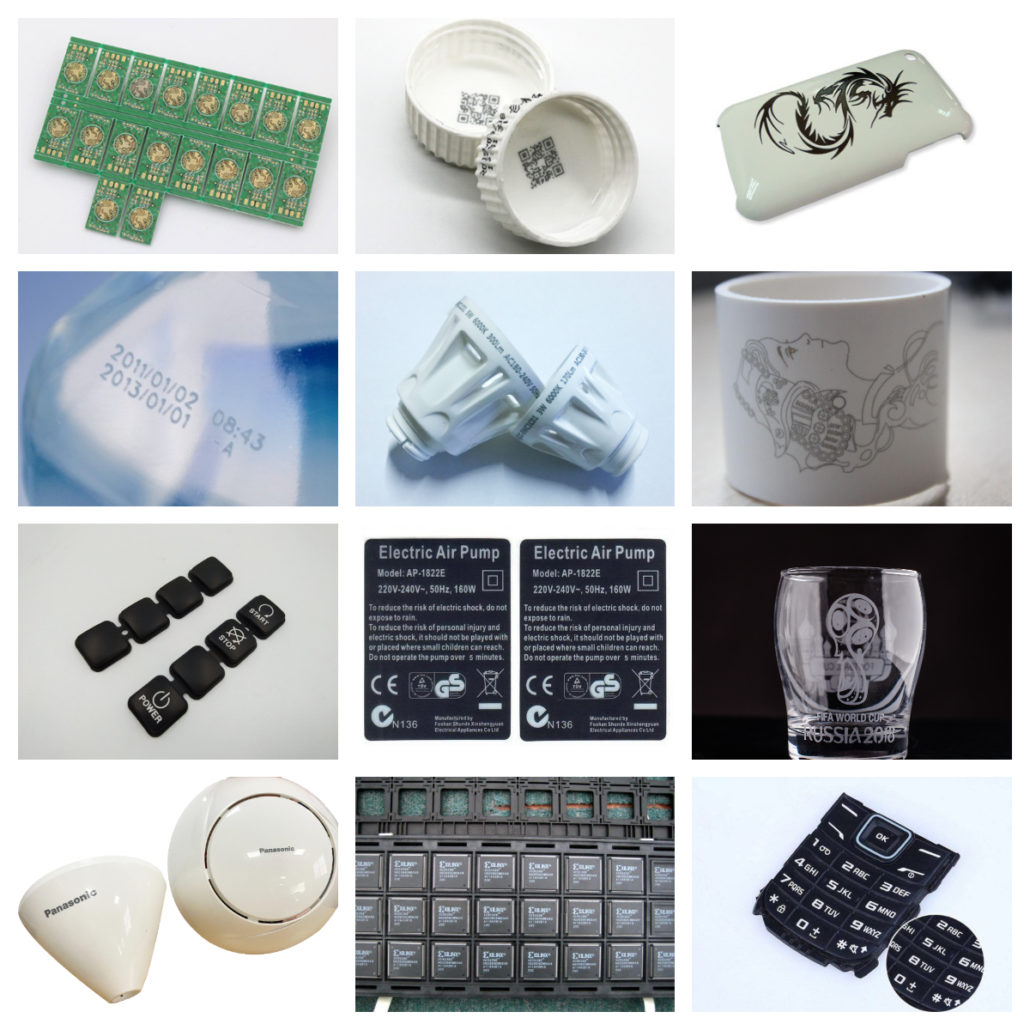 UV Laser Engraver After Sales Service:
All of our machine will be fully-checked by our quality control department before the shipment.We guarantee all of our UV laser marking machines have a one-year warranty (quick-wear parts notincluded).
Training details: operation principles, system and structure, safety and maintenance, softwarethe processing technique, and so on.
Numerous feedback from our clients have proven that our UV laser machines are stable inperformance with rare malfunction. However, we would like to handle it as follows oncemalfunction occurs:
a.We guarantee that we will give you a clear reply within 24 hours.
b. Customer service staff will assist and guide you to analyze the malfunction in order to locatethe cause.
c. If the malfunction is caused by improper operation on software and other soft faults, we willhelp solve the problem on line.
d.We will offer plenty of online supports, just like detailed technical and installation instructionsby email,video, telephone. (Training by team viewer)