Equipment Description:

HiSpeed UV Laser Marking Machine 3W 5W 8W adopts three order intracavity frequency doubling (THG) technology. Compared to infrared laser, 355nm ultraviolet laser has extremely small laser facula, which reduces the mechanical deformation to a significant extent and diminishes the influence of heat-process to a very limited area. Therefore it can be mainly applied for hyperfine marking and engraving, especially suitable for marking on packing materials ,medicines, Mobile phones ,keyboard , chargers etc.
Machine Features:
1.Stable water-cooling,high precision temperature control
2.Applied for hyperfine marking and engraving
3.High quality permanent marking
4.Environment friendly and safe machinery
5.Electro-optical conversion efficiency, long service life
Technical Parameters:
| | |
| --- | --- |
| Model | LS-UV-3/5/8 |
| Power | 3W 5W 8W |
| Wavelength | 355nm |
| Beam Quality | M2<1.3 |
| Output Power | 10%-100KHz |
| Output Frequency | <±2%rm |
| Power Stability(8h) | <±3%rms |
| Pulse to pulse instabilit | TEMoo(M2<1.3) |
| Spatial Mode | <2mrad(full angle) |
| Beam Divergence | 0.6±0.1mm |
| Beam Diameter | >90% |
| Beam Roundess | <50urad |
| Pointing Stability | H50rad |
| Polarization Direction | Horizontal |
| Polarization Ratio | 100:1 |
| Cooling | Water-cooling |
Application Scope:
UV Laser Machine application scope and materials
(1) It is widely used in electronic components, battery chargers, electric wire, computer accessories, mobile phone accessories (mobile phone screen, LCD screen) and communication products.
(2) Automobile and motorcycle spare parts, auto glass, instrument appliance, optical device, aerospace, military industry products, hardware machinery, tools, measuring tools, cutting tools, sanitary ware.
(3) Pharmaceutical, food, beverage and cosmetics industry
(4) Glass, crystal products, arts and crafts of surface and internal thin film etching, ceramic engraving, clocks and watches and glasses.
(5) It can be marked on polymer material, majority of the metal and non-metallic materials for surface processing and coating film processing, pervious to light polymer materials, plastic, fire prevention materials etc..
Sample Show: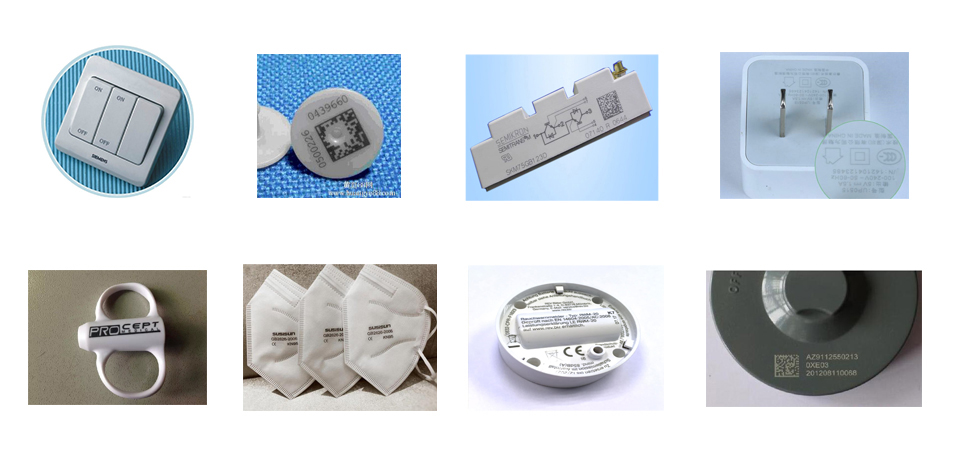 Contact Us:
Dongguan Hispeed Laser Technology Ltd.
No. 26th,Hengxi Liulu,Hengkeng,Liaobu,Dongguan,Guangdong,China,523413
WhatsAPP: +86 153 7770 0221(Emily) or +86 153 7770 0773(Sharon)
E-mail: info@Hispeedlaser.com