Laser engravers can engrave and cut many different materials. However, for beginners, acrylic is the favorite of most laser engraving enthusiasts. So many Laser Engraving Acrylic projects are usually DIY. Because laser engraving acrylic is smoother than metal, it is a good material for engraving.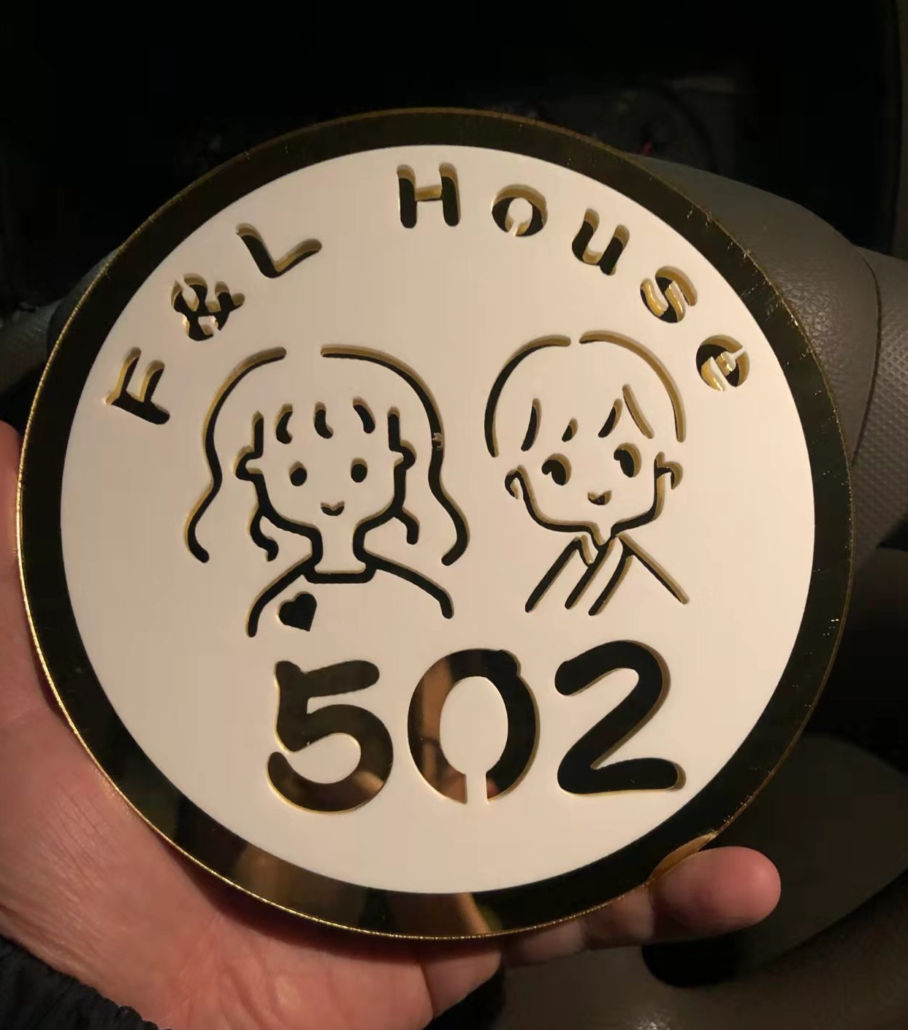 What is acrylic engraving?
Acrylic, or Plexiglas, is a plastic material with great properties. It is transparent like glass but less brittle and does not break as quickly.
Acrylic comes in many types, sizes and colors. Acrylic is used for many applications such as windows, lighting, prizes, and other works of art. One of the advantages of acrylic is its low price. Due to its simple production process and wide range of uses, acrylic is cheaper than most plastics.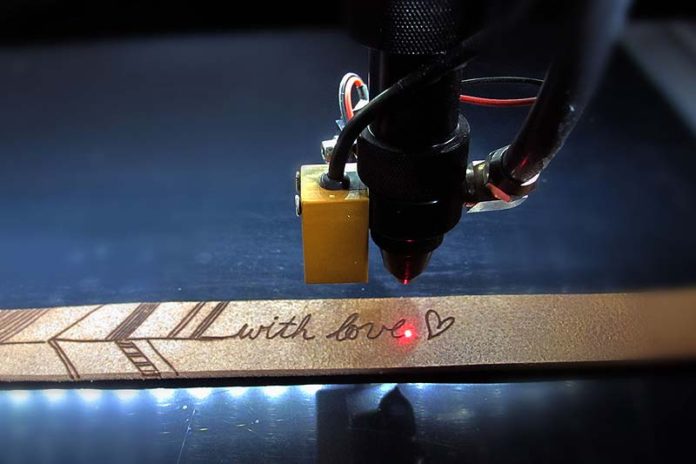 Laser cutting acrylic principle
When the current of the CO2 laser engraving machine passes through the gas tube, the gas tube is reflected light and ensures that no light escapes, increasing in light intensity. It is these gases that make up the laser beam. The acrylic laser cutter beam of the engraver has huge energy, and we can engrave acrylic very easily.
The acrylic laser cutter is guided by CAD software, so you do not have to do the work manually. Create your design using your favorite design program (e.g.Photoshop or CorelDraw), import it into the software of the paper cutter, and you will have the perfect product you want.
Which type of acrylic is best for laser engraving?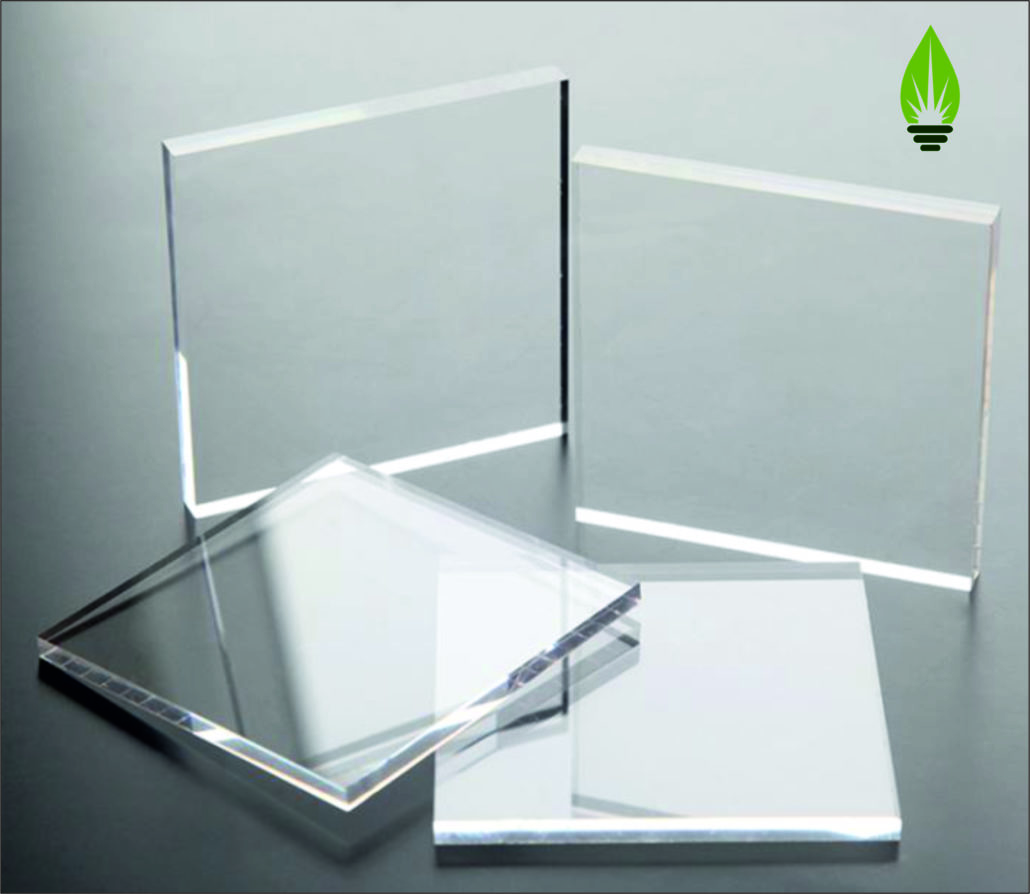 There are two types of acrylic plastic: cast (GS), and extruded(XT). Extruded acrylic is made from liquid acrylic. It responds well to laser engraving and has a lovely frosted white appearance and a matte finish when engraved.Acrylic can be molded into many shapes and sizes. Most acrylic medals are cast acrylic.
Extruded acrylic, on the other hand, is generally cheaper than cast. It also becomes smoother and flame polishes the edges. However, engraved engravings will keep the engraving clear and not freeze. So extruded acrylic is ideal for blanks, contour cut letters, and shapes that need polished, smooth edges. Therefore, it is primarily used as a cutting material rather than casting, and its primary use is for engraving.
How thick can you cut acrylic with a laser beam?
The rule of thumb is to use 10W of laser power for every millimeter acrylic. Acrylic laser cutters of high quality can cut thicker materials.
Regarding Laser Engraving Acrylic, the result will have higher quality if you use a slower cutting speed. And you can get polished flame edges on your material, at least if you use extruded acrylic.
How to Perform Laser Engraving Acrylic
Here are Laser Engraving Acrylic tips that will allow you to cut and engrave like a pro and get quality results.
First of all, I practically feel this is the Laser Engraving Acrylic focus.
Avoid bokeh if your acrylic sheet is smaller than 6mm.
Only if the cutting edge is not straight or has curves at the bottom.
Diffuse focus ensures better beam usage
Of course, there are some other tips to keep in mind during the Laser Engraving Acrylic process.
Choose the right type of Laser Engraving Acrylic.
Above, we mentioned cast acrylic and extruded acrylic. If you choose cast acrylic, starting with high frequencies of 10,000 – 20,000 Hz is recommended. Using extruded acrylic, beginning with a lower frequency of 2,000 – 5,000 Hz, is recommended.
Make sure that the laser power can cut a certain thickness of acrylic.
Remember, for every extra millimeter you missed. You need 10W of power. And Laser Engraving Acrylic requires low laser power and high cutting speed to ensure that the material is not deformed. On the contrary, if you have to melt and crack acrylic when engraving. This indicates that we are using too much heat. This problem can be solved by reducing the power or increasing the speed of lasers.
In contrast to wood, acrylic cannot have too much air to assist.
Because if it cools down too fast, it may cause the edge to be dull.
Ensure good ventilation during Laser Engraving Acrylic.
Because acrylic cutting can produce harmful fumes, the vapors may catch fire and cause injury without proper ventilation. If your laser engraving machine is only used for engraving acrylic, purchasing a laser fume purifier is recommended.
Laser Engraving Acrylic is usually done on the backside of the paper.
This is because it will give your artwork a glass-like effect. Acrylic is usually coated with a protective adhesive. It is recommended that you leave the front film intact while removing the backing film.(remember, backside engraving!).
Is acrylic laser cutting safe?
Laser cut acrylic technology can be safer than traditional cutting with knives or other blade tools. Laser Engraving Acrylic has no contact work and no enclosed work area.
Of course, we need to have some safety measures in place just in case.
Fire extinguisher. Combustion can occur if the laser cuts through the material and remains actively focused on the same point.
Gas mask. Different materials can be cut with laser cutting machines. It is harmless when cutting some metals or glass. Acrylic can be toxic and dangerous when heated with laser power.
Hot or sharp surfaces. When the laser cutter for acrylic is in use, it heats up quickly and has many moving parts. So we should not touch acrylic during this process.
Recommended acrylic laser engraving machine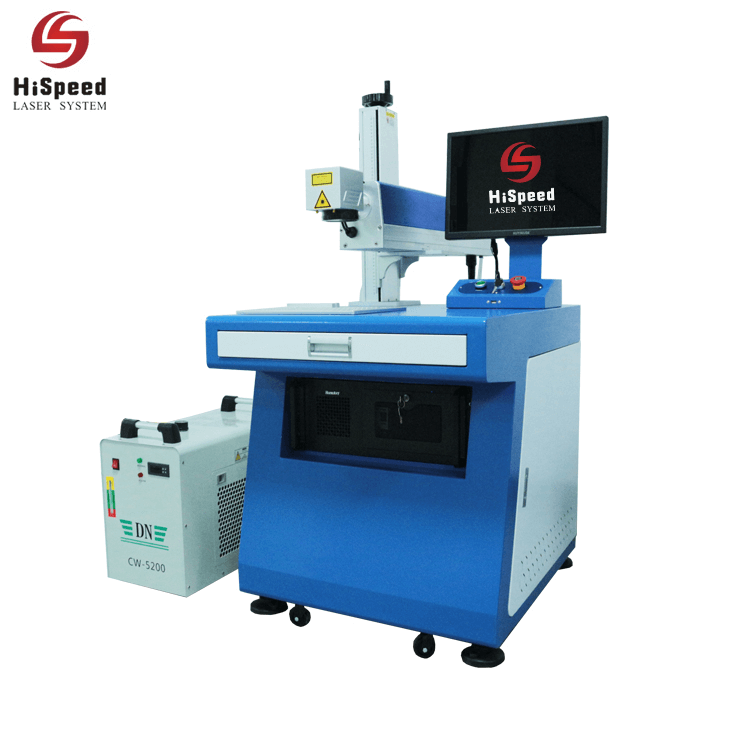 40W Glass Tube CO2 Laser Engraver
CO2 laser marking machine is widely used in garment, packaging, food, medicine and other industries.
It can be widely used for marking various non-metallic materials, such as acrylic, rubber, ceramic, glass, etc. This CO2 Laser Engraver has a 40W CO2 laser and a rotary option (can engrave on cylindrical items). It has powerful safety features, such as the machine will pause if you open the lid. It has an advanced warning system that can detect dangerous situations and alert you.
The main features of this acrylic laser engraving machine.
It can run continuously for a long time.
Rich software support, non-contact processing
It is suitable for engraving various materials, long saving time, simple and convenient installation
The optical system is fully sealed, which can prevent dust from entering the laser body and reduce the equipment failure rate
| | |
| --- | --- |
| Model | LS-CO-40W |
| Laser Power | 40Watt |
| Laser Generator | CO2 Glass Laser Tube |
| Laser Wavelength | 10.64μm |
| Engraving Line Speed | ≤5000mm/s |
| Repeat Precision | ±0.01mm |
| Minimum Line Width | 0.1mm |
| Minimum Character | 0.4mm |
| Marking The Maximum Height | 300mm |
| Power Supply | 220V/50Hz or 110V/60Hz |
| Engraving Depth | ≤2mm/ ≤3mm/ ≤5mm/ ≤8mm |
| Cooling System | Water cooling |
| Instructions | Users manuel and Video instruction |
| Power Consumption | 500W |
| Repeat Frequency | 20-100KHz |
| Standrd Engraving Range | Within 300*300mm |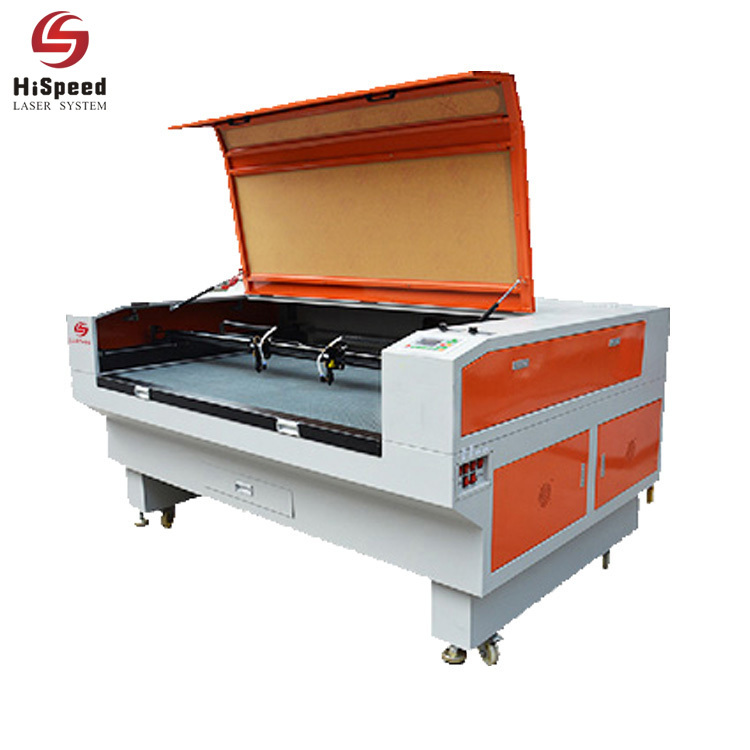 Acrylic MDF Plastic Fabric CO2 Laser Engraving Cutting Machine
This acrylic laser engraving machine is equipped with at least two laser heads, which can move at any distance. The whole machine is equipped with two sets of laser tubes, two laser power supplies, etc. The software adopts the world's leading self-developed control software, which can realize the separate adjustment of the power of the two laser heads and solve the problem that cannot adjust the power.
This is an excellent laser cutting machine with the lowest price. These laser cutting machines can be used in schools, workshops, homes, and at home.
| | |
| --- | --- |
| Model | LS-1390 |
| Laser Type | CO2 laser |
| Laser Power | 130W |
| Engraving Speed | 0-64m/m |
| Cutting Speed | 0-36m/m |
| Repeat Accuracy | ±0.05mm |
| Moving System | CNC control system |
| Cooling Mode | Water-cooling and protection system |
| Overall Power Consumption | ≤1250w |
| Working Voltage | 220±10% 50Hz(60Hz) |
| Operating Temperature | 0~45ºC |
| Operating Humidity | 5%-95% |
| Controlling Software | Ruida Control Card |
| Graphic Supported Format | CAD, MP,JPG,PNG,TIF,PCX,TAG,IOO,GIF,PLT |
| Working Area | 1300mmX900mm |
| G.W | 550KG |
| Package Dimension | 2000mmX1600mmX1270mm |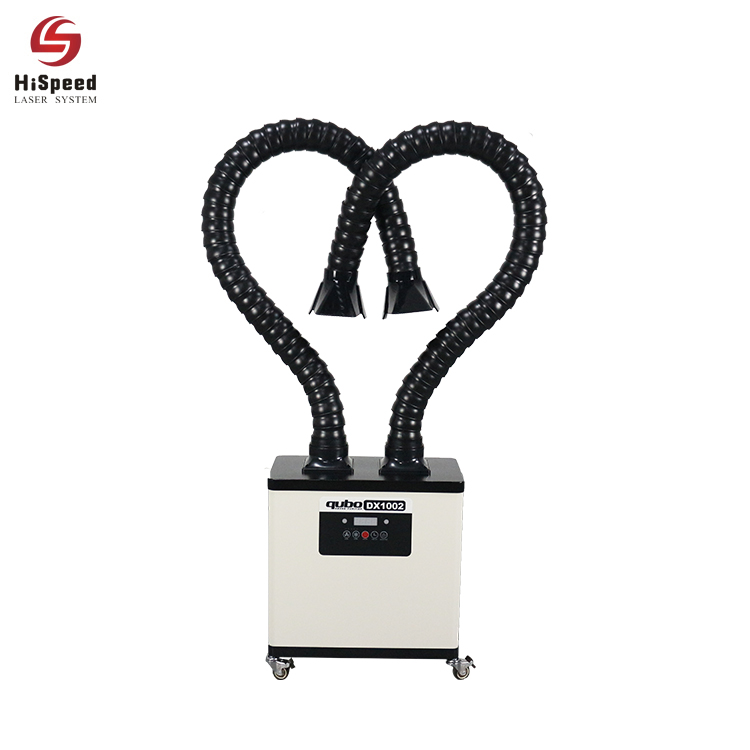 Laser Smoke Purifier
If you need to laser engrave acrylic for a long time, I suggest buying this Laser Smoke Purifier. it features
unique alloy impeller, corrosion resistant.
Double filtration, fast purification, 43% less power than other similar products
stable and reliable operation, large suction air volume, multiple filter design to ensure more thorough purification of harmful fumes.
Laser cutting acrylic FAQ
We all have many questions for those of us who are trying Laser Engraving Acrylic for the first time. We will next briefly compile some of the most frequently asked questions by customers during the sales process.
Will the material burn when laser cutting acrylic?
It depends on the laser's power and speed to burn it. It may burn a little at the edges of cuts and designs. To avoid burning, optimize your power settings to reduce the markings.
How hot is the laser beam?
Metal laser beams consist of photons, which do not have any mass, and the laser beam of a CO2 engraver consists of a gas, which also has no temperature. So the beam cannot have any temperature, so it never gets hot.
Types of acrylic laser machines
Currently, there are quite a few acrylic laser machines on the market, most of which vary according to the laser source they use.
The most common include CO2 lasers, also known as gas lasers. Fiber lasers can also use as crystal lasers.
Difference between an acrylic laser cutting machine and an acrylic laser engraving machine?
In reality, a laser cutting machine is still a machine for engraving. The reference is based only on their primary use.
Therefore, if the machine does normally use for cutting acrylic, usually call it an acrylic laser cutting machine.
If it can mainly use for engraving, call it an acrylic laser engraver.