Just a few years back people used to carve on the metal or gold to turn the plain-looking rook into beautiful ornaments. But now thanks to jewelry engraving machine you just have to click the button to get your desired design on the metal or gold.
This era is known as the era of technology for some reason. When everything in your life is made of technology- including the jewelry you wear and the pots you cook in, it is not difficult to say that technology is taking over human labor.
Thanks to Jewelry engraving technology, now most strenuous of work can be done in minutes. And almost all industries are shifting their trends towards technology because they don't want to leave behind in this virtual world. The jewelry laser engraving machine is an example of a growing technology trend in the market.
Sample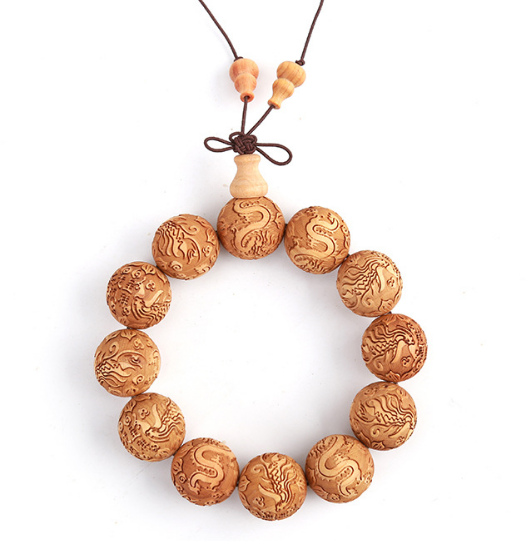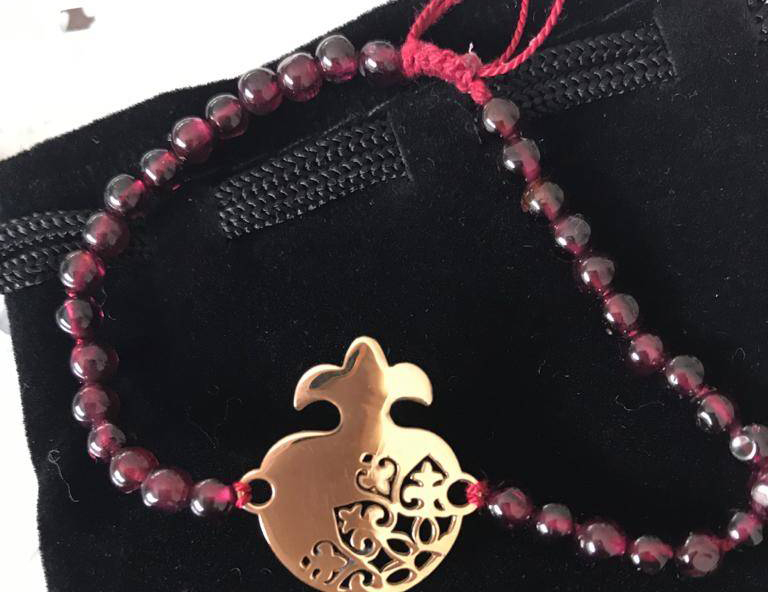 These jewelry engraving machines are used by the industries for jewelry cutting and engraving them. There can be only a jewelry cutting machine, jewelry making machine, jewelry engraving machine, or a universal machine that can make, cut or engrave the jewelry at a time.
That's why it is necessary to do detailed research on jewelry welding engraving machines to have a better idea that which suits your interest and needs. There are dozens of famous companies which manufacture jewelry engraving machines and each has its advantages and disadvantages.
We know how hard it can get to choose one or two out of hundreds of laser engraving machine for jewelry. That's why we have compiled a list of the 5 best jewelry engraving machines to make things easy for you.
So, without any further ado, let's get started:
1.Economical Jewelry Cutting Machine by HiSpeed laser System
Stainless steel ring engraving machine.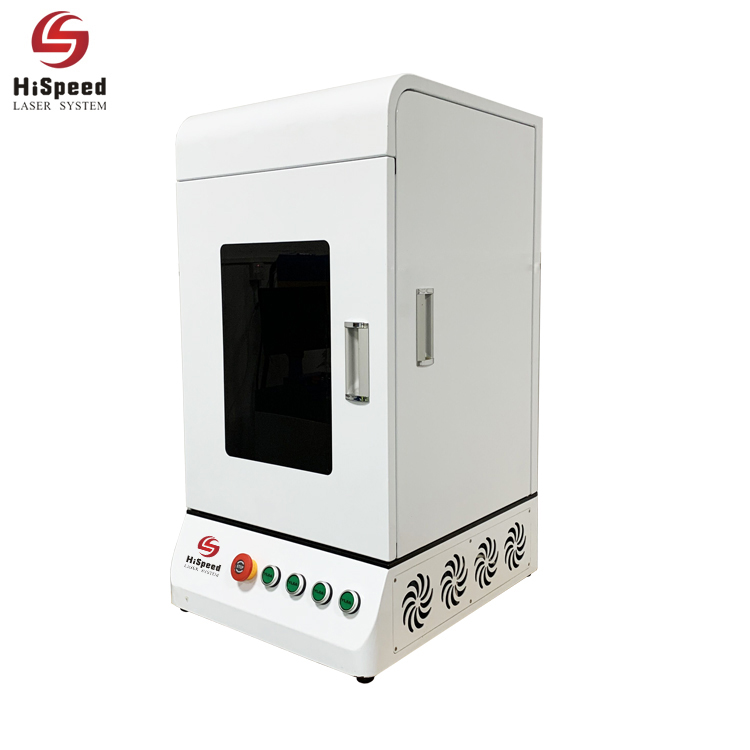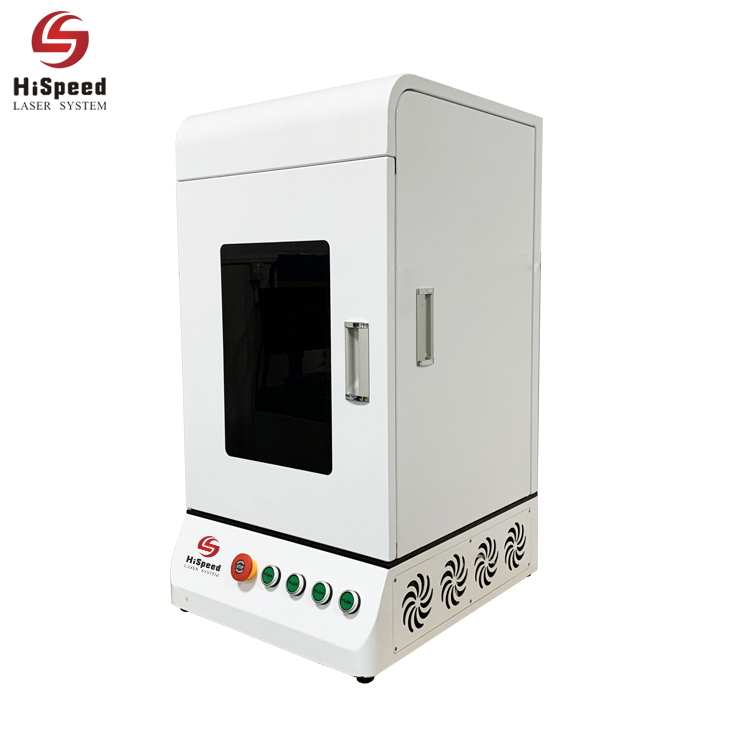 Gold ring engraving machine
This is the HiSpeed's most popular jewelry marking machine and can be used to mark characters, logos, serial numbers, data matrix, and bar codes on metals and certain non-metallic materials. This economical Jewelry cutting machine can be used as a gold jewelry engraving machine as well as for other jewelry materials. The price of a random fiber laser engraver ranges from 29,00$ to 28,500 $ depending upon size and brand.
With fast marking speed and high accuracy in marking this jewelry, the laser cutting machine for jewelry is the best and most effective machine you can ever get your hands on.
Parameters of the Fiber Laser Cutting Machine for Jewelry
| | |
| --- | --- |
| Graphic Format Supported | DFX, PLT, AI. BMP, etc. |
| Cooling Mode | Air Cooling |
| Continuous Working Hours | 22 hours Straight |
| Life Time Service | 70,000 – 100,000 hours |
| Marking Software | Ezcad English Version |
| Brand | IPG, Max, JPT, Raycus, Super |
| Applied Materials | metal and non-metal materials , such as carbon steel, stainless steel, alloy steel, gold, silver, copper plate, aluminum plate, titanium, ABS,PVC, etc. |
Benefits of buying Fiber Jewelry Cutting Machine
Now, why you should buy this jewelry cutting machine of HiSpeed? Well, the answer is due to its excellence and precision marking abilities. Here are some specifications of Economical Fiber Economical Jewelry Cutting Machine:
Diversityin the engraving processing – this jewelry cutting machine can engrave on metal and dozens of other non-metallic materials including Gold.
The most important thing this laser cutting machine for jewelry offers is that it is a highly secure unit. It provides a stable and reliable control system and operates its engraving work in a highly secure environment.
The first thing every buyer wants in its laser cutting machine for jewelry is its reliability. And here HiSpeed Laser System assures you of the long-term and reliable usage of this machine.
Last but not the least, Fiber Metal Laser Engraving Machine has multiple applications and can be used in different industries including; jewelry industries, handicraft industries, mold industries, electronics, and other products printing and marking industries.
Mini Laser Engraver – Mini Jewelry Engraving Machine
There is no doubt that HiSpeed Laser System is one of the best laser engraving machine manufacturers and that's why our 2nd best jewelry marking machine is also from the same brand.
The best aspect of this Mini laser Engraver is its portability and easy-to-use specialty. With its high-speed fiber galvanometer system, high-quality fiber laser beam, latest smart technology, Mini Laser jewelry marking machine of High speed aims to provide the highest quality to its users.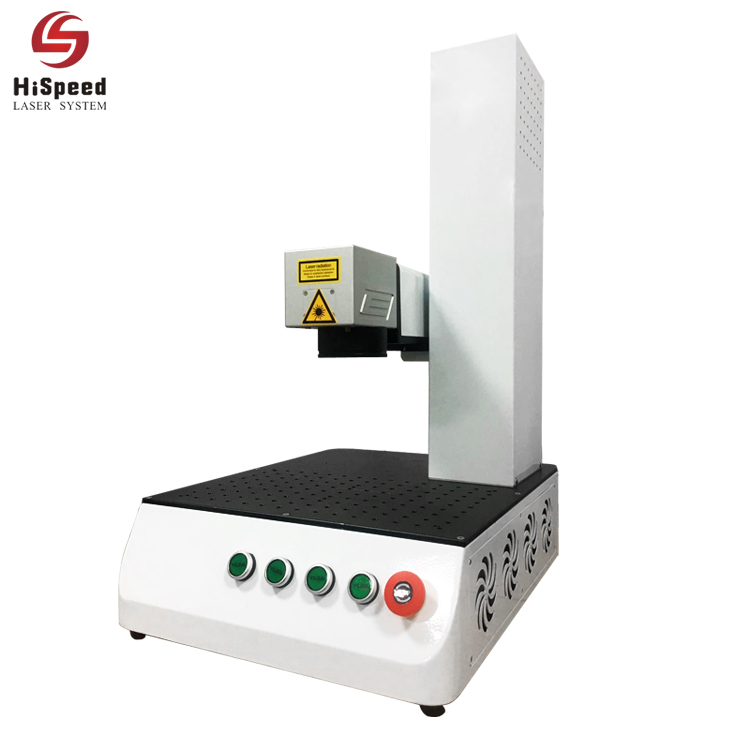 Laser marking machine for gold jewellery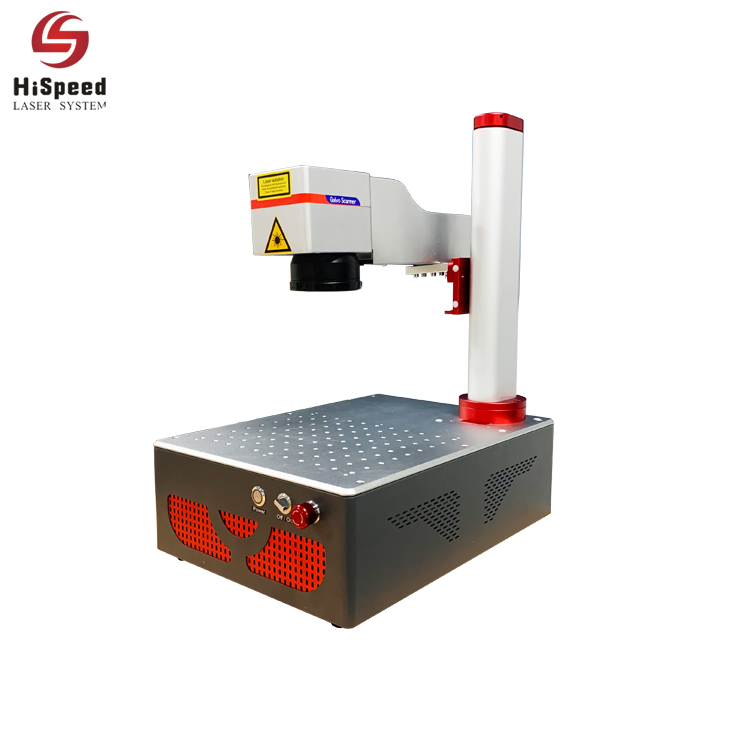 Metal engraving machine for jewelry
Like any other HiSpeed jewelry marking machine this mini jewelry engraving machine is also reliable and can provide batch engraving work. This jewelry engraving machine is in use by multiple industries for marking solutions for product identification and tracking. The applications of this include but are not limited to most precious jewelry materials like Gold, Silver, alloys, and stainless steel.
Parameters of the Mini Jewelry Engraving Machine
| | |
| --- | --- |
| Life of laser module | 100000 Hrs. |
| Engraving speed | 800 standard characters/second |
| Power | 20W |
| Engraving range | 110*110mm,175*175mm,200*200mm,300*300mm |
| Cooling mode | Air cooling |
| Power requirement | 220V/Singlephase/50Hz/<400W |
| Engraving depth | 1.2mm |
| System Operation | Windows 10 |
Benefits of buying Mini Jewelry Engraving Machine
Laser Marking softwaresystem allows users to mark series numbers, 2D Data Matrix, bar codes, and graphics on a wide range of materials, including most metal materials, and non-metallic materials e.g., plastic, ceramic, gold, alloy, epoxy, resin, coated materials, electroplating materials, engineering plastic, Silver and other materials.
Ensures Easy and flexible operationat low running cost and offers long-term trouble-free working hours. Also, it doesn't require that much high maintenance. In short, it is just perfect to satisfy industrial production.
Versatile laser marker for plastic engraving and metal engraving BY Gravotech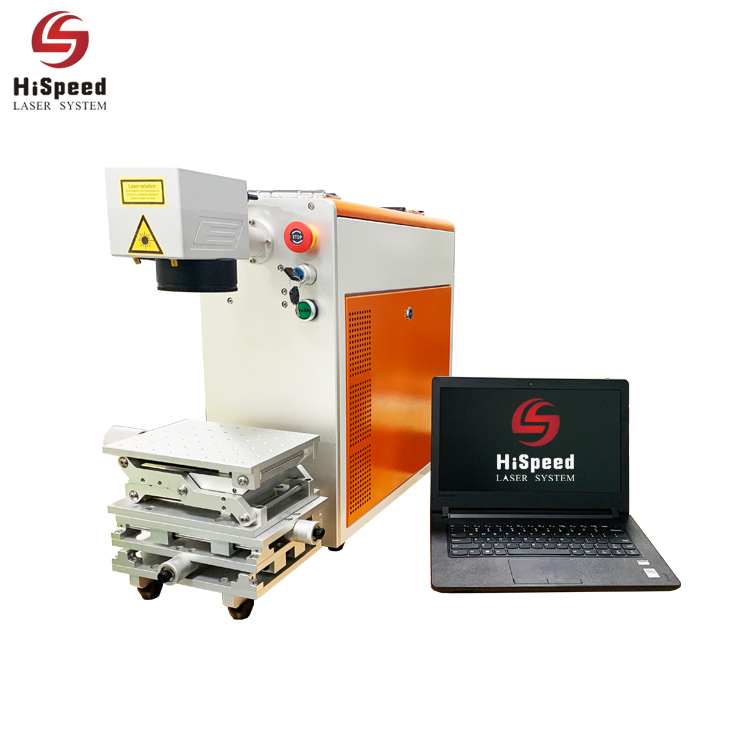 Laser stamping machine for jewelry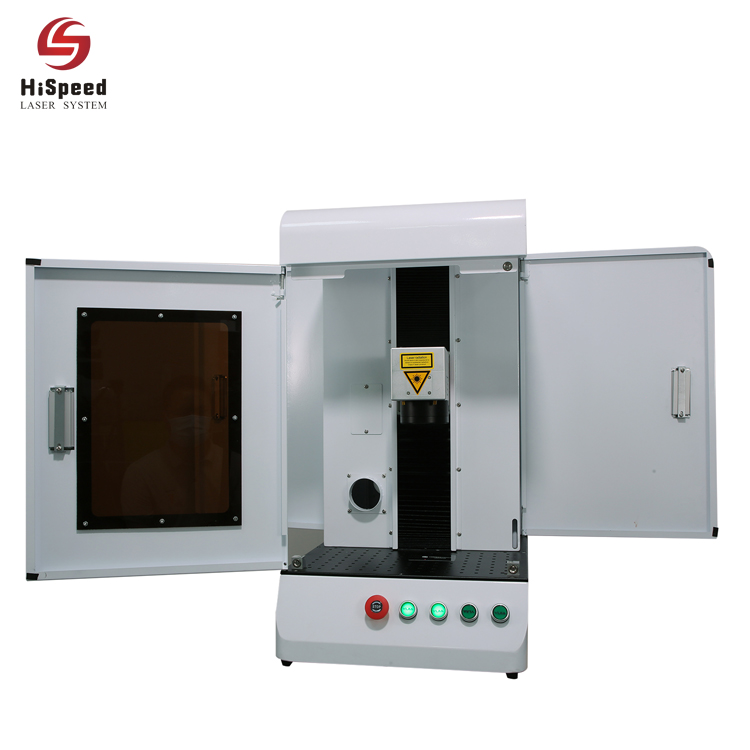 Laser cutting machine for jewelry
The 1064 nm HYBRID laser marker is a fast laser ideal for applications requiring flexibility in marking a wide range of materials like metals and different kinds of plastics.
The Hybrid laser head is portrayed by its pinnacle power and very short pulse duration. On account of its high peak force of up to 150,000 W for each shot, which is multiple times more remarkable than a standard fiber laser marker at a similar energy level, it offers novel interaction on plastics and metals for high-contrast direct printing/marking.
Thanks to the peak power of the HYBRID laser marker, all types of permanent engraving finishes are possible. It is the ideal recognizable engraving machine when you have a wide assortment of parts made of various materials, from hard metal to soft plastics.
Parameters of HYBRID Laser Jewelry Engraving Machine
Model
H10/H20
Laser Technology
DPSS
Power
10W/20W
Display
Integrated Screen with Control Panel for:

Real-Time Supervision

Easy Diagnosis

Memory Backup

Software Updates

Operating temperature
15 – 40 Degree Celsius
Marking Head Weight
19.8 Kg
Marking Area –

Available Lenses

F100: 65 mm x 65 mm (2.6 in x 2.6 in)
F160: 110 mm x 110 mm (4.3 in x 4.3 in)
F254: 175 mm x 175 mm (6.9 in x 6.9 in)
F330: 205 mm x 205 mm (8.1 in x 8.1 in)
Scan Speed
Up to 10000 mm/s (393.7 in/s)
Benefits of buying HYBRID Laser Jewelry Engraving Machine
This jewelry engraving machine is perfect and is majorly known as a fiber laser cutting machine for jewelry. It has the following advantages you must look out for:
This jewelry marking machine has a Monobloc design which ensures the easy integrationof the laser head. As well as, there are no sensitive cable connections in the integration system of the HYBRID Laser engraving machine. SO, you can use it without any fear of damage.
Kudos to its integrated HMI display,this machine offers access to, updates, self-diagnostic, maintenance functions, history of faults, and simplifies the application in all positions as well as visualization of tasks for the system operator.
While using the HYBRID Laser Engraving machine, you would not have to re-adjust the focal distance of the laser head.
HS-DE01/HS-DE03 Dot Peen Marking Systems
Laser marking machine for gold jewellery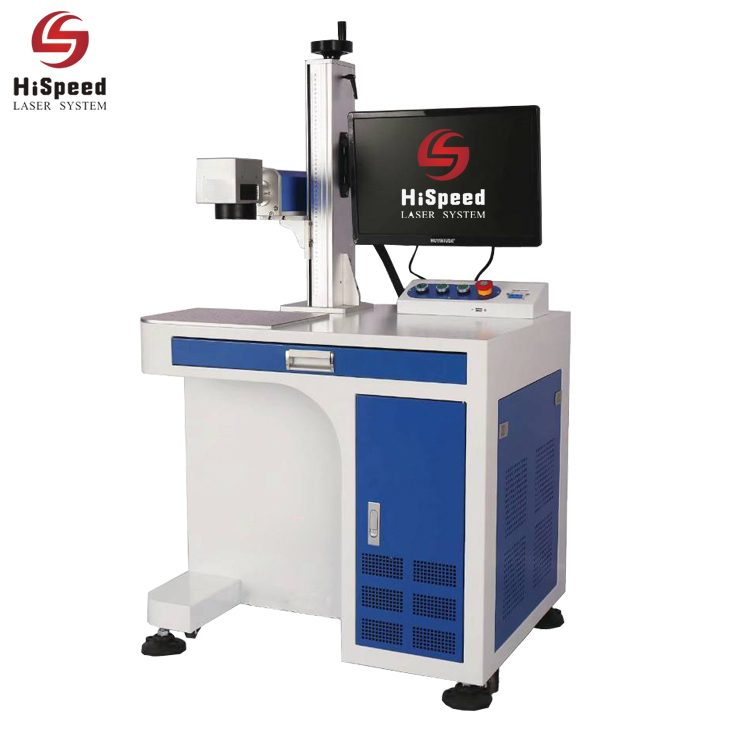 Gold ring engraving machine
Gold and Silver are that pieces of jewelry that always require a little personalization. That's why jewelry marking machines or in other words jewelry marking machines are important. In jewelry marking machines, gold ring engraving machines are usually the most demanded ones. But almost every gold engraving machine can mark a gold ring so that's not a problem.
The HS-DE01 and HS-DE03 are two laser cutter for jewelry with the difference in their integration software. Depending on your need the price of HS-DE01 or HS-DE03 can vary from 2000 $ to 3300 $ which is not expensive at all as compared to the fiber laser marking machine.
The integrated touch screen and advanced software are the two prominent features of the HS-DE series of DOT PEEN MARKERS. Every marker machine of the Dot Peen Marking system is durable, reliable, environmental-friendly, and is known to reduce downtime during operation.
Parameters of HS-DE Dot Peen Marking Machines
Model
HS-DE01 / HS-DE03
Controller
Built-In Software and Touch Screen (HS-DE01)
Request computer connect to work (HS-DE03)
Marking Speed
1~3 characters/s (5mm height)
Power Supply
AC 100V ~ 240V 50HZ/60HZ
Marking Depth
0.01mm~2mm(depends on your material)
Other Device Request
HS-DE01 No need extra device such as computer and air compressor
HS-DE03 need connect to computer for work
Marking Content
All English Characters, All Numbers, Variety of Graphics, Logos, Barcodes, Dot Matrix 2D codes, Circle Letters, Serial Numbers, etc.
Impact frequency
300 times/s
Benefits of Getting the HS-DE Series of Dot Peen Markers
With its highly integrated design and easy to operate software the HS-DE series ensures the high-performance and reliability to its users. Also, these gold jewelry marking machines provide high-speed and high-precision markings to almost any kind of metal. With its highly compact structure, the HS-DE series is made to support even some uneven surfaces.
The best thing about the HS-DE series is that it can run the whole day and requests just low maintenance.
You can use it to engrave or mark gold jewelry or another kind of metals or nameplates. It supports deep marking and engraving and results are highly precise. Also, the marking content includes the following things:
English letters and numerals, logos, graphics, bar code, circled text, dot matrix 2D codes, and special symbols.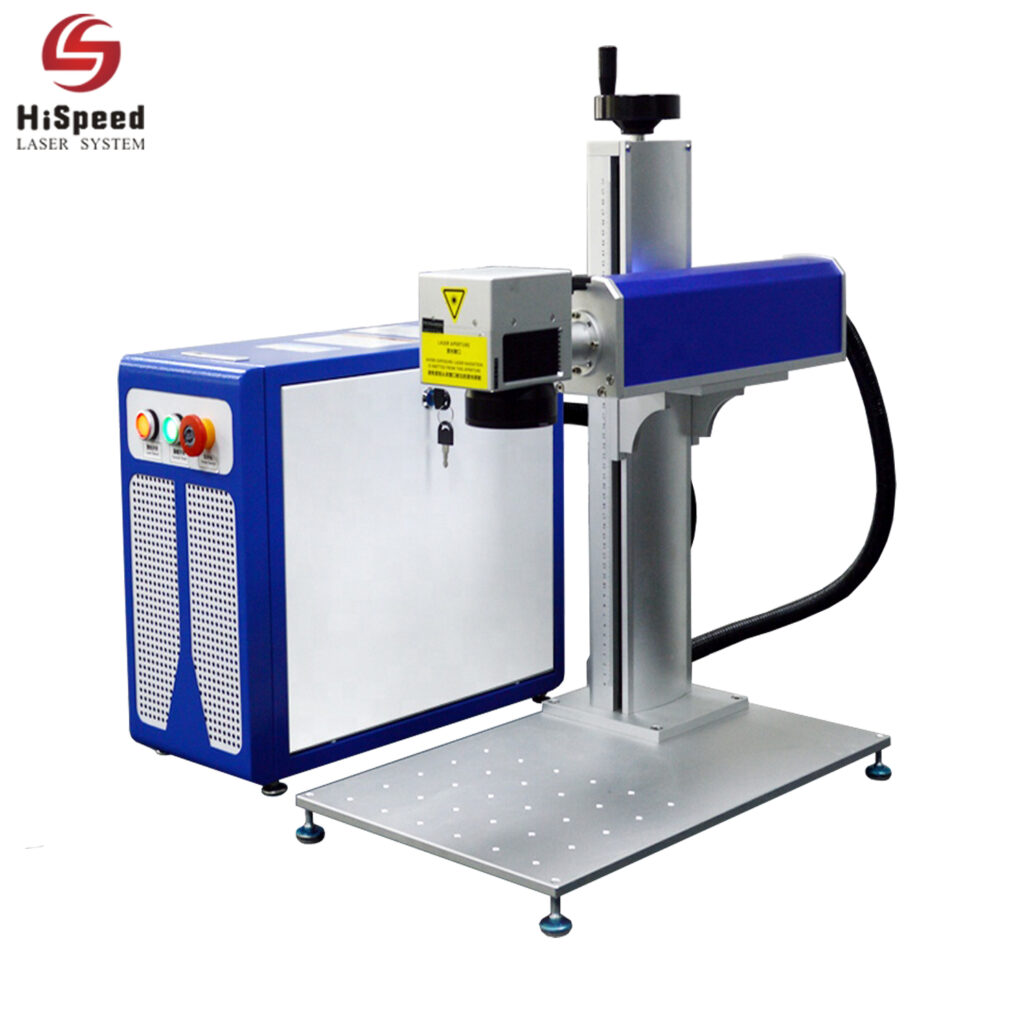 Stainless steel ring engraving machine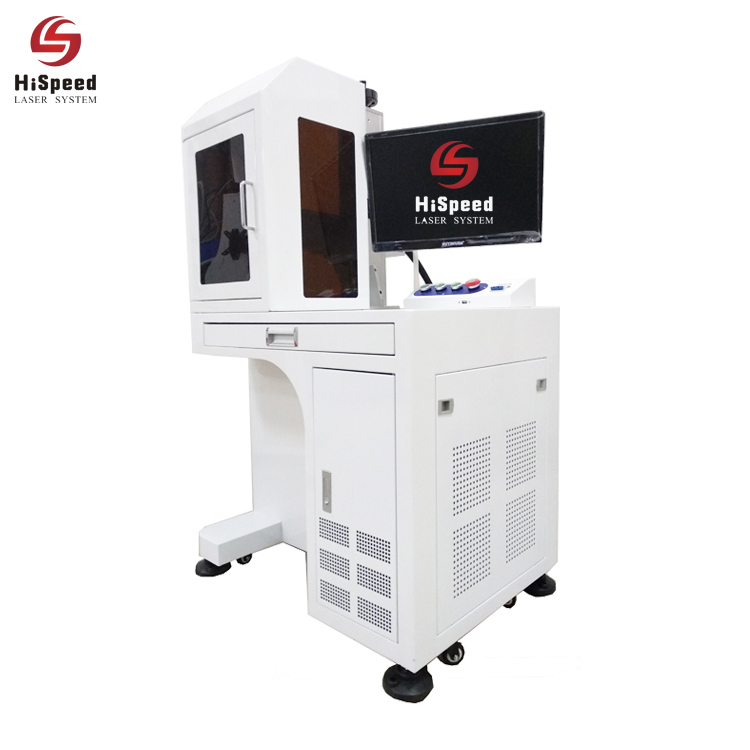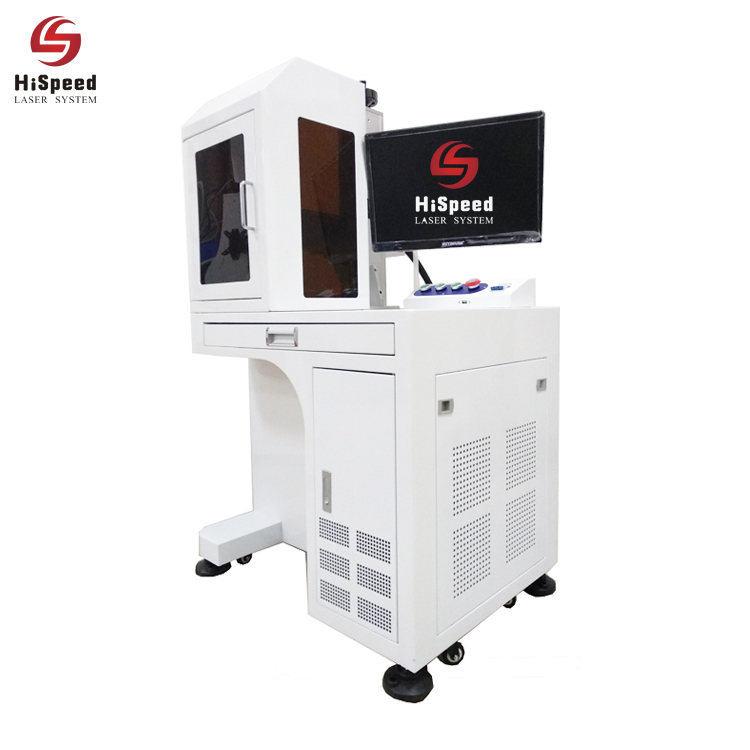 Fiber laser cutting machine for jewelry
One of the fantastic jewelry engraving machines is no other than Thunder Laser Nova 63 Marking machine known majorly to mark gold or other metal rings. The most prominent feature of thunder laser Nova 63 is LeadShine HBS57 Closed-Loop stepper motors which are capable of engraving speeds of up to 39″ per second.
Also, it allows you to work on pieces larger than the bed so you wouldn't have to worry about putting small fragments again and again. This laser cutter for jewelry shut on and off the exhaust system automatically to prevent wasting your precious and expensive HVAC. Another worth noticing thing here is that thunder laser nova 63 comes with the thunder cam which can provide visualization during the engraving process.
Parameters of Thunder Laser Nova 63
| | |
| --- | --- |
| Laser Source | Sealed CO2 Glass Tube |
| Engraving Working Area | 63.0" × 39.4" ×9.1" |
| Software | LightBurn Software included for two computers, easily import any graphics file. Compatible with Windows, Mac, and Linux |
| Red Dot Pointer | Shows where the laser will fire, allows for "dry run", allows for easy positioning on material |
| Laser Heads | 2″ Head / Lens included, optional 4″ head and HR head |
| Water Chiller | CW5000 (100w version) or CW5200 (130w version) |
| Resolution | Up to 500dpi with included 2″ head or 800dpi with HR head |
| Electrical Requirements | Standard 110v AC 60Hz Single Phase, dedicated 20A circuit for the machine plus another 5A available on a separate circuit for chiller |
Benefits of Getting the Thunder Laser Nova 63
First of all, you get the 2-year factory warranty on the Thunder Laser machines so it will be the best deal you will ever get out there.
There are multiple accessories you can buy to make the whole engraving process more precise and long-lasting. These accessories include a Thunder cam, Hi-Resolution Lens, Roller Rotary, and 4" lens.
The smartboard gets automatically shuts on and off after work is done or when not in use to save the HVAC.
The alarm lamp at top of the machine visually notifies when the whole process is done so you wouldn't have to check the laser engraving machine for jewelry again and again.
With high-speed motors, the engraving speed is 39" per second which is higher than most of the other laser engraving machines for jewelry.
Conclusion
So, that's it for now. These are some best jewelry engraving machines with high-quality and precise results. With the market full of hundreds of lasers engraving machines it is not easy to choose one which suits your demands and need. We hope our article here helps you in choosing your best laser cutting machine for jewelry.