What is Mark on the fly?
Mark on the fly is continuous marking on moving parts. The parts are loaded onto a conveyor belt and automatically marked on that moving belt.This type of marking is used for continuous manufacturing processes where any standstill of the production line would be uneconomical.
Mark on the fly is used in 2D data logic, batch, date, and 1D bar-coding on FMCG packaging such as soaps, bottles, cosmetic jars, etc. A security number plate is a special application that is developed on this concept.
We proudly present international quality MOTF (Mark On The Fly) lasers at an affordable price. Components from France, Germany, Japan, and the USA ensure the system's ultimate quality and long, trouble-free life.
Application:
Material pvc 230 micron
Laser Drilling for holes,diameter 0.3mm
Drilling speed is around 20-30 meters per minutes
Function:
Automatic CNC feeder with roll in and roll out device
Hose to be folded and folded back to original
Laser Drilling holes
Laser Technical specifications:
| POWER | 20W/30W/50W/70W/100W |
| --- | --- |
| Wavelength | 1064nm |
| Beam Quality | M2<1.3 |
| Output Power | 10%-100%(continuously to be adjusted) |
| Output Frequency | 20KHz-100KHz(continuously to be adjusted) |
| Power Stability(8h) | <±1%rms |
| Focus Spot Diameter | <0.01mm |
| Engraving Speed | 800 standard characters/second |
| Minimum Line Width | 0.012mm |
| Minimum Character | 0.1mm |
| Repeated Accuracy | ±0.003mm |
| Cooling Mode | Air Cooling |
| Environment Temperature | 10ºC~35ºC |
| Environment Humidity | 20%-80% |
| Power Requirement | 220V/50Hz/or 110/60Hz |
| Life of Laser Module | 100000Hrs |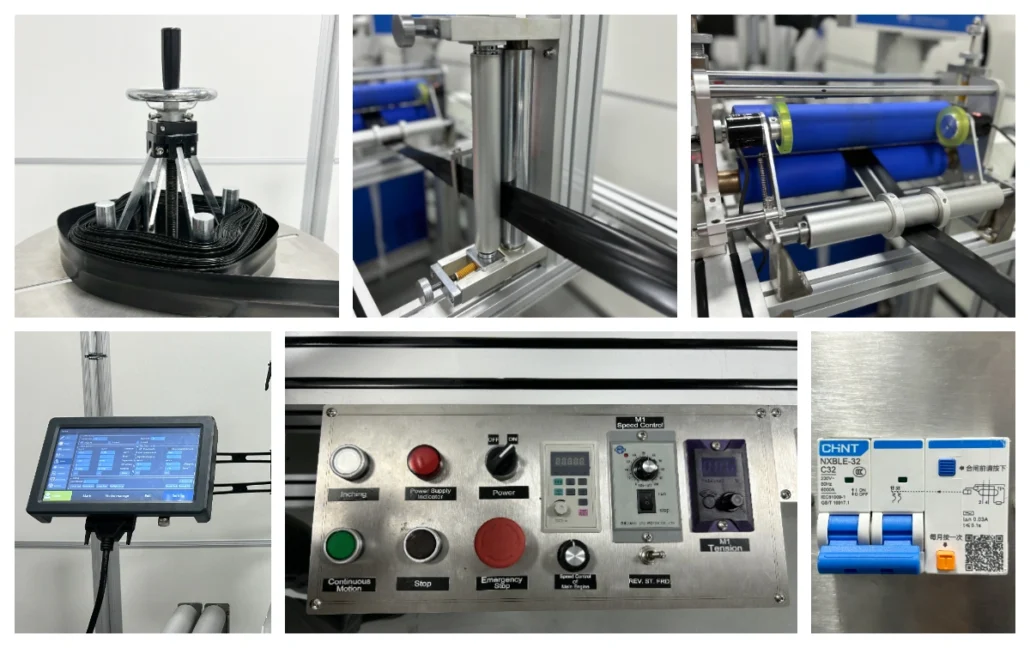 Configuration & Spare Part List of Laser
Fiber Laser Source,Air cooling
Digital Galvometer Scanning Head
Smart Touch Screen Marking Software
Red Light Pointers
High quality F-theta Lens 110*110mm
Online Sensor & Encoder
50cm Y axis,120cm Z Axis manual stage
Control Cabinet with emergency stop
Baseplate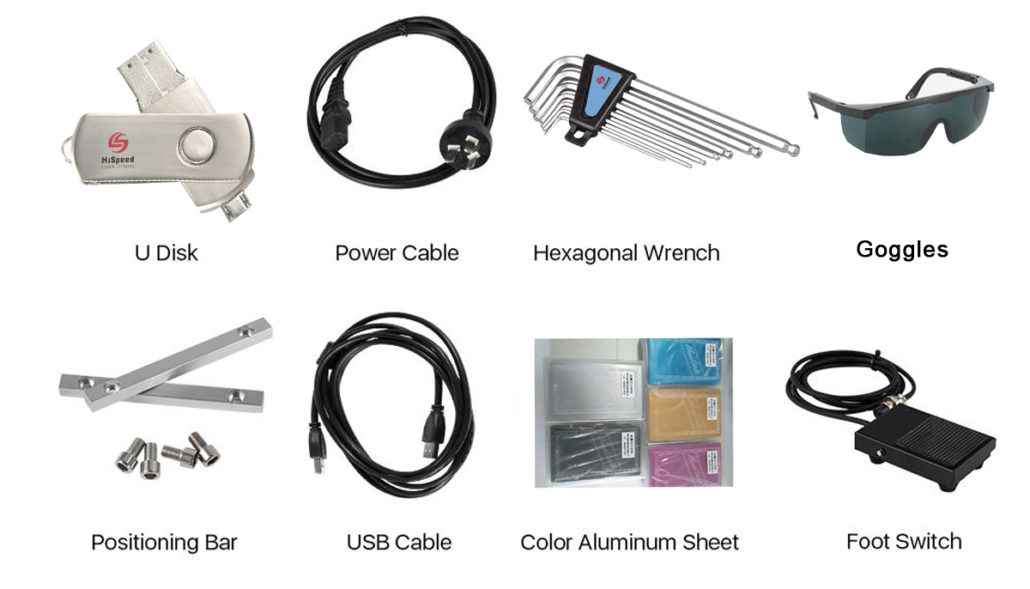 After Sales Service
All of our machines will be fully checked by our quality control department before the shipment. We guarantee all of our laser machines have a one-year warranty (quick-wear parts not included).
Training details: operation principles, system, and structure, safety and maintenance, software processing technique, etc.
Numerous feedback from our clients have proven that our laser machines are stable in performance with rare malfunction. However, we would like to handle it as follows once malfunction occurs:
a.We guarantee that we will give you a clear reply within 24 hours.
b.Customer service staff will assist you in analyzing the malfunction to locate the cause.
c.If the malfunction is caused by improper operation of software and other soft faults, we will help solve the problem online.
d.We will offer plenty of online support, like detailed technical and installation instructions via email, video, and telephone. (Training by team viewer)