Product Description
Laser derusting machine is a new generation of surface cleaning high-tech products. It is very easy to install and operate. No chemical reagents, no media, no dust and no water cleaning, auto focus, suitable for crank surface cleaning, high surface cleanliness and other advantages.
Laser cleaning machine can remove surface resin, oil, dirt, dirt, rust, coating, coating, paint, etc. The laser descaling machine is equipped with a portable laser gun.

Application field
1. Removal of surface coating on metal or workpiece;
2. Quickly remove rust, oxide scale and dry paint;
3. Remove resin, grease, residual glue, dust, dirt, and production residues;
4. Coarse metal surface treatment;
5. Dry paint before welding or bonding, remove rust, oil stains, residual glue, and residual glue after welding;
6. Mold cleaning, such as tire molds, electronic molds, and food molds;
7. Dirty oil removal after the production and processing of precision parts;
8. Nuclear power components are quickly cleaned during maintenance
9. Oxidation treatment and rust removal during the production or maintenance of aerospace weapons and ships
10. Cultural relic cleaning, outside the building
Laser Rust Removal Machine Parameters
Laser Rust Removal Machine Parameters
| | |
| --- | --- |
| Power | 100W |
| Operating Temperature | 0°C-45°C |
| Frequency | ≤1200Hz |
| Resolution | 12μRad。 |
| Repeat Accuracy | 8μRad。 |
| Linearity | 99.90% |
| Small Step Response Time | ≤0.3ms |
| Maximum Scanning Angle | ±15° |
| Average Working Current | 0.2 A |
| Ratio Shift | <40PPM/℃ |
| Zero Drift | <15μRad./°C |
| Long Time Drift (Keep continue working 8 hours) | 0.5mRad。 |
| Peak Current | 15A |
| Storage Temperature | -10 to +60°C |
| Input Aperture | 8mm |
| Light Displacement Speed | 12.4mm |
| Weight | 185kgs |
| Size | 90*58*100cm |
| Wiring length/M | 3.0( Can be customized according to demand) |
Reference Sample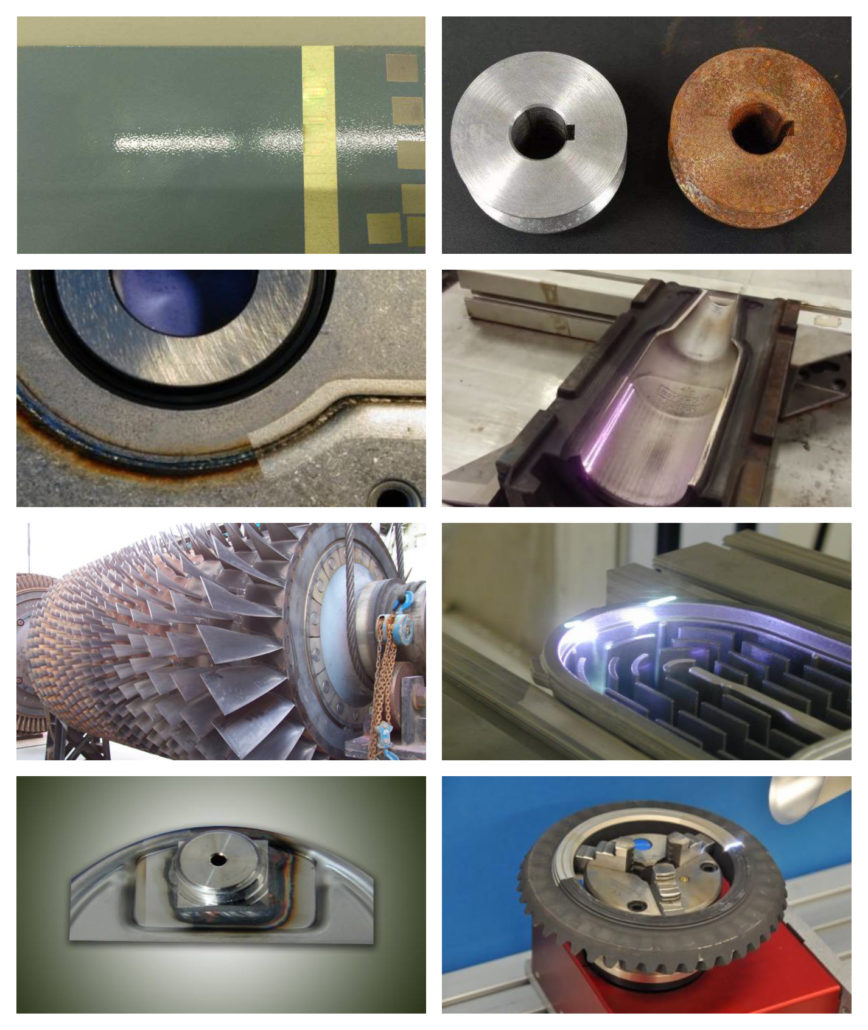 After-sales service
1. All our laser derusting machines will be fully inspected by our quality control department before shipment. We guarantee that all our laser derusting machines have a one-year warranty (excluding wearing parts).
2. Training content: operating principle, system and structure, safety and maintenance, software, processing technology, etc.
3. A large number of customer feedback proves that our laser derusting machine has stable performance and rare failures.
However, once a failure occurs, we hope to deal with it in the following way:
a. We promise to give you a clear answer within 24 hours.
The customer service staff will assist and guide you to analyze the fault and locate the cause.
C. If the fault is caused by a soft fault such as improper software operation, we will help solve it online.
d. We will provide a lot of online support, just like detailed technical and installation instructions provided by email, video, phone (team viewer training).