Product Description of New Model 20 Watt Mini Laser Marking Machine
---
New model Mini 20W  Fiber Laser Marking Machine offers excellent laser beam quality with the newest technology and adopts the high quality fiber laser generator,high speed galvo system to enable stable laser output and high quality laser mode.
This model Fiber Laser Marking Machine LS-YLP-20L delivers superior performance and reliability, provides an industrial marking solution for product identification and trace-ability, and boasts for its fast marking speed, good marking effect and high efficiency to meet the demand of mass production.
For this series Fiber Laser Marking software system, it allows customers to mark series numbers, bar codes, 2D Data Matrix and graphics on the widest variety of materials, including most metal materials, and some nonmetal materials, such as plastic, ceramic…..Furthermore
This model 20W Fiber Laser Marking Machine also enjoys the advantages of easy operation, low running cost, long-term trouble – free working and free from maintenance. All these factors devotes to its capacity to satisfy industrial production.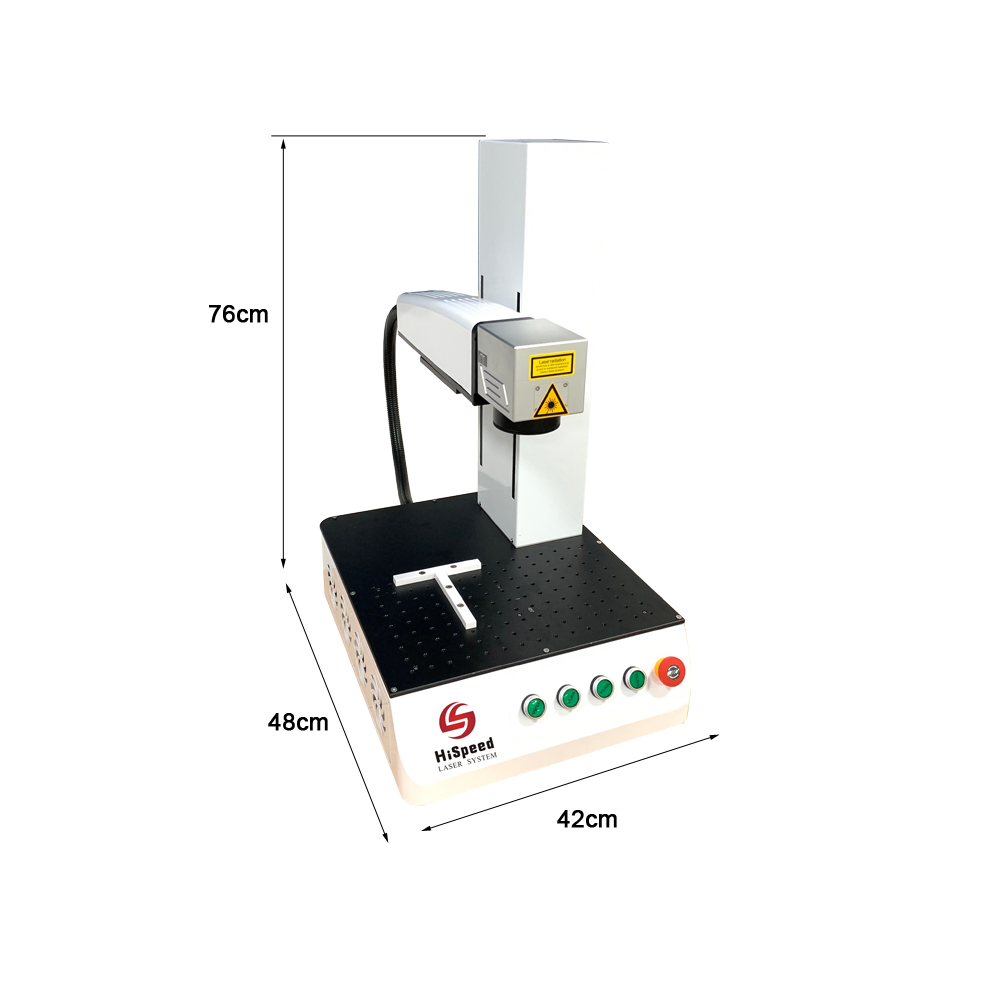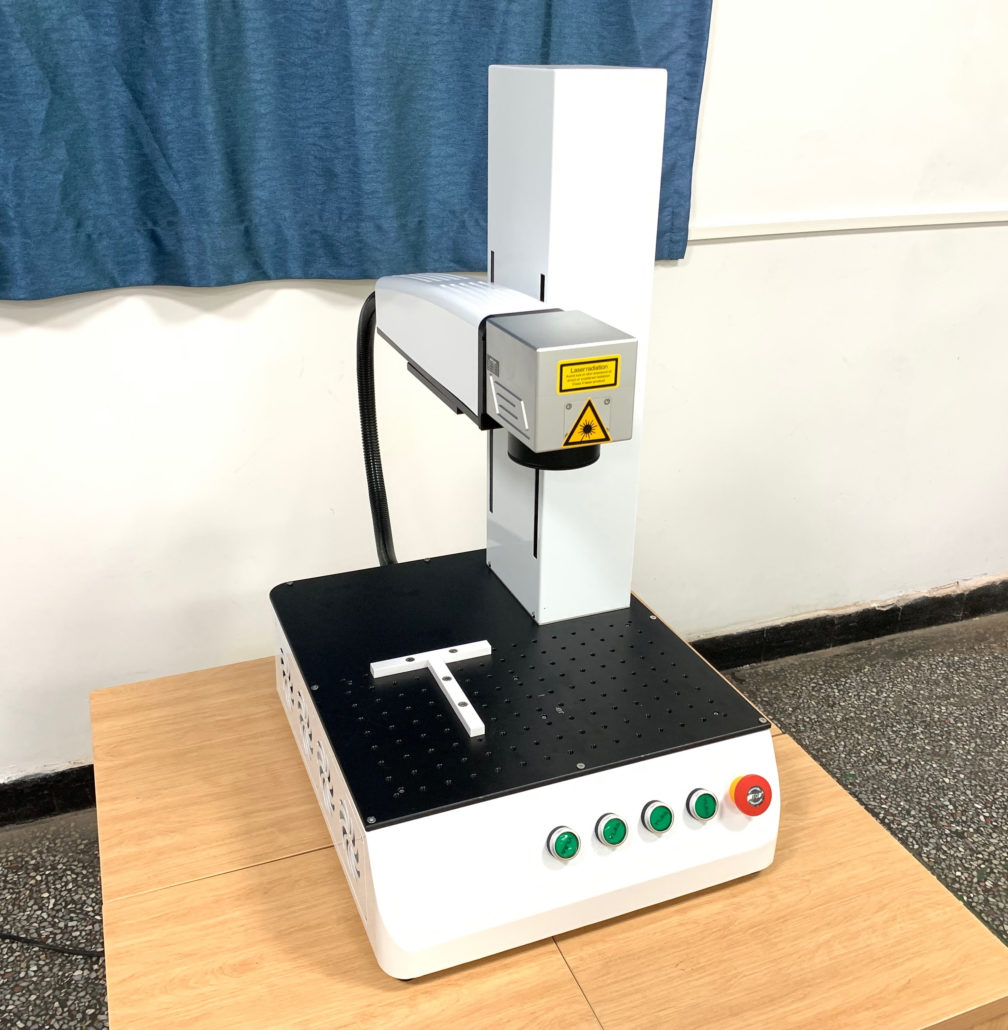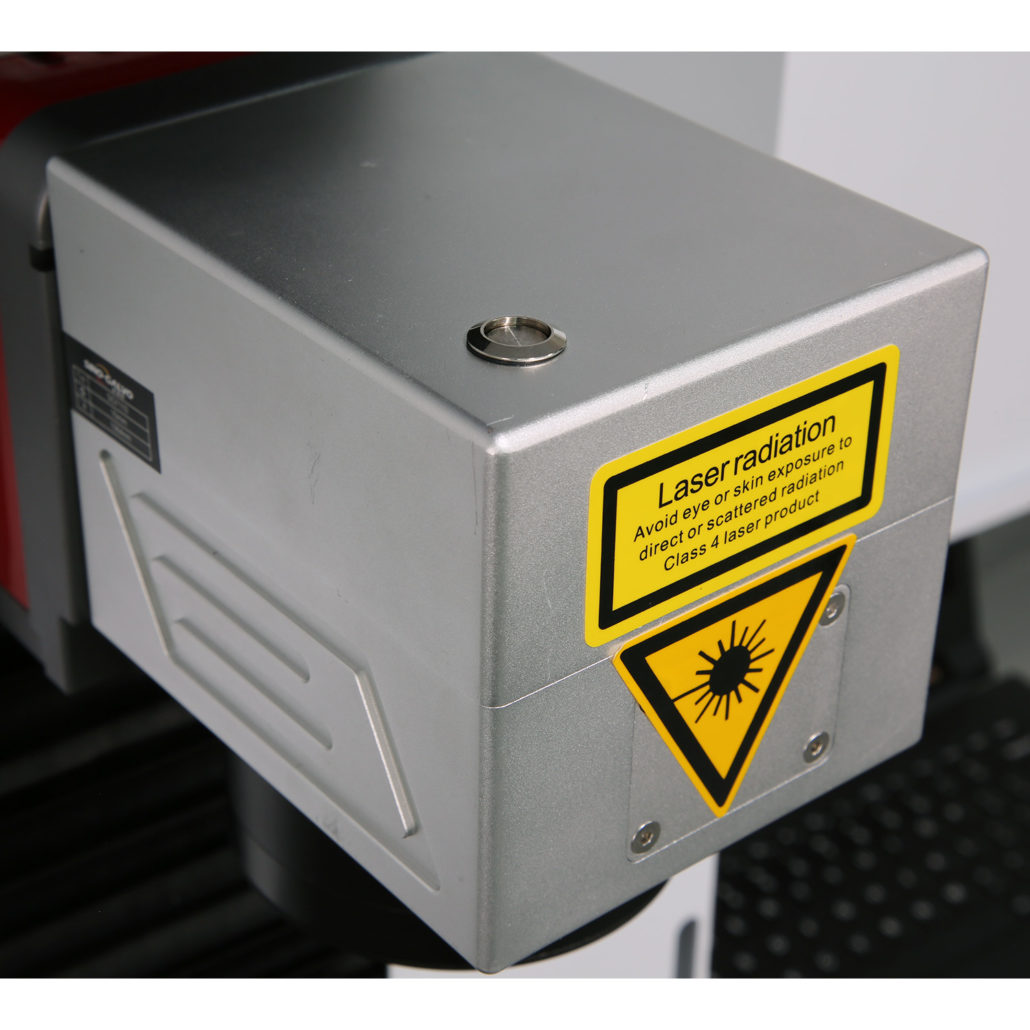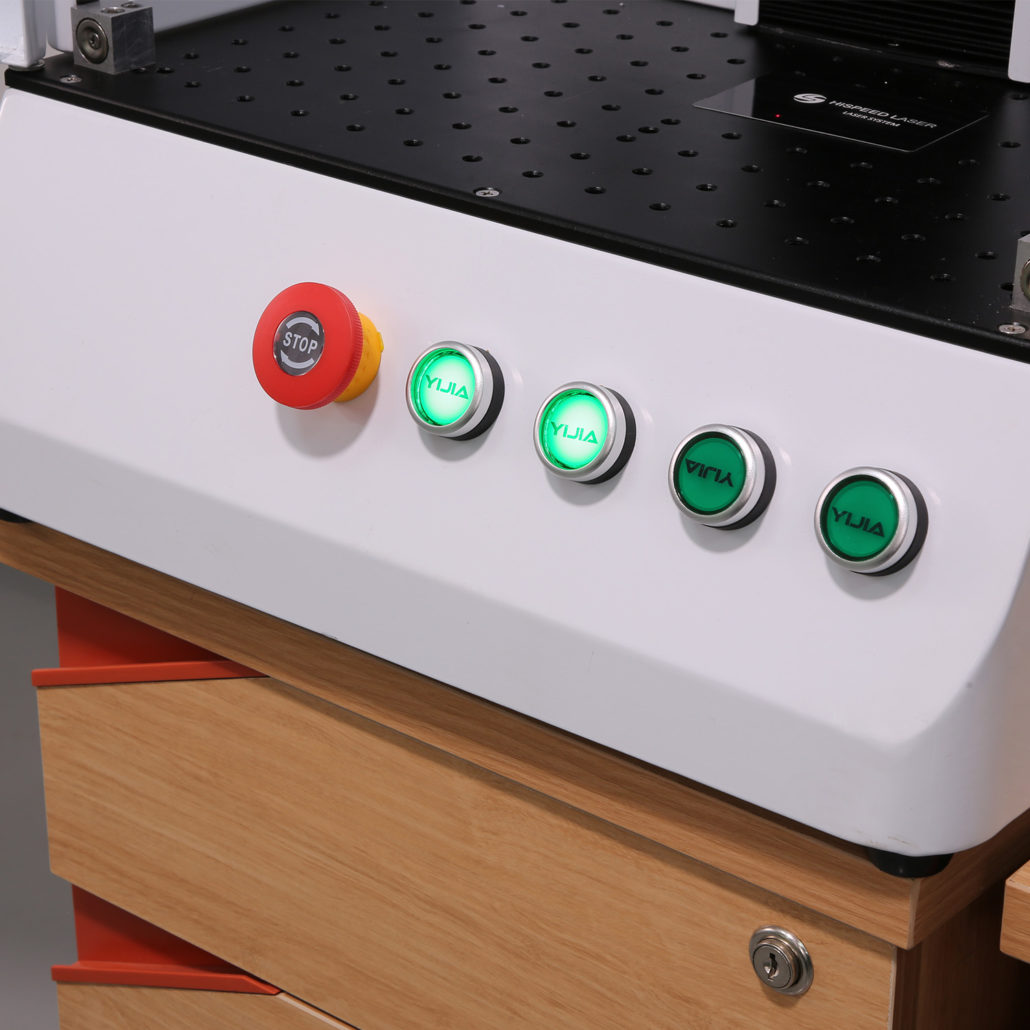 Machine accessories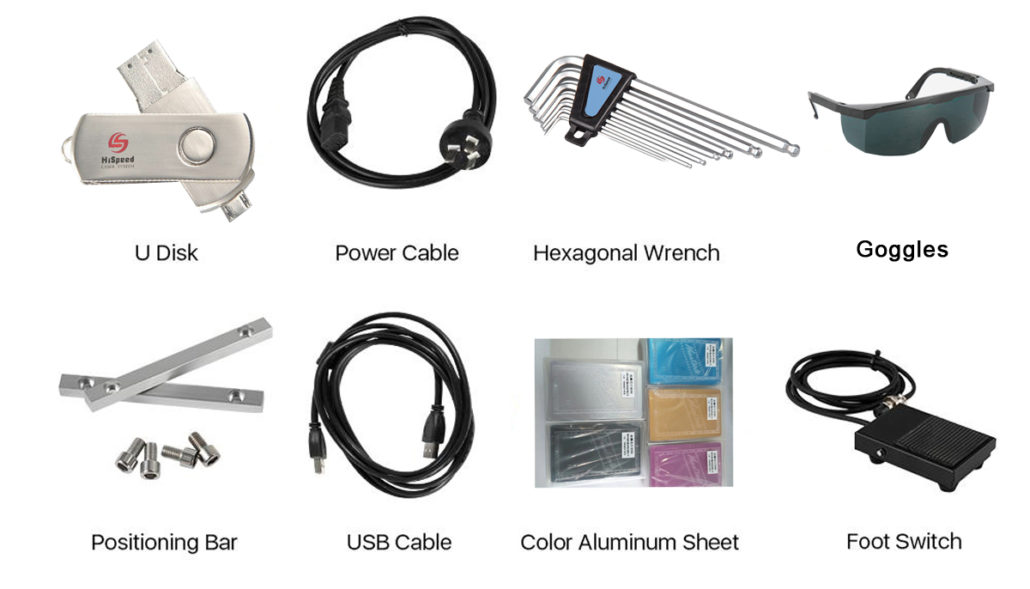 Technical Parameters:
| | |
| --- | --- |
| Model | LS-YLP-20L 30L 50L |
| Voltage | 110V/220V |
| Fiber Laser Source | Maxphotonics (Raycus,JPT,MAX,IPG) |
| Output Power | 20W /30/50W |
| Laser wavelength | 1064nm |
| Modulation frequency range | 20-100kHz |
| Speed | 0-8000mm/s |
| Precision | ±0.003mm |
| Minimum line width | 0.015mm |
| Minimum height of characters | 0.15mm |
| Cooling way | Air cooling |
| Marking range | 110x110mm(150x150mm / 200x200mm optional) |
| Laser power supply | 0.5KW,220V/50Hz, 110V/60HZ |
| Software | Auto-cad, CorelDraw, Photoshop software compatible |
| Rotary device | Optional Computer system:Windows xp,Windows 7 32bits |
| Weight | 55KG |
| Wooden case packing size | 78*45*48cm |
| Packing weight | 65KG |
Feature of 20W Fiber Laser Marking Machine:
(1) Fiber Laser Source: 20W 30W 50W 60W (optional)Max, JPT,Raycus Or IPG fiber laser source is available according to customer's request. Perfect laser beam and long life time up to 100,000 hours.
(2) Digital Galvanometer Scanner System High speed imported laser scanner system, marking the speed up to 8,000 mm/s.
(3) PC Display Holder Z axis can be adjusted up to 700 mm high, which is specially suitable for marking/printing thick and high materials.
(4) Control Switch includes emergence stop, key switch, power switch, etc.. Convenient to identify, easy to operate.
(5) Lifting System Shake Hand Wheel, laser focus distance can be adjusted easily. Operation is simple and convenient.
(6) Red Light Pointer shows the marking area before laser marking.
(7) Laser Marking Software EZCAD marking software, powerful editing function, easy to use, can mark QR, serials no., different logo. Supporting DXF, PLT format graphs files with detailed English user manual for every steps introduction.
(8) F-theta Scan Lens Singapore Ronar-Smith F-theta lens. The image field height is almost directly proportional to the scan angle. Typically, the Linearity F-theta distortion is kept less than 1% without software correction to ensure minimal distortion. High trans-missive AR coating is coated onto the lens elements surface to ensure minimal power loss and hence increase the throughput.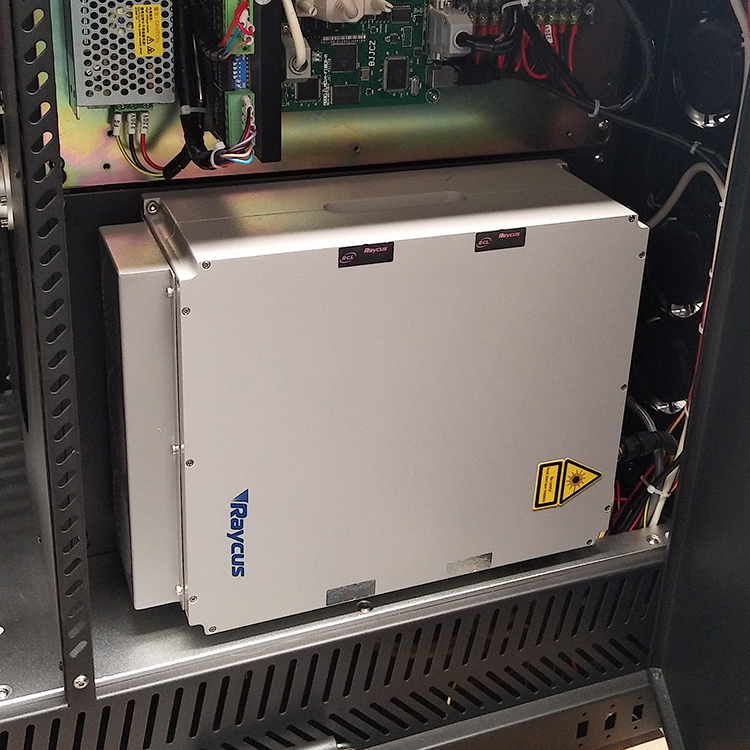 01.Fiber Laser Source:
Machine is standard with famous Raycus brand fber laser source, with expected 100,000 hours life span, support 7 x24 hours work ,Other brand fiber laser source like MaX,JPT,IPG optional.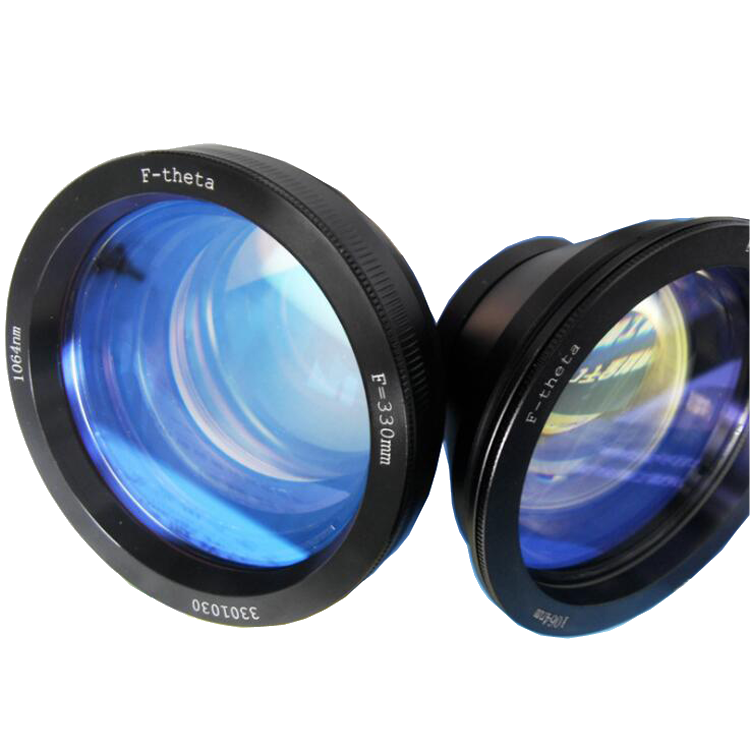 02.Field Lens
Featuring an air-spaced design and anti-reflective coating, our compact Fθ field lens ensures a excellent throughput and durability with less than 1% distortion.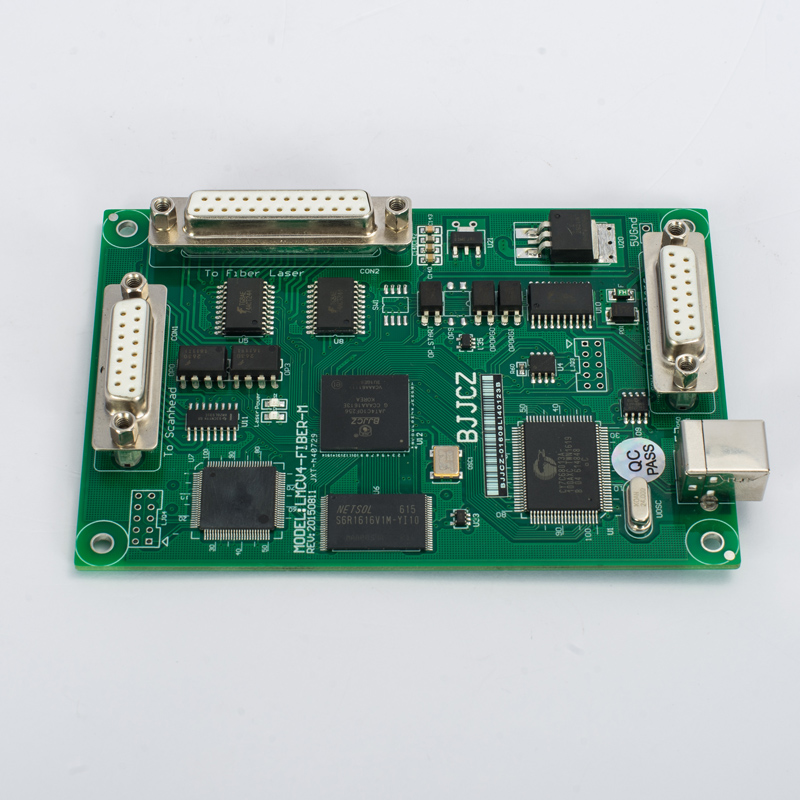 03.Control System
Beijing JCZ board card and EZCAD software with stable perfomance and high reliabilit. The machine include computer,before delivery, software and parameter are set.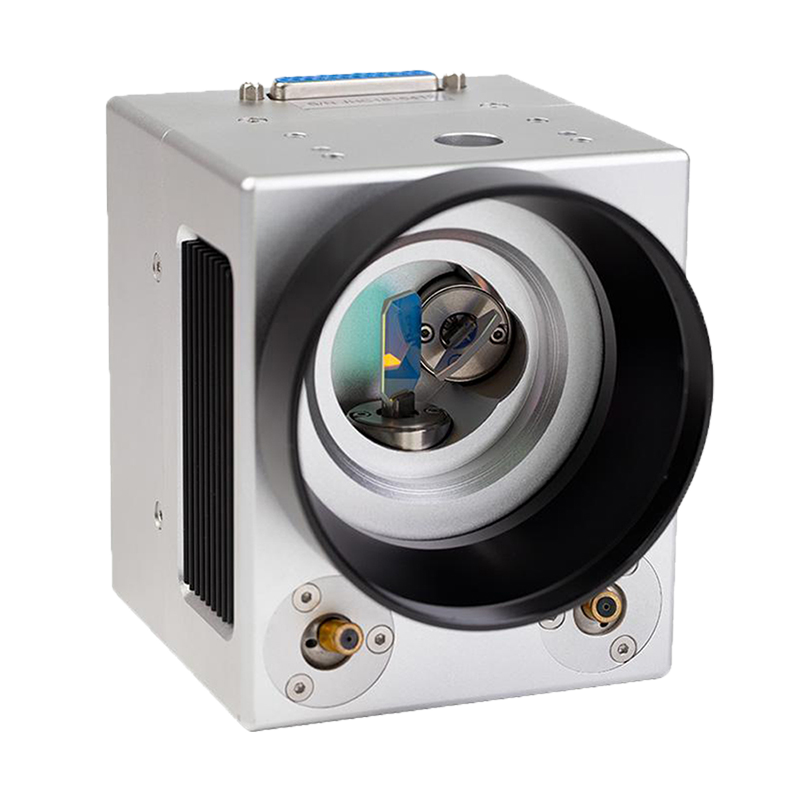 04.Galvanometric System
The laser's high-speed Galvo-Tech digital galvanometric systerm reduces delays and improves your engraving speed.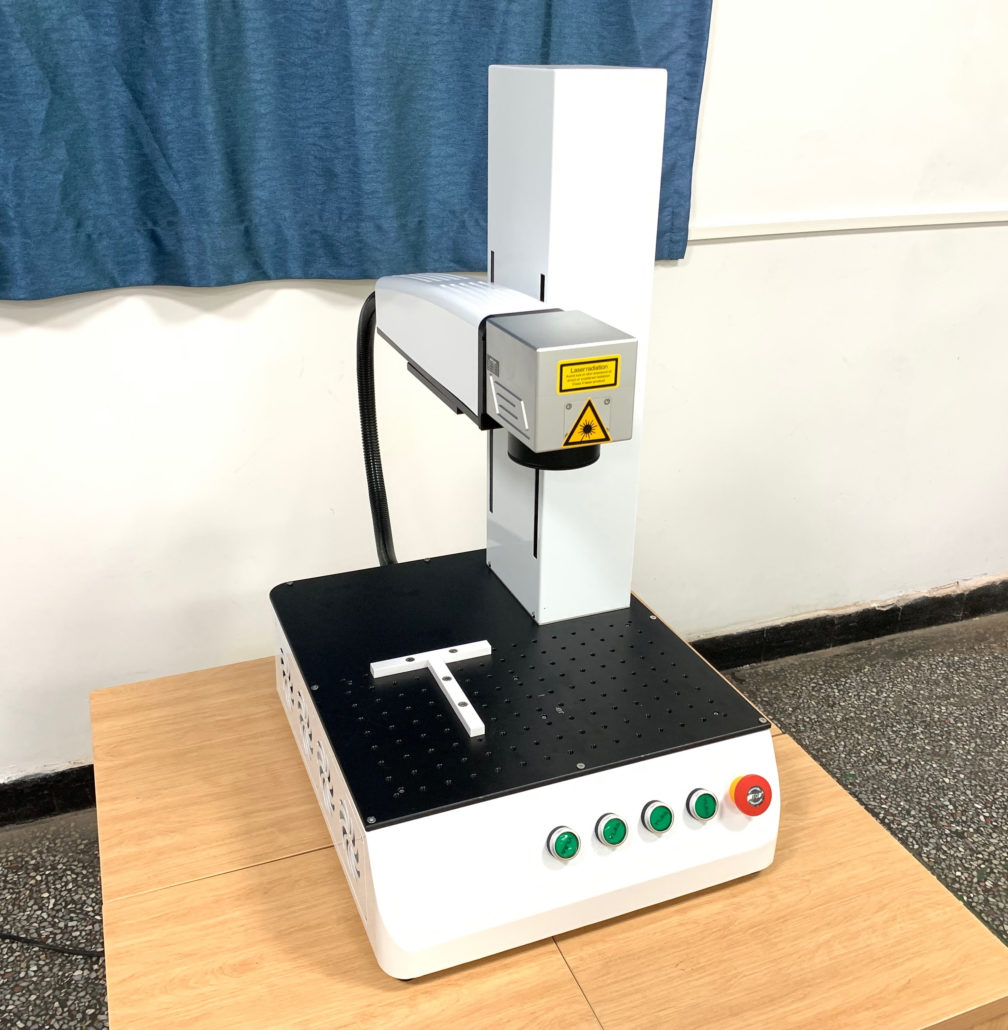 05.Control System:
Sealed standby cabinet model control system, with USB port and wheels, support moving to any production line or table to mark.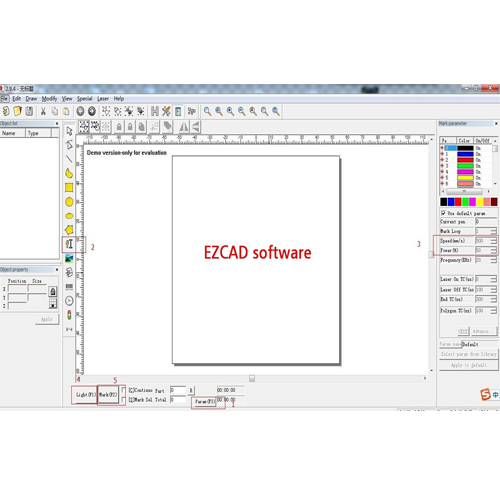 06.Operation Software
Our engraver comes with EzCad2 software compatible with Windows XP, 7, 8, and 10. It is professional engraving offering stable performance with high relibilit. It's intuitive and easy to use. It can also use images from AutoCAD, CorelDraw, Adobe llustrator, Photoshop, etc.
Sample Show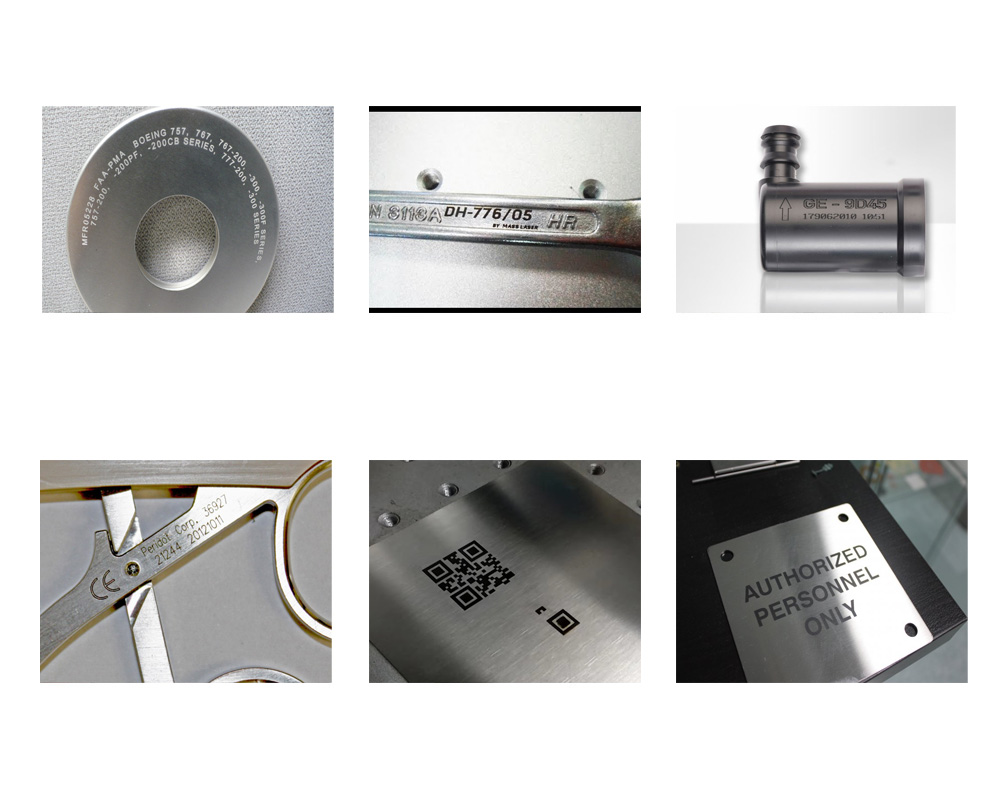 After Sales Service
1.All of our machine will be fully-checked by our quality control department before the shipment.We guarantee all of our laser machines have a one-year warranty (quick-wear parts notincluded).
2.Training details: operation principles, system and structure, safety and maintenance, softwarethe processing technique, and so on.
3.Numerous feedback from our clients have proven that our laser machines are stable inperformance with rare malfunction. However, we would like to handle it as follows oncemalfunction occurs:
a.We guarantee that we will give you a clear reply within 24 hours.
b.Customer service staff will assist and guide you to analyze the malfunction in order to locatethe cause.
c.If the malfunction is caused by improper operation on software and other soft faults, we willhelp solve the problem on line.
d.We will offer plenty of online supports, just like detailed technical and installation instructionsby email,video, telephone. (Training by team viewer)