Machine Introduction of Flying Online UV Laser Marker Laser Printer for Plastic Tubes Pipes
---
This type of marking is mainly used for continuous manufacturing processes where any standstills of the manufacturing plants would be uneconomical.The highest demands on precision and speed of the marking laser. On the one hand, the laser machine must be designed for continuous industrial use. On the other hand, laser marking requires a specific software that takes the speed of the work pieces into account in order to ensure distortion-free marking.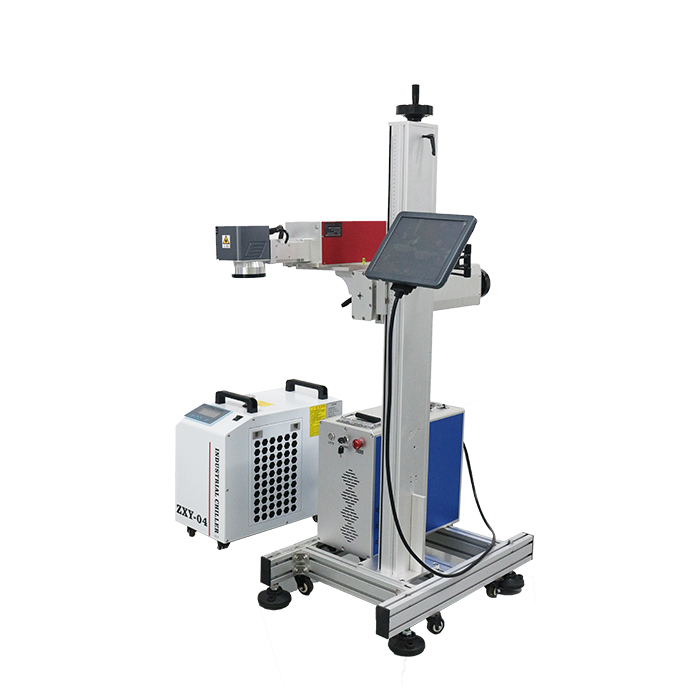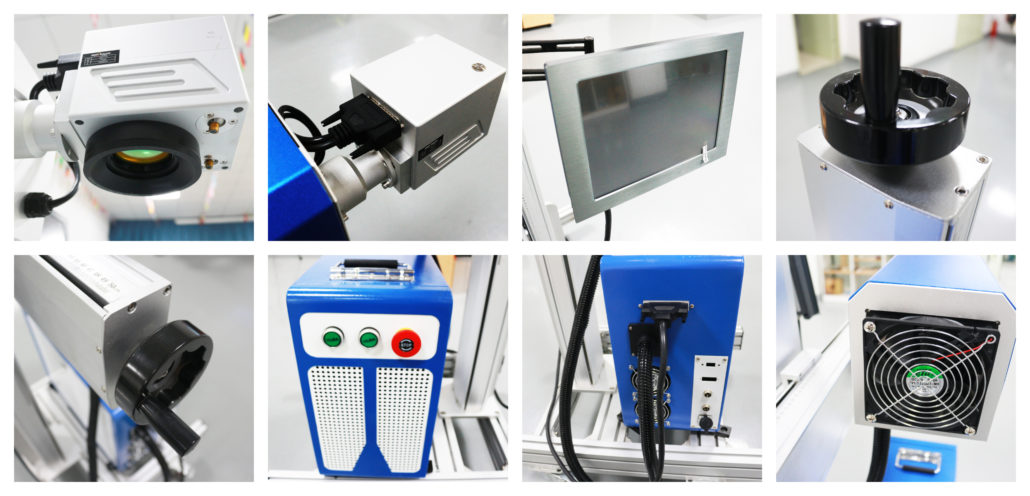 Machine accessories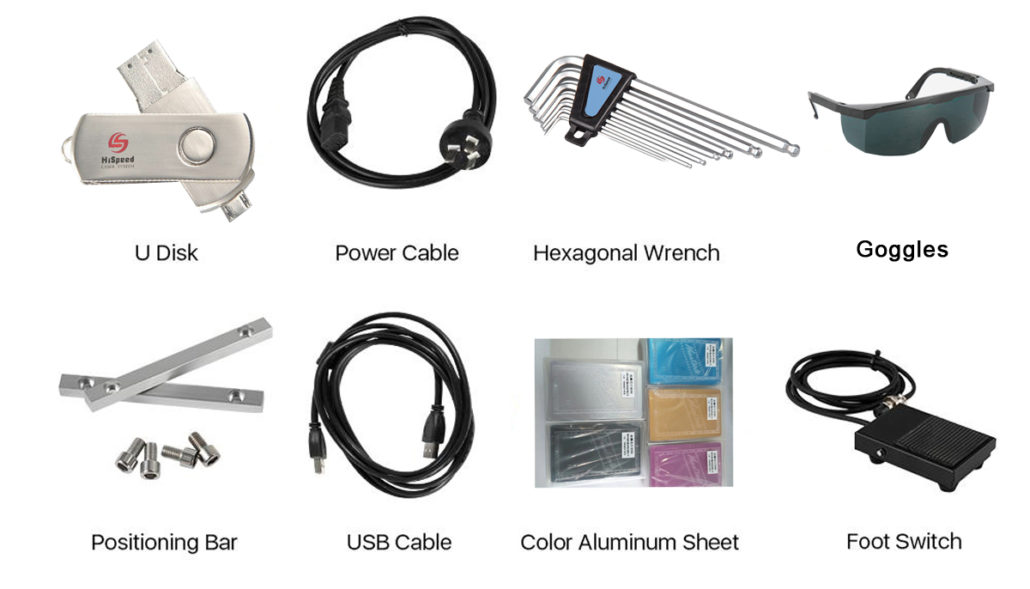 Technical specifications
| | |
| --- | --- |
| Power | 3W 5W 10W |
| Wavelength | 355nm |
| Beam Quality | M2<1.3 |
| Output Power | 10%-100%(continuously to be adjusted) |
| Output Frequency | 20KHz-100KHz(continuously to be adjusted) |
| Power Stability(8h) | <±1%rms |
| Focus Spot Diameter | <0.01mm |
| Engraving Speed | 800 standard characters/second |
| Minimum Line Width | 0.012mm |
| Minimum Character | 0.1mm |
| Repeated Accuracy | ±0.003mm |
| Cooling Mode | Water Cooling / Air Cooling |
| Environment Temperature | 10ºC~35ºC |
| Environment Humidity | 20%-80% |
| Power Requirement | 220V/50Hz/  or 110/60Hz |
| Life of Laser Module | 25,000-40,000Hrz |
What is Mark on the fly?
Mark on the fly is continuous marking on moving parts. The parts are loaded on to a conveyor belt and are further automatically marked on that moving belt.
Mark on the fly is used in 2D data logic coding, batch coding, date coding, 1D bar-coding on FMCG packaging such as soaps, bottles, cosmetic jars, etc. A security number plate is a special application that is developed on this concept.
We proudly present an all international quality MOTF (Mark On The Fly) lasers at an affordable price. Components from France, Germany, Japan, and the USA ensure the ultimate quality and longer trouble-free life of the system.
Key features of this laser at a glance:
Customized solution.
CO2 Fiber or UV options.
High performance.
Options to use multiple heads.
24*7 hours duty cycle with outstanding beam quality.
Excellent temperature control, bespoke lasers.
High marking speed, easy to use & install.
Flexible approach to design & engineering.
Our touch Control Marking Software software is the perfect tool that offers various possibilities to set parameters for marking objects & workpieces.
Standalone functionality.
Key benefits:
No consumables like inks, cartridges.
Marking on stationary and moving objects.
Low maintenance cost, low wear, and tear.
Compact, continuous high-quality printing
Marking on uneven surfaces and adjustable marking styles.
Applications:
Marking on FMCG packaging goods and other sectors such as :
Beverages
Packing films
Breweries & Distilleries
Pharmaceutical & Medical Devices
Cable and wire
Cosmetics
Dairy
Tobacco
Automobile
Electrical & Electronics
Holograms
Labels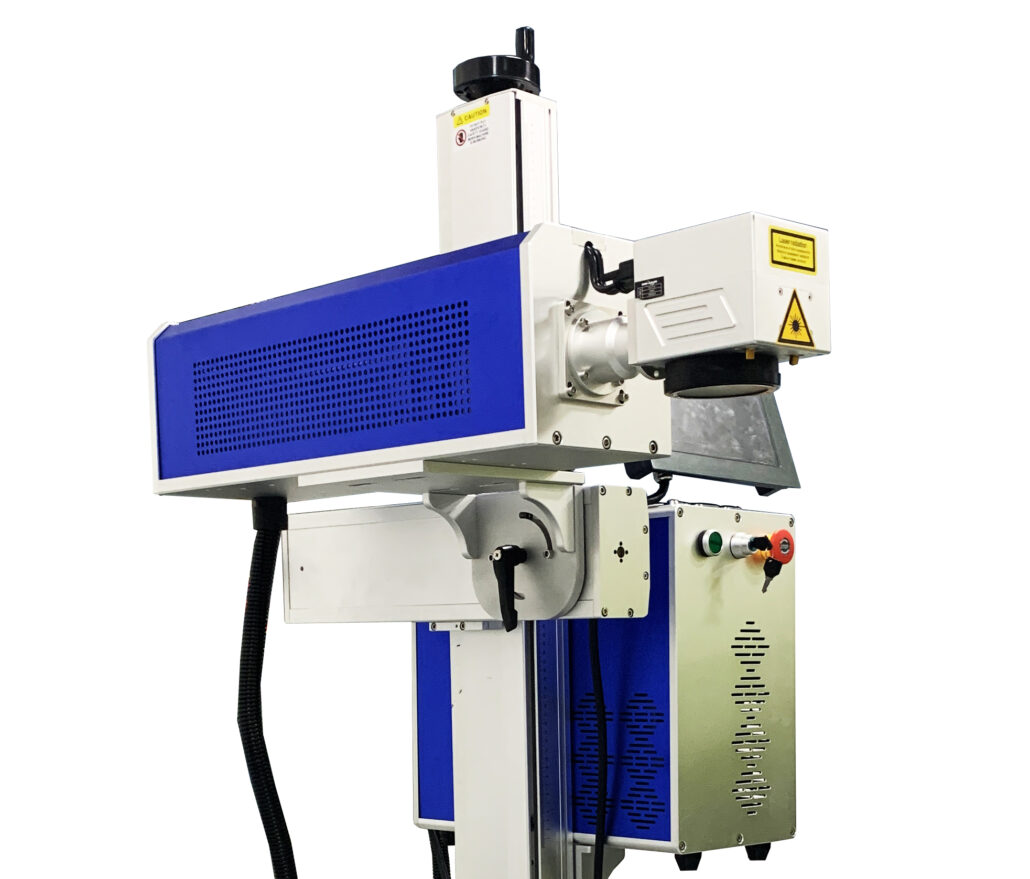 01.Galvanometer Scanner:
It is equipped with automatic scanning system, friendly operation process.L aser head can be rotated 180″left and right.the whole marking system can be rotated 180°up and down. Support dfferent angle marking.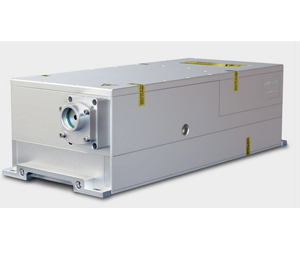 02.UV Laser Source:
Machine is standard with Hispeed Brand,JPT, GL laser source, with expected 20,000 ~ 25,000 hours life span, support 7 x24 hours work.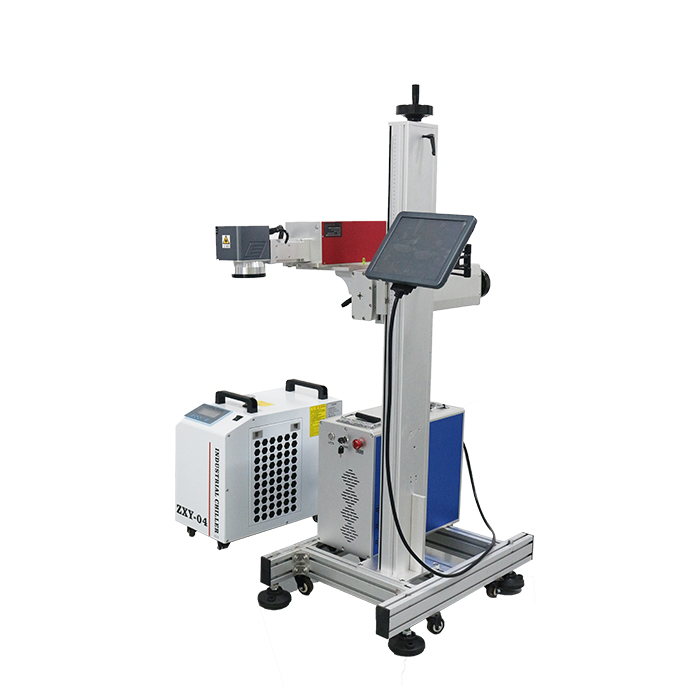 03 Standby Column:
With ruler,wheels and liting handle,easy to move and adjust focus length.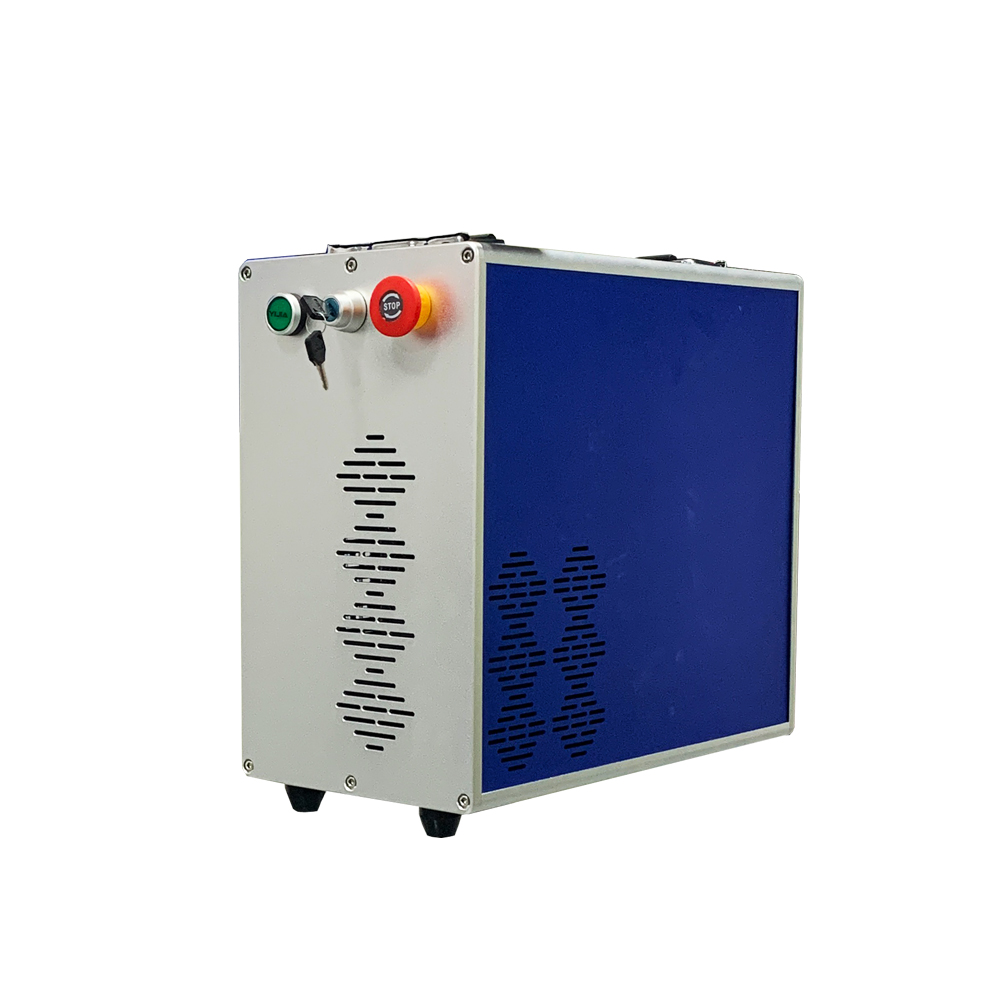 04.Control System:
Sealed standby cabinet model control system, with USB port and wheels, support moving to any production line or table to mark.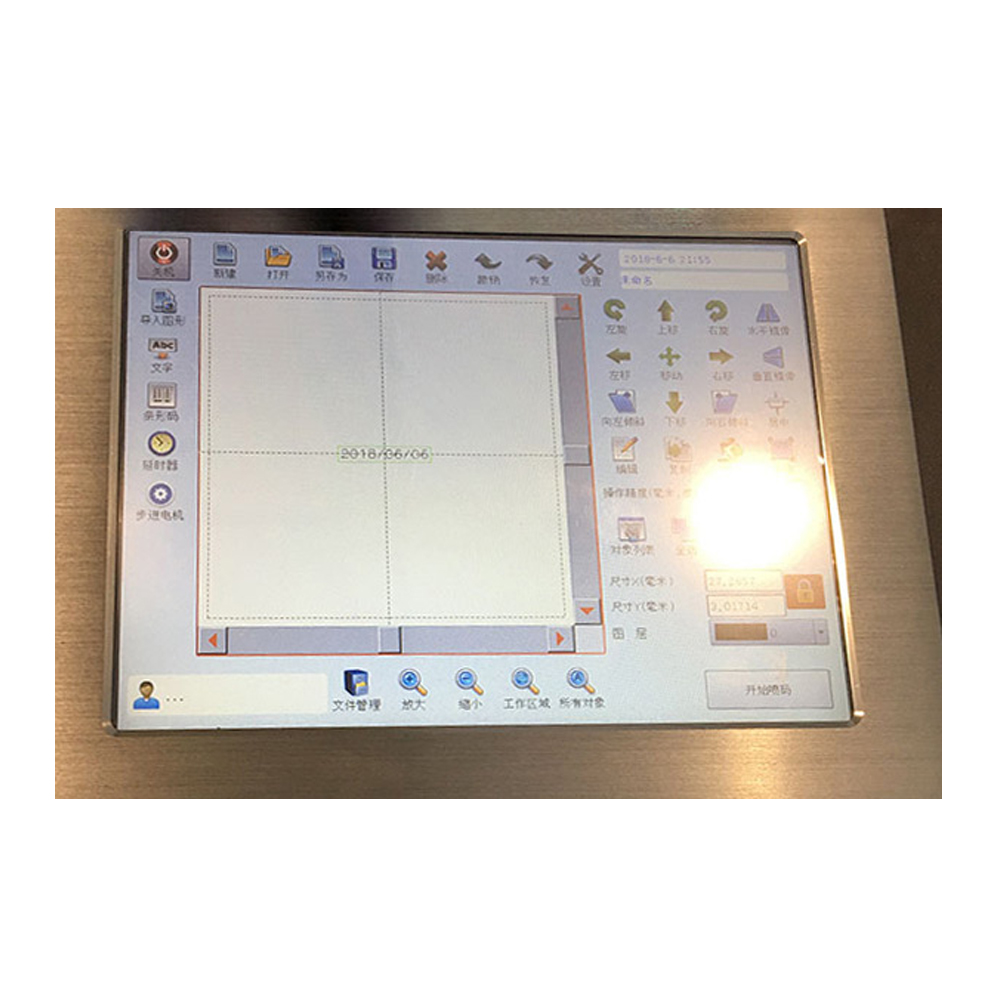 05.LCD Touch Screen:
LCD touch screen control panel, easy operation, no need work together with PC.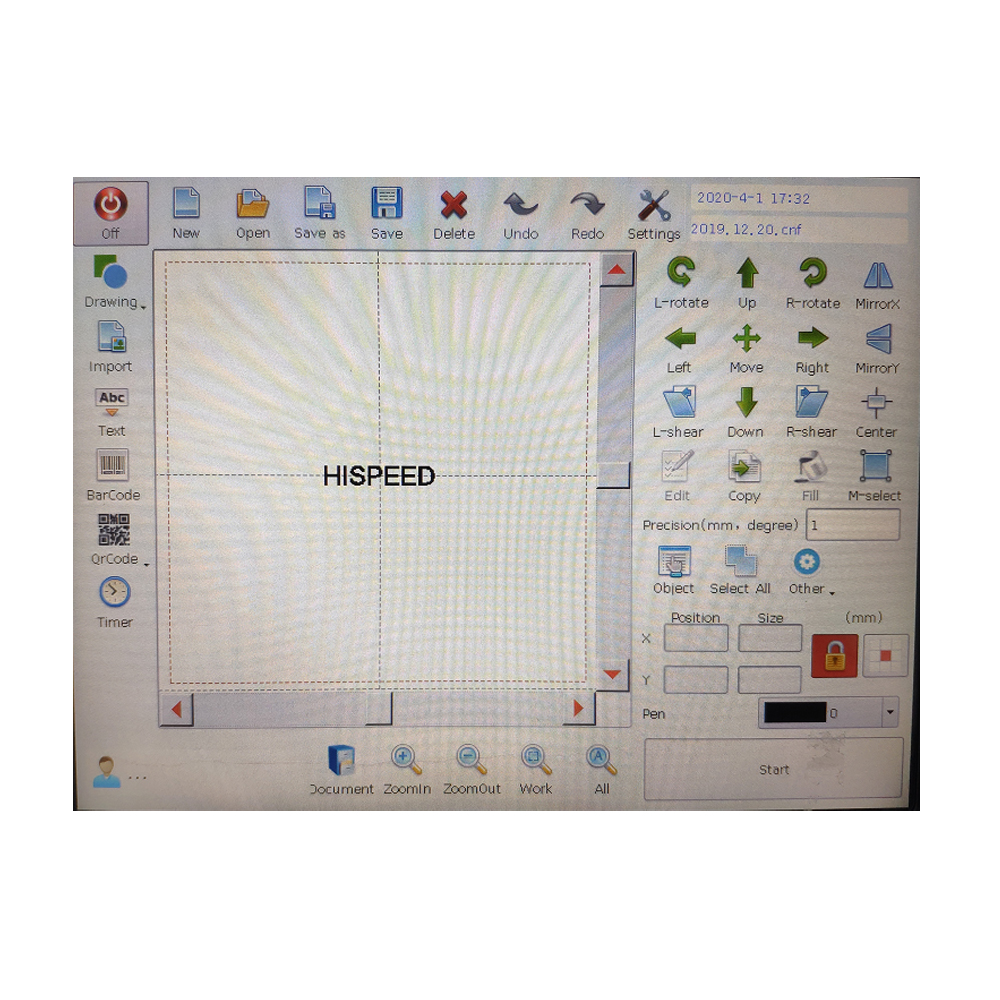 06.Software:
Advanced marking software is aleady installed, specially suitable for production line mass marking, easy operation.
Industry Application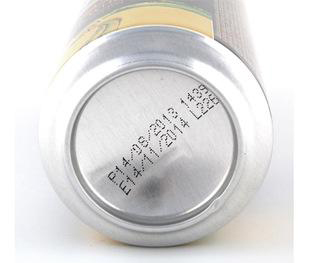 Aluminum Can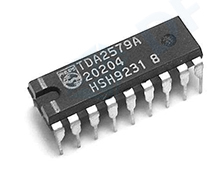 Electron Component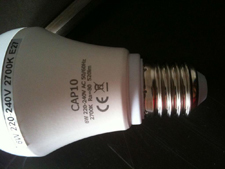 Lamp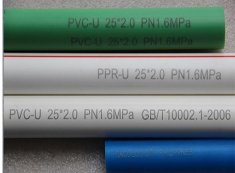 Plastic Pipe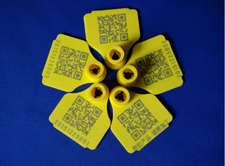 QR code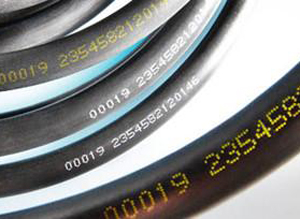 Wirecable
After Sales Service
1.All of our machine will be fully-checked by our quality control department before the shipment.We guarantee all of our laser machines have a one-year warranty (quick-wear parts notincluded).
2.Training details: operation principles, system and structure, safety and maintenance, softwarethe processing technique, and so on.
3.Numerous feedback from our clients have proven that our laser machines are stable inperformance with rare malfunction. However, we would like to handle it as follows oncemalfunction occurs:
a.We guarantee that we will give you a clear reply within 24 hours.
b.Customer service staff will assist and guide you to analyze the malfunction in order to locatethe cause.
c.If the malfunction is caused by improper operation on software and other soft faults, we willhelp solve the problem on line.
d.We will offer plenty of online supports, just like detailed technical and installation instructionsby email,video, telephone. (Training by team viewer)