Description of Galvometer Fiber Laser Welding Machine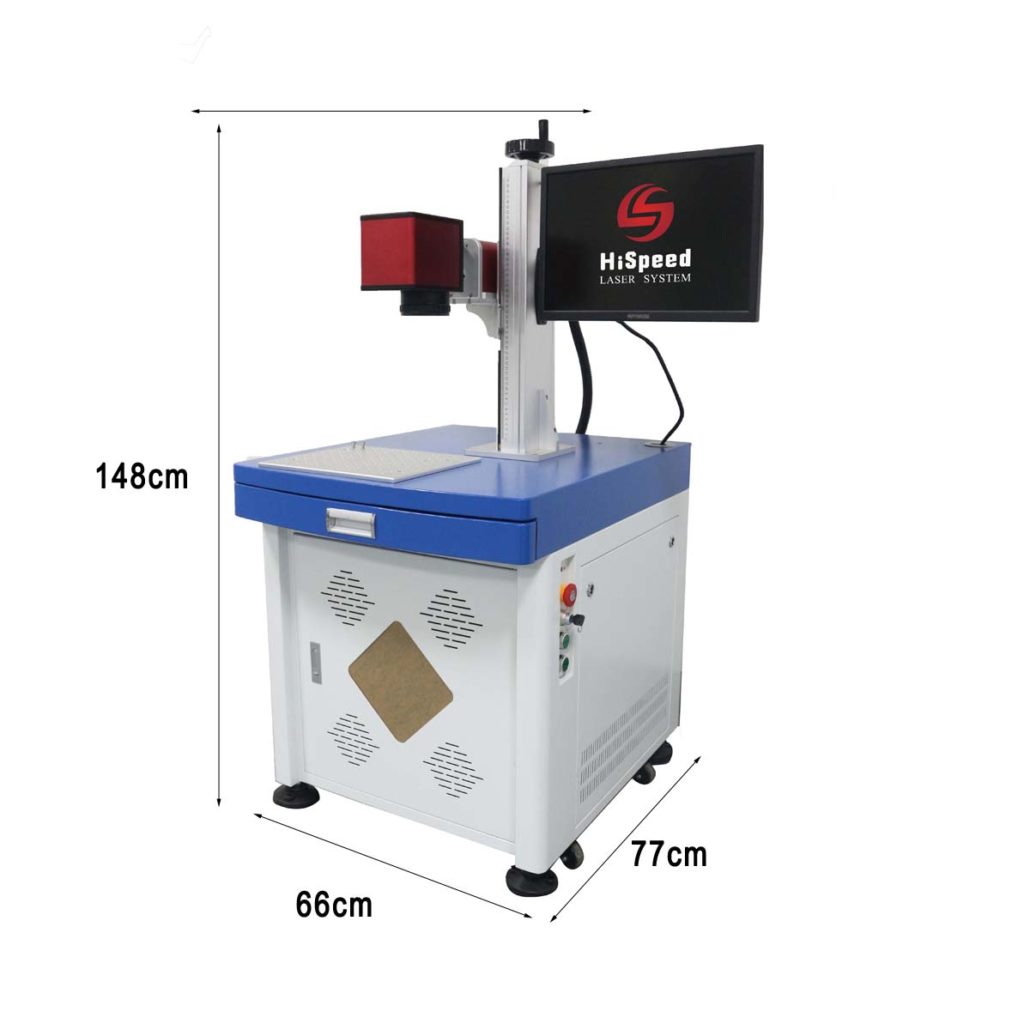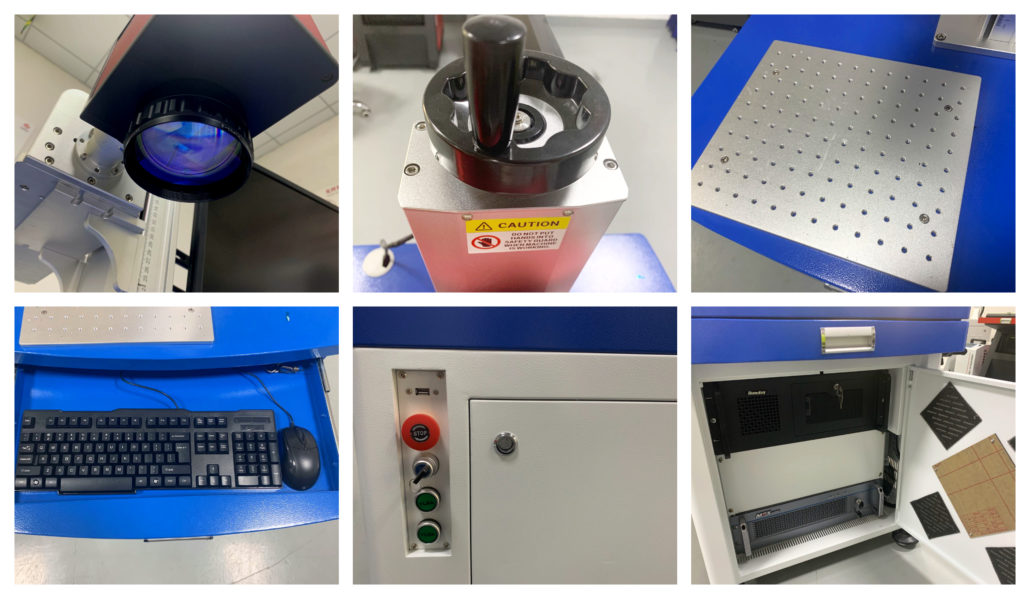 Machine accessories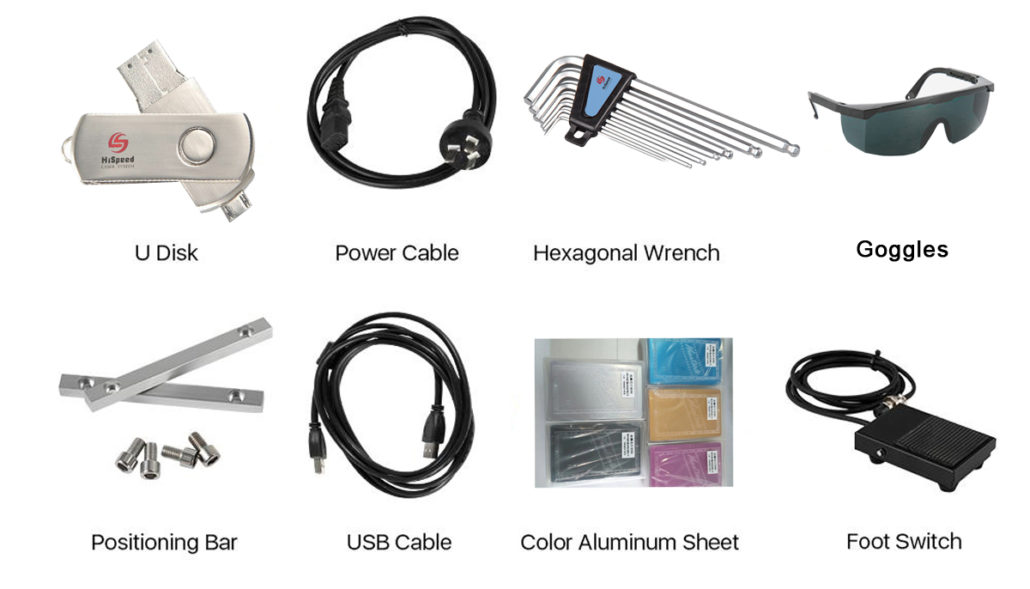 Technical specifications
Laser Power

QCW-75(Peak Power:750Watts)

QCW-150(Peak Power:1500Watts)

Laser Type

QCW fiber laser source

 
 
 
Wavelength
1064nm
 
 
 
Max Welding Thidkness
0.1-2.0mm
 
 
 
Gross Powe
≤13kw
 
 
 
Voltage
220V+10%/ 50Hz/ 30A
 
 
 
Pulse Width
0.3-20ms
 
 
 
Frequency
1-100Hz
 
 
 
Spot Adjustable Range
0.2-2mm
 
 
 
Positioning
Red Indicator
 
 
 
Repeatability
±0.01mm
 
 
 
Control System
PLC or PC (CNC2000)
 
 
 
Working area
200mmx200mmx200mm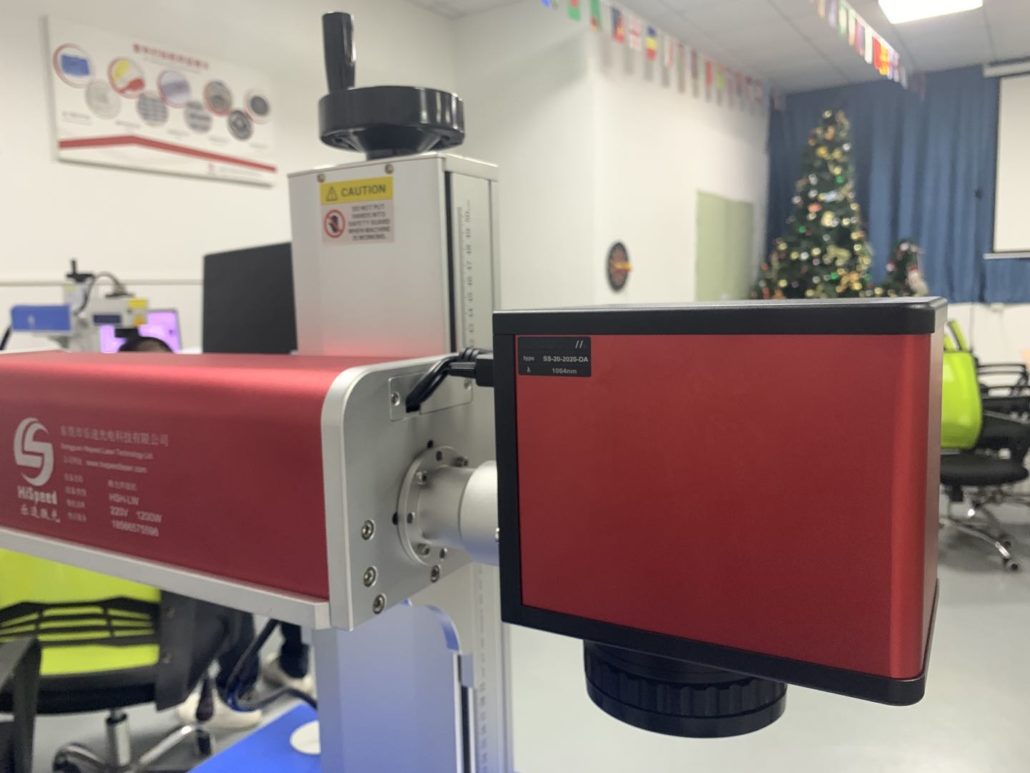 01.Galvanometric System
The high-speed scanning galvanometer is used for laser positioning, and the speed can reach 7000mm/s. The idle time between welding positions is greatly reduced, thereby greatly improving production efficiency;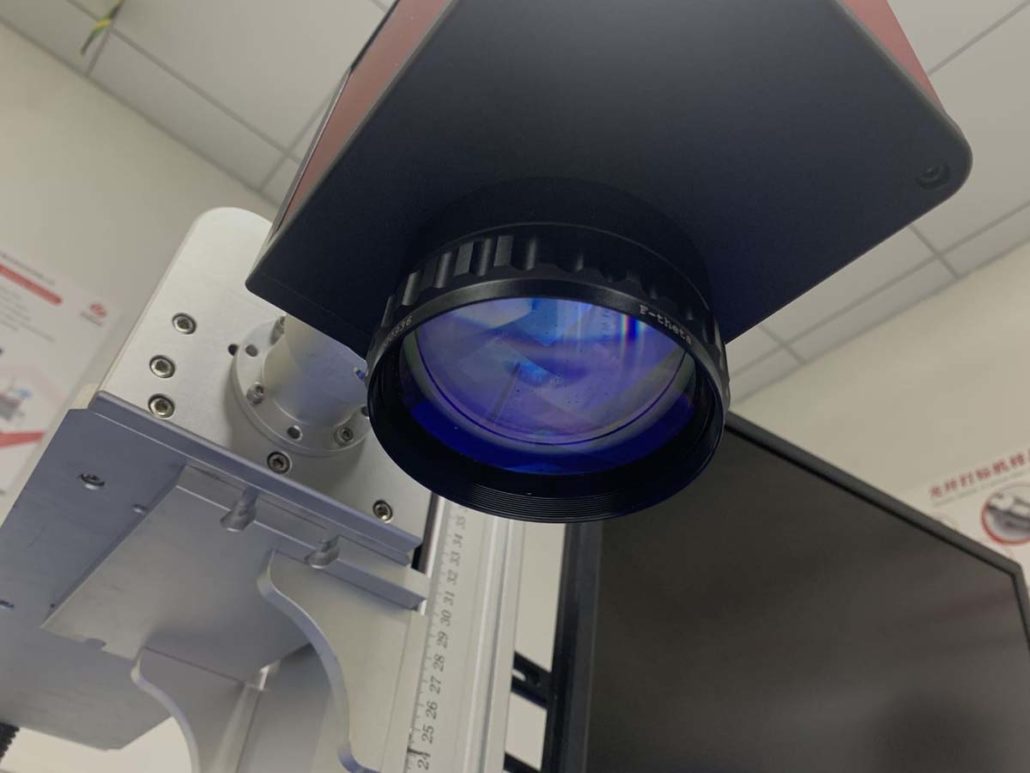 02.Field Lens
Featuring an air-spaced design and anti-reflective coating, our compact Fθ field lens ensures a excellent throughput and durability with less than 1% distortion.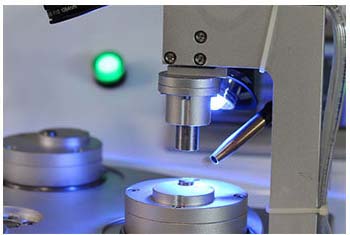 03.Precision Welding
Stable and continuous output, spot welding, butt welding, stitch welding, sealed welding, etc.: small welding width, small heat-affected zone, smooth and beautiful welding, high power density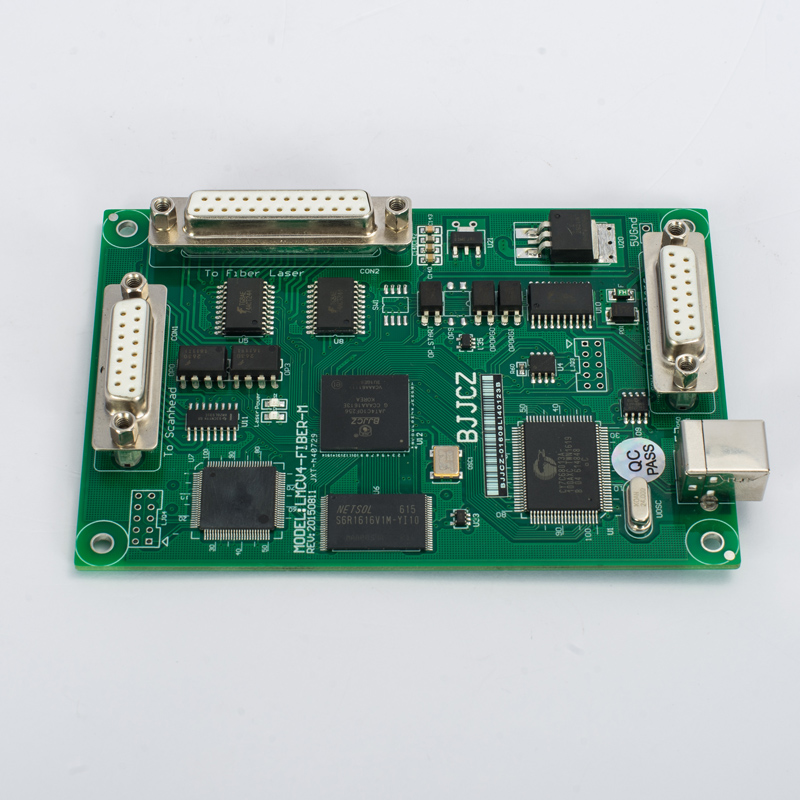 04.Control System
Beijing JCZ board card and EZCAD software with stable perfomance and high reliabilit. The machine include computer,before delivery, software and parameter are set.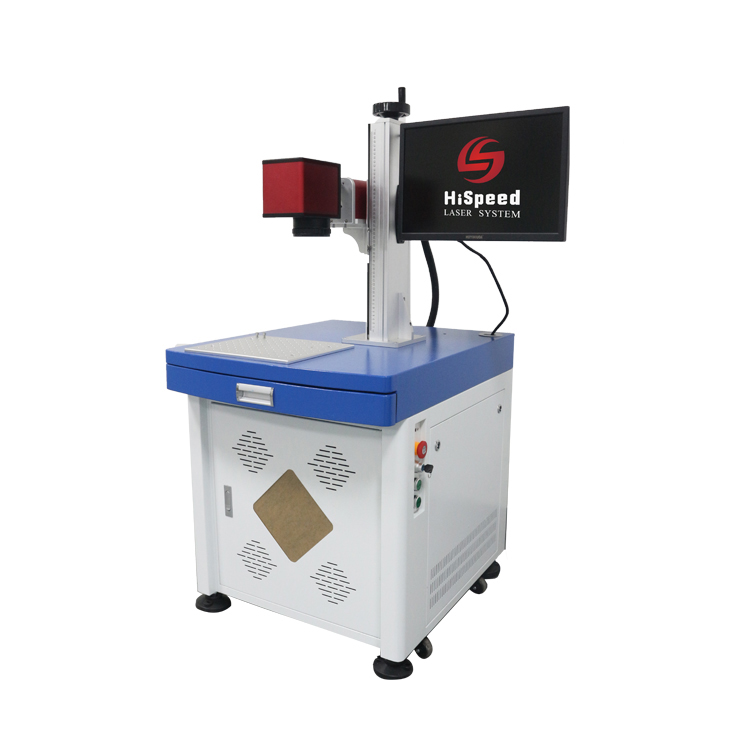 05.Control System:
Sealed standby cabinet model control system, with USB port and wheels, support moving to any production line or table to mark.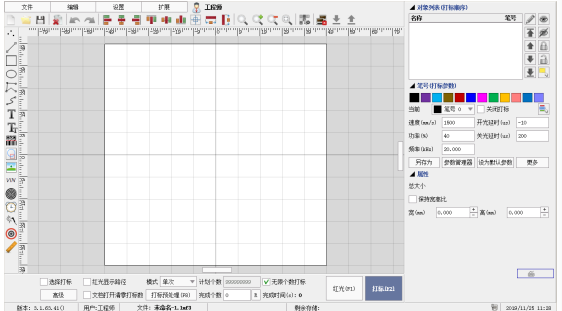 06.Operation Software
The software operation is simple, the welding waveform is drawn arbitrarily, and the parameter adjustment is convenient
Product Applicaitons
It is mainly used for high-speed spot welding of sheet metal materials, such as copper foil, stainless steel, nickel plate etc. It is also applicable to spot welding or sealing welding of various kinds of batteries, cell phone shielding cover, cell phone housing, capacitor products, computer hard disk, micromotor, sensor and other electronic industries. According to the welding requirements of the product, multi-channel output, time-sharing or energy-sharing can be adopted and used in conjunction with the assembly line to improve the welding efficiency.
Welding Effect Display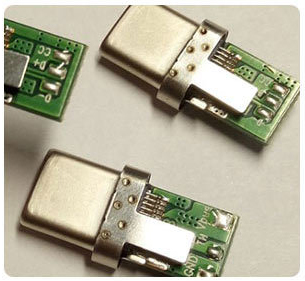 Spot Welding
(Material: stainless steel; penetration: 0.6MM)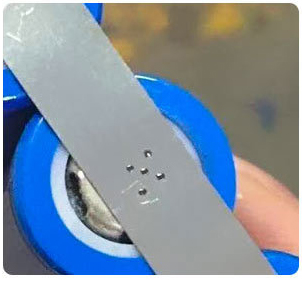 Stitch Welding
(Material: stainless steel; penetration: 0.3MM)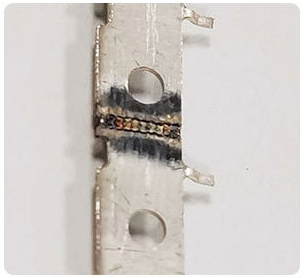 Splice Welding
(Material: stainless steel; penetration: 0.8MM)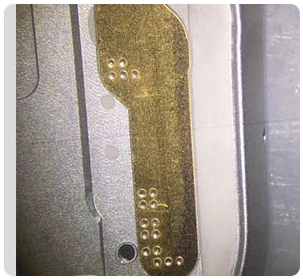 Compound Welding
(Material: aluminum + copper sheet; penetration: 0.6MM)
Sample Show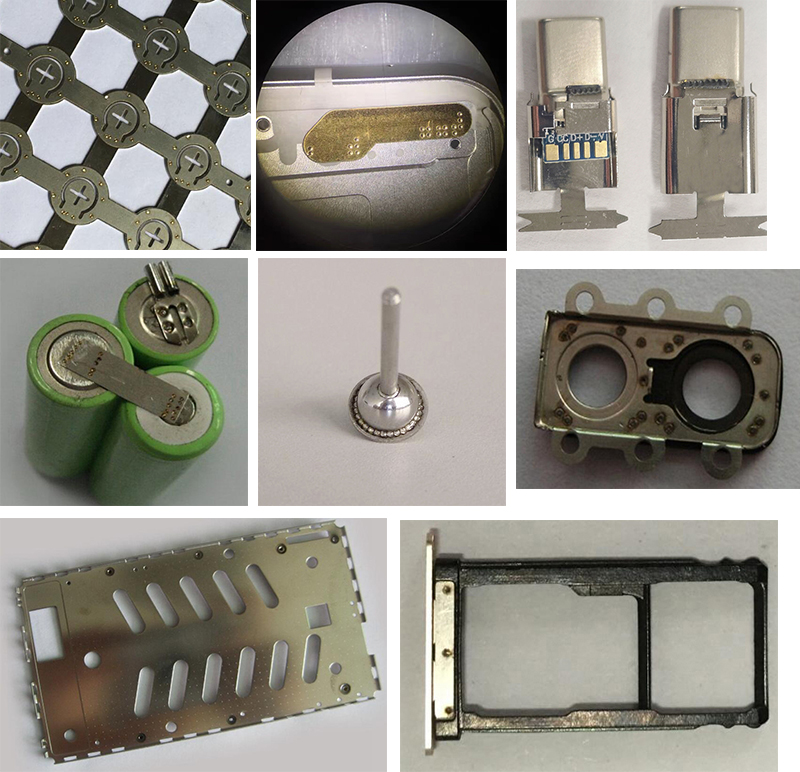 After Sales Service
1.All of our machine will be fully-checked by our quality control department before the shipment.We guarantee all of our laser machines have a one-year warranty (quick-wear parts notincluded).
2.Training details: operation principles, system and structure, safety and maintenance, softwarethe processing technique, and so on.
3.Numerous feedback from our clients have proven that our laser machines are stable inperformance with rare malfunction.
However, we would like to handle it as follows oncemalfunction occurs:
a.We guarantee that we will give you a clear reply within 24 hours.
b.Customer service staff will assist and guide you to analyze the malfunction in order to locatethe cause.
c.If the malfunction is caused by improper operation on software and other soft faults, we willhelp solve the problem on line.
d.We will offer plenty of online supports, just like detailed technical and installation instructionsby email,video, telephone. (Training by team viewer)