Introduction of Large Size 3D Dynamic CO2 Laser Marking Machine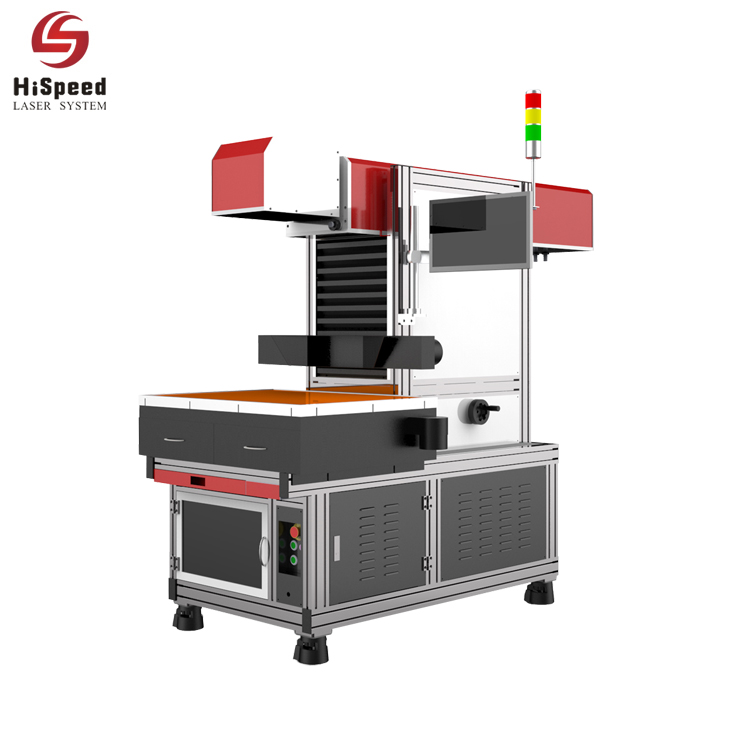 3d dynamic focus co2 laser marking machine Features
This machine adopts 3D Dynamic Galvanometer Control System. Original Imported 180W/275W metal RF laser tube. Laser power supply and cutting speed can be adjustable, maximally energy saving.

Fully enclosed laser optical system, no adjustment or maintenance needed, can be used directly after installation.

Original imported metal RF laser tube with high laser power, excellent laser spot, stable laser generation and lifetime of more than 20000hrs, gas inside the tube can be refilled again.

American CTI 3D dynamic Galvo head, one time scan area could reach to 1500*1500mm. 3D dynamic galvanometer control system and automatic up&down Z axis ensure the best processing results.

Large-scale marking engraving cutting dotting and hollowing on leather, shoe, denim, jeans, textile, fabric, invitation paper card, wood, MDF, acrylic, marble and more flexible materials.

Equipped with foot switch for easy operation. Back and bottom exhaust fans ensure good exhaust suction effects and environment friendly processing.

High precision and speed performance with cutting&engraving working, 20% higher efficiency than the similar models in the market.

Professional industrial thermostatic circulation of water cooling system ensures more stable running and lower consumption.

Strict multiply protection control system can be applied in wild operation temperature, to make sure the stable continuous working of 24h of laser marking system.

With Hispeed Laser multifunctional marking software, various formats are supported according to your requirements. Application under Windows interface, AutoCAD, CorelDraw, Photoshop compatible, PLT, DXF, BMP, AI ect supportive.

Especially applies RBI marking with light guild plate or acrylic, and cutting&engraving with leathers, jeans, textile, wood, MDF, acrylic and shoe insole.
Dynamic co2 laser marking machine technical specifications
| | |
| --- | --- |
| Model | LS-2000 |
| Max.Marking Area | 800x800mm |
| Laser power | 180W |
| Marking Speed | ≤7000mm/s |
| Power Consumption | ≤ 5 kWh |
| Worktable | Aluminum Honeycomb Worktable |
| Laser Source | Coherent CO2 metal RF Laser Tube Made in USA |
| Laser Wavelength | 10.64μm |
| Laser Frequency | 20kHz~200kHz |
| Scanner | CTI America |
| Repetition Precision | 0.01mm |
| Min.Letter Size | 0.3mm |
| System Support | WIN 7/WIN 10 |
| Output Compatibility | Auto CAD, Photoshop, CorelDRAW etc |
| File Formats | PLT, DXP, BMP, JPG, AI etc |
| Software Character | Integrated Function of Dotting Design, Vector Drawing, Marking, Scribing and Cutting |
| Power Supply | 110V~380V/50Hz~60Hz |
| Cooling Way | Circulation of Water Cooling |
Dynamic CO2 Laser Marking Machine Main Components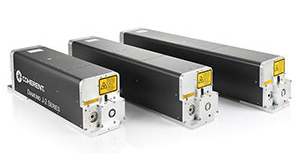 Coherent CO2 Metal R.F. Laser Tube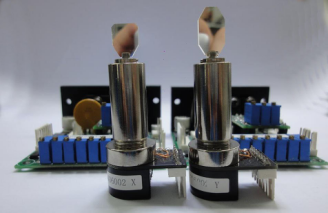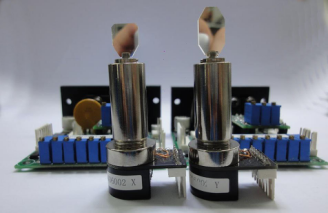 Import US Galvo Scanning System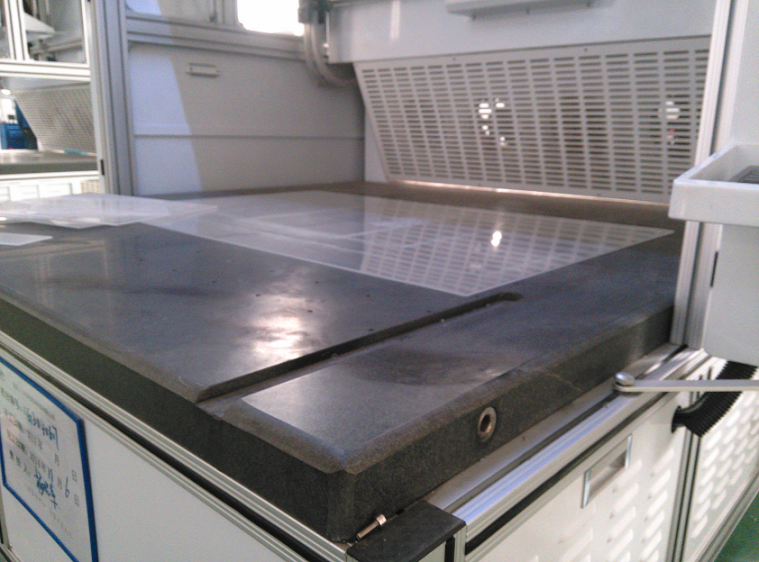 Marble Worktable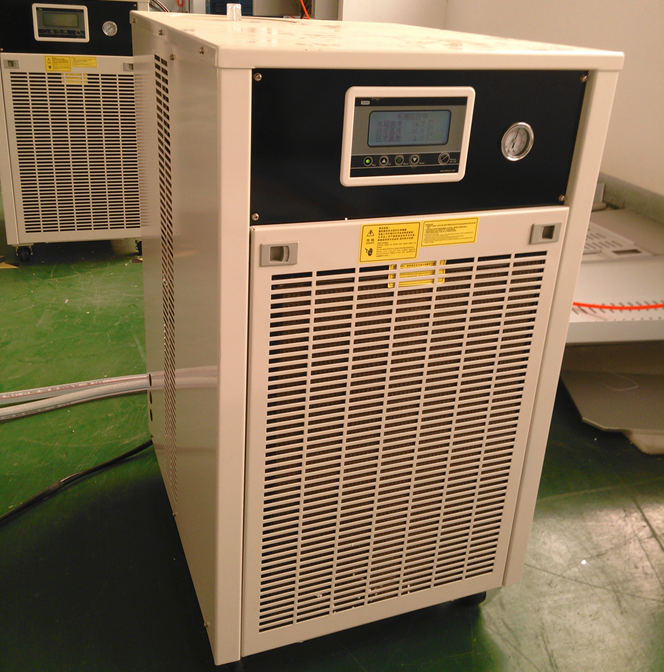 Water Chiller
Metal card engraving machine accessories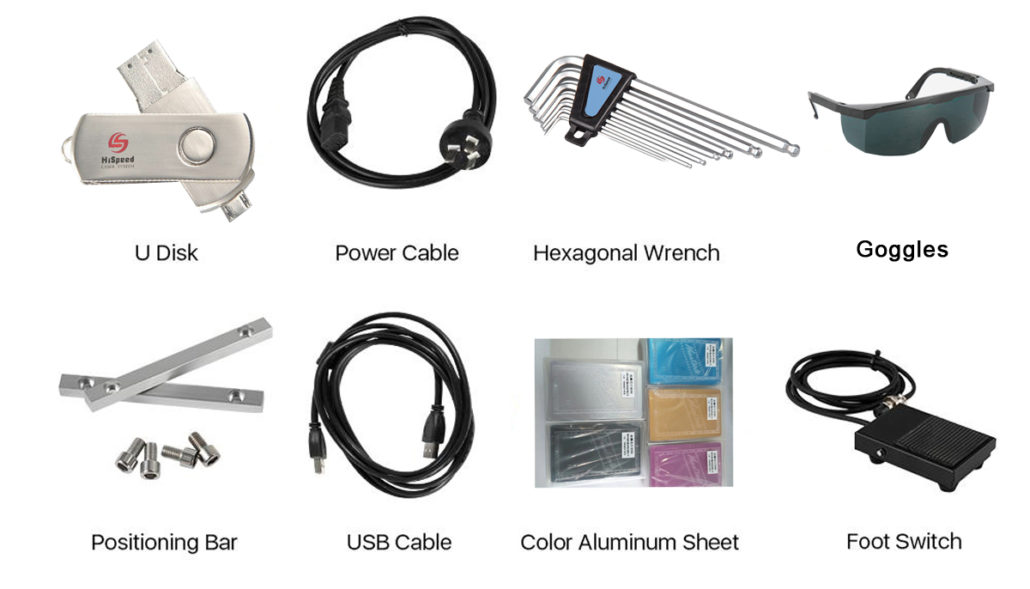 Card Engraving Machine Structure
CO2 Laser hollow Machine adopts imported laser tube and high speed galvo scanner, Hispeed Laser linear 3D Dynamic Focusing System, device control system, self-developed Control software and the high precision thermostatic water cooling system. The host machine is as follow:
Machine's Control section is focused on the Electrical main control section. The whole machine's optical components are focused on the optical main beam and inside the square head through the complete optical design. The integrated water chiller provides a circulation water cooling system for the machine during working. CO2 Dynamic Laser Marking Machine mainly includes the following parts:
Optical System
Water Cooling System
Electrical Control System
IPC&Marking Motion Card
Laser Marking Control Software
Exhausting System
Metal card engraving machine Advantage
No touch processing, and protective cover , keep your staff safe.
Smoke cleaning system,  more eco-friendly.
High Speed 7000mm/s, 10 times more than that of normal CO2 Laser Cutting Machine.
No yellow and black edge, high quality laser beam,  very good quality.
EU, FDA, ISO, ROHS stands
Long life-span, over 20,000 hours. It also can be refill when its gas runs out.
Stable equipment performance exempts maintenance.
Imported US Radio Frequency Laser (metal seal) and imported Speedy Galvo Scanning System.
Dynamic CO2 laser marking machine samples & application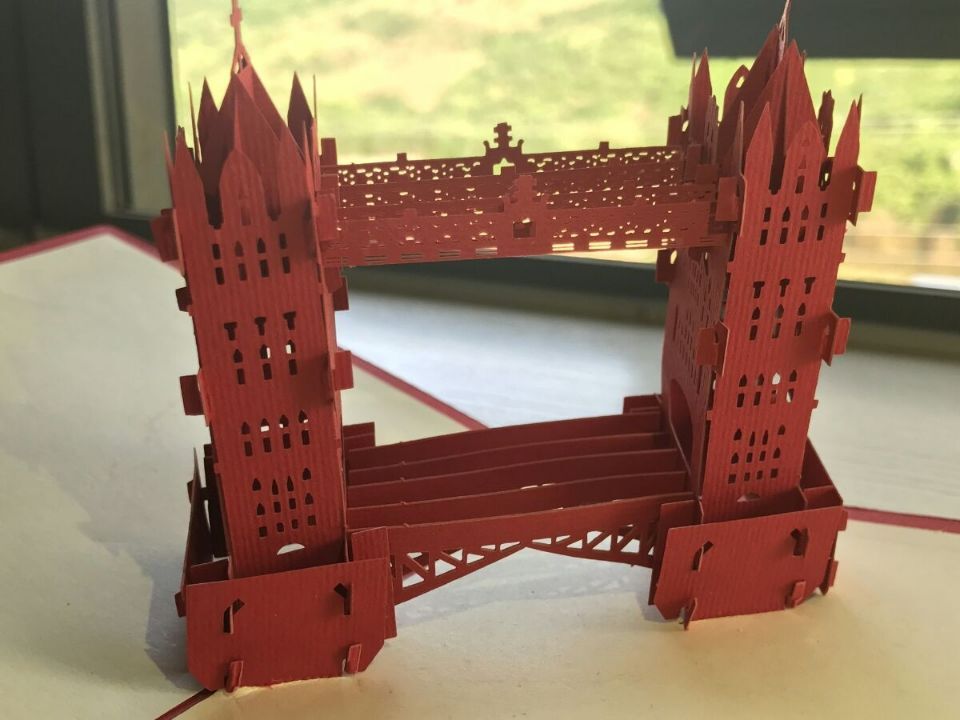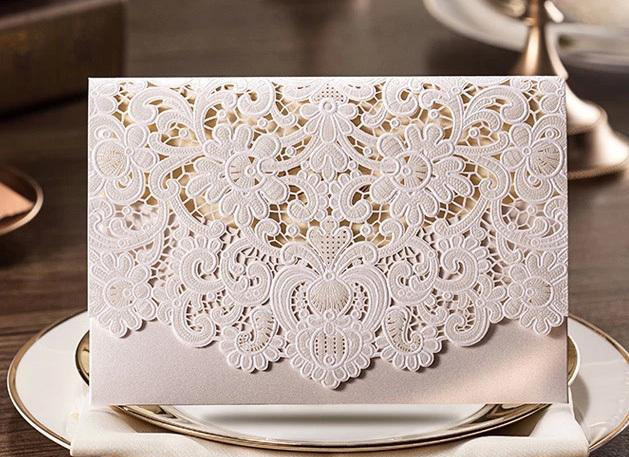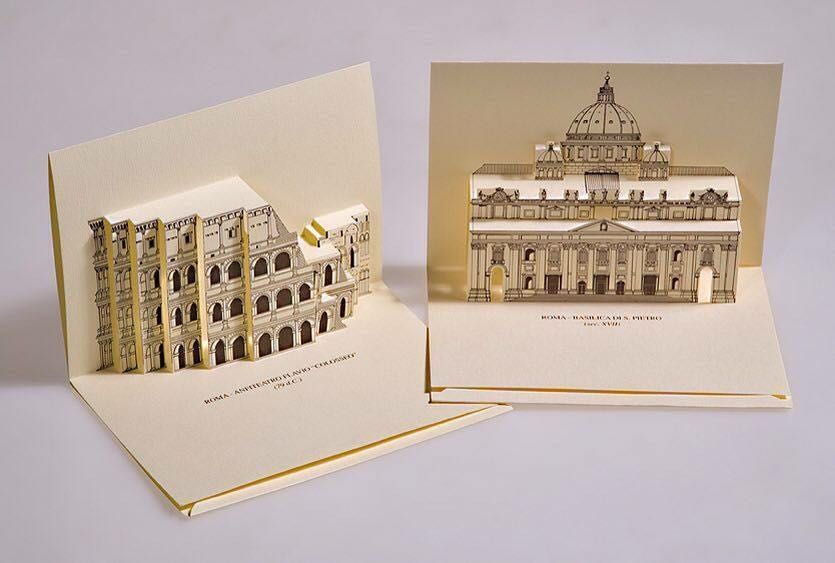 After Sales Service
1.All of our machine will be fully-checked by our quality control department before the shipment.We guarantee all of our laser machines have a one-year warranty (quick-wear parts notincluded).
2.Training details: operation principles, system and structure, safety and maintenance, softwarethe processing technique, and so on.
3.Numerous feedback from our clients have proven that our laser machines are stable inperformance with rare malfunction. However, we would like to handle it as follows oncemalfunction occurs:
a.We guarantee that we will give you a clear reply within 24 hours.
b.Customer service staff will assist and guide you to analyze the malfunction in order to locatethe cause.
c.If the malfunction is caused by improper operation on software and other soft faults, we willhelp solve the problem on line.
d.We will offer plenty of online supports, just like detailed technical and installation instructionsby email,video, telephone. (Training by team viewer)