Product Description:
LS-CO2 non-metallic laser marker is controlled by computer, which applies 10.64um laser beam to act on the surface as the predetermined trajectory through beam expansion, focusing and finally controlling the deflection of galvanometer to gasify the surface and achieve engraving effects. Our LS-CO2 series non-metallic laser marker is characterized by good beam pattern, stable-performance system and maintenance-free. It is appropriate to be used in industrial processing sites with high-volume, multi-variety, high speed and high precision continuous production.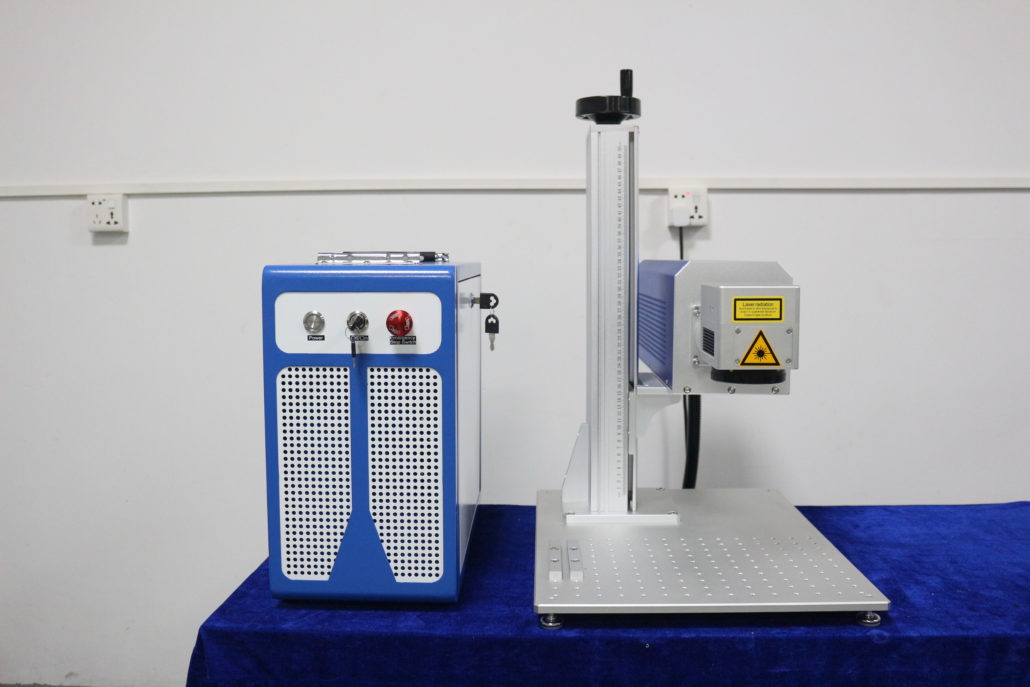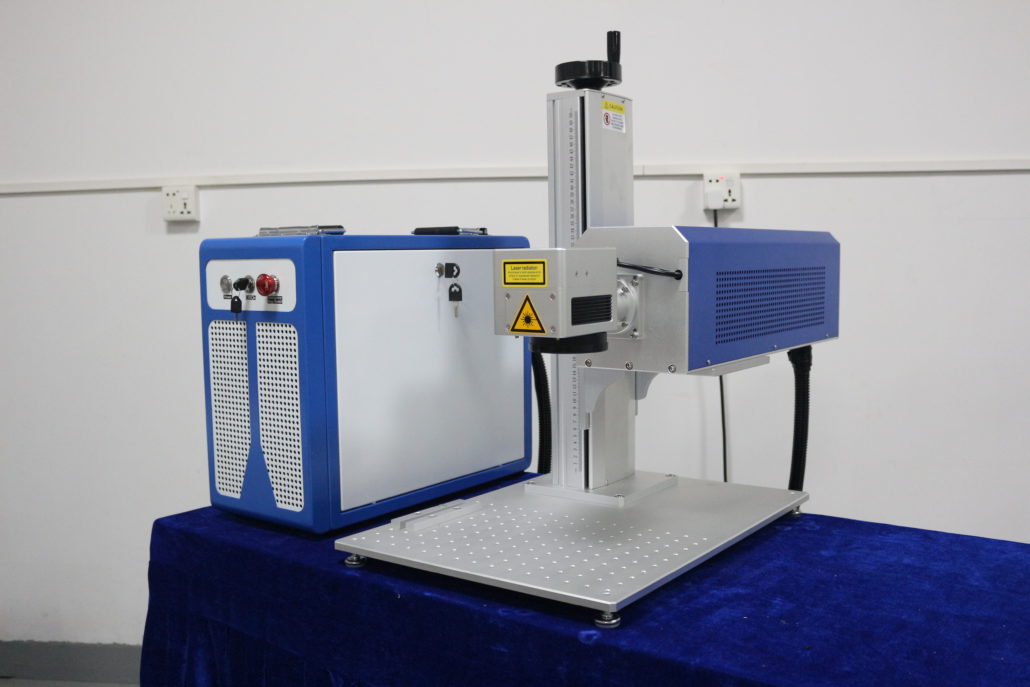 Main Feature:
Laser power output is stable,and light spot quality is good.Ultrahigh accuracy and fineness,with resolution up to 2540dpi.
Quick marking and cutting speed at 2-3 times that of traditional machines.
Metal tube laser source, no consumables, low processing costs, the operating life up to 50,000-60,000hours.
No pollution,no noise,and no consumable materials.High elector-opticalconversion efficiency . The gross power consumption is 500W, which is a tenth of lamp pumped solid laser marking machine, so can greatly save energy.
No need any maintenance, long life, small volume, suit for working in atrocious working conditions.
Powerful marking software. It is compatible with file generate from coreldraw, AutoCAD, Photoshop, etc; support PLT,PCX, DXF, BMP format; SHX , TTF font can be used directly ;it also supports automatically coding,printing serial number, batch number, date, bar code,2D bar code, number jumping automatically, etc.
Technical Parameters:
Model

LS-CO-30D/60D/100D/150D/250D/350D

Laser Power

30W, 60W, 100W, 150W, 250W,350W

Laser wavelength

10.64um / 9.3um

Beam Quality

M2<1.2

Output Power

10%-100%

Output Frequency

20KHz-100KHz

Power Stability(8h)

<±1%rms

Focus Spot Diameter

<0.05mm

Engraving Depth

≤ 5mm(depends on material)

Engraving Speed

300 standard characters/second

Cooling Style

Air-cooling/Water-cooling(>50W)

Min Line Width

0.06mm

Min character

0.4mm

Repeated Accuracy

±0.01mm

Power Requirement 

220VSingle phase/50Hz/<4A

 

Marking Range 

110x110mm; 150x150mm; 175x175mm;

200x200mm; 300x300mm; 400x400mm;

500x500mm; 600x600mm (Optional)

Character Type

Letter; Symbols; Bar codes; QR code; Date; Time; Serial number; Random-number; Real-time marking and text.

Laser Type

 

Enclosed RF carbon dioxide laser, four categories of laser product
Marking software interface: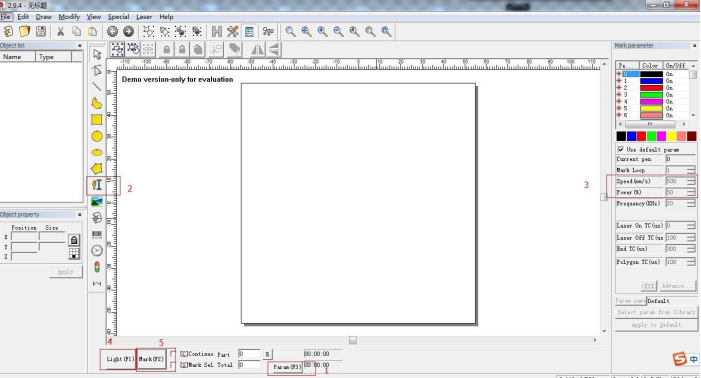 Standard Accessories:
Laser Source RF Metal Tube or Sealed Glass Tube
Laser Galvometer Scanning Head
Laser Marking Control Card and Software – Latest Version Ezcad with powerful edit function
Taiwan MW Laser Power Supply
Taiwan MW Laser Switch Power
Hispeed Laser – High quality F-theta Lens
Hispeed Laser – Industrial Computer & Screen
Hispeed Laser – Two Red Light Pointers for focusing
Hispeed Laser – Laser Controlling Cabinet with Motorized Z-axis
Hispeed Laser – Laser Working Plate
2 fans,1 Power Unit Jointer
Foot Switch
Deliver in plug & play state
Packing complying with the Export Packing Standard
Life-long after-sales service;Free consultation & guidance support
Fitting Parts(Free of Charge):1 set of tools,1 piece of protective googles,1 box of aluminum sheet for testing(100sheets)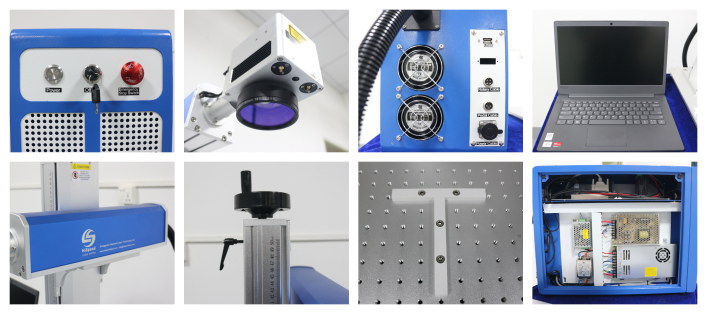 Applicable Materials:
It is able to engrave a variety of non-metallic materials and can be widely applied to the laser marking of paper, PVC, rubber, ceramics, acrylic, organic glass, resin, leather, cloth, bamboo, wood crafts.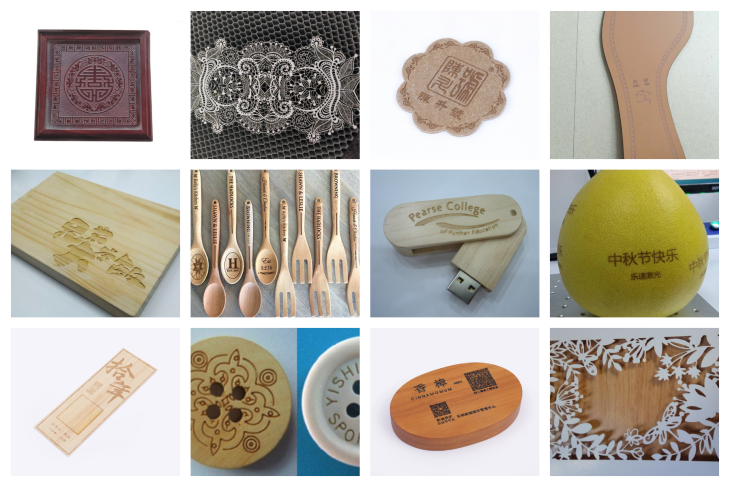 After Service:
All of our machine will be fully-checked by our quality control department before the shipment.We guarantee all of our laser machines have a one-year warranty (quick-wear parts notincluded).
Training details: operation principles, system and structure, safety and maintenance, software the processing technique, and so on.
Numerous feedback from our clients have proven that our laser machines are stable in performance with rare malfunction. However, we would like to handle it as follows once malfunction occurs:
We guarantee that we will give you a clear reply within 24 hours.
Customer service staff will assist and guide you to analyze the malfunction in order to locate the cause.
If the malfunction is caused by improper operation on software and other soft faults, we will help solve the problem on line.
We will offer plenty of online supports, just like detailed technical and installation instructions by email,video, telephone. (Training by team viewer)